THE FEBRUARY/MARCH EDITION OF AUSTRALIAN COUNTRY IS HERE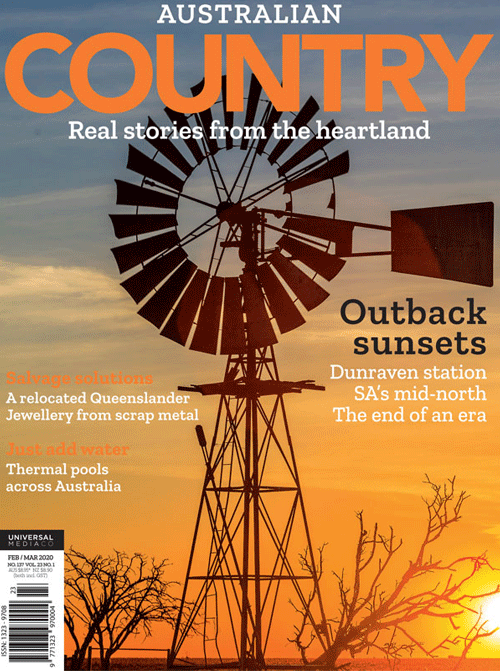 This issue embraces the wonderful diversity of the Australian countryside with stories from the coast to the outback. We start in Victoria, where we visit Lee and Daryl Elliott in their charmingly restored cottage in Horsham. Then we head to East Gippsland where interior designer Katie Riddell and her husband, Hamish and daughter Sophie have created a pint-sized weekender in a spectacular hilltop location. In south-west Queensland we visit Roma and artist Sandra Allen at her home and studio on the family farm and meet Doug Beattie, who is slowly restoring the grand old dame of a Queenslander that is Winnathoola. Further north we detoured from Springsure to Kolane station, where Angela and Andrew Schwarz have restored their homestead. Even further west near Barcaldine we catch up with the Doneleys on historic Dunraven station, which has been in their family for 110 years. Our service feature looks at bathrooms and there's lots of other decorating and lifestyle inspiration on every page.
Real stories from the heartland you don't want to miss.
Grab your copy today or click here to subscribe!