THE NEW EDITION OF AUSTRALIAN COUNTRY IS HERE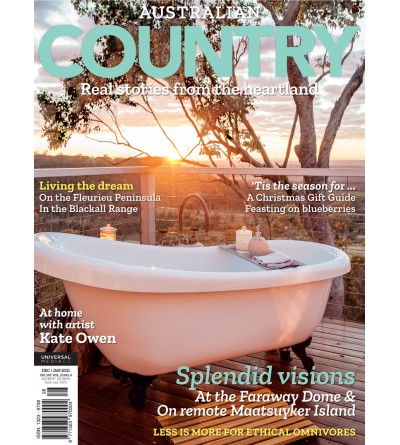 This issue tells the real stories from the heartland. Living the dream on the Fleurieu Peninsula and in the Blackall Range. Tis the season for a Christmas Gift Guide, and feasting on blueberries. At home with artist Kate Owen and splendid visions at the Farraway Done and on the remote Maatsuyker Island. Plus 'Less is more for ethical omnivores".
Real stories from the heartland you don't want to miss.
Grab your copy today or click here to subscribe!
Brands Article Feeds