A LUXE WINTER WARMER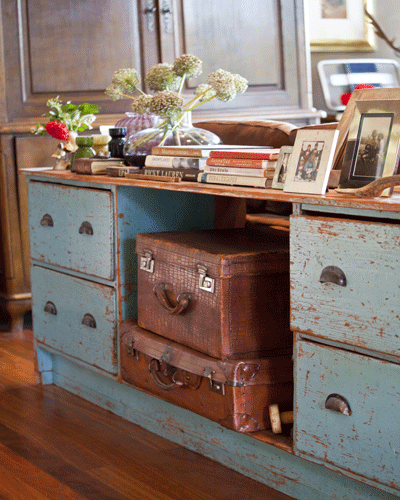 Diana McInnes's many lives as a stylist, graphic designer, ski instructor and avid collector inform her alpine home.
Blow-to-the-solar-plexus views pan over a luminous Lake Jindabyne and up to the Snowy Mountains range beyond. A mature, tree-filled garden that is golden honeycomb in autumn and rose scented in spring. Elegant European-inspired rooms filled with furs, antlers and old ski paraphernalia line the walls juxtaposed with a feminine oddity or arrangement of flowers.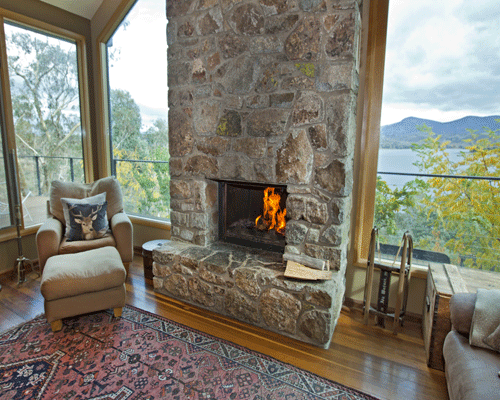 This is the home of Diana McInnes, business owner, mother and bon vivant. She has a distinct style that spills from what she wears, how she lives and what she sells in her much loved retail store. Design and Detail is located in the old shopping centre in East Jindabyne. It is set among cafés, restaurants and ski hire outlets but it is a much more than your usual shopping fare. It is a way to live.
"The store features a carefully chosen assortment of new and vintage items, some familiar, others more left of centre," Diana says. "I sell everyday classics that will not date but will mellow and improve with age and are destined to become favourites. It is an ever-evolving collection and one that is always interesting"
It's in this eclectic and fascinating space that Diana spends much of her working week. Either that or she is on the road sourcing new and unusual finds for her business.
"Most weekends I head to a local country clearance sale," she says. "This is where I find some of my treasures for the shop. Not only do I love getting a bargain at the sales, but it's such a great place to catch up with other like-minded hoarders and also sample the CWA ladies' scones at the catering van. I have been known to come home looking like the Beverly Hillbillies with everything but Granny tied to the roof."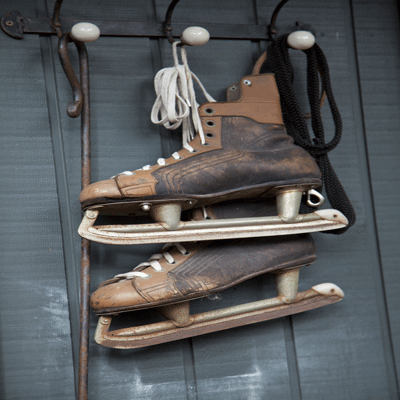 Diana moved permanently to Jindabyne in the late '90s after a taste of winter seasons as a ski instructor. For a few years she also pursued this line of work in North America, but soon grew weary of life lived out of a suitcase. "I've lived many lives," she says, with a chuckle. "I'm a qualified graphic designer but I also worked as a ski instructor, restaurateur, visual merchandiser, stylist and now business owner."
Design and Detail was opened in 2003 at a time when Diana was doing part-time interior styling and felt that she needed to expand her business to include a retail component. She also sought more stability as she is a single parent with two sons, now in their teens.
Like her business, her Snowy Mountains home has been an evolution over many years. Discover how Diana puts together her rough-and-ready luxe aesthetic in her Lake Jindabyne home in the June/July issue of Australian Country magazine, on sale in local newsagents and online now!
Brands Article Feeds