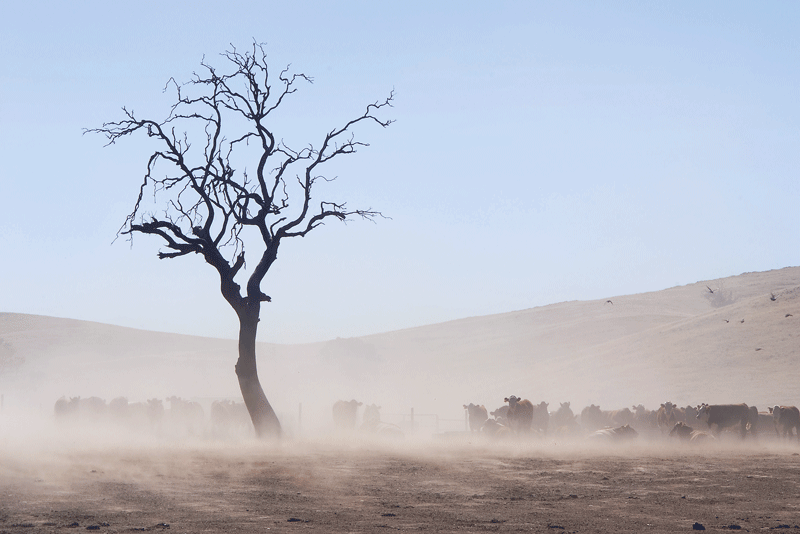 Simon Rowe is practically crowing down the phone from his home at Burra in South Australia's mid-north. It's been raining all night at Princess Royal station, where he and his wife, Andrea, and their adult children, Jack, Katherine and Rebecca, have lived since 2000. As the true cattleman he is, to him, it's the best day so far this year. "It's been 97 days since we had rain," he reports, barely able to contain his excitement. "In fact, it's the first decent rain we've had since last September. We've all been holding out for this and hopefully this is the start of a good wet season."
In Burra, that means an average winter rainfall of 17 to 18 inches (430-460 millimetres) and Simon says that a good season is like gold for his diverse interests, which include cattle, sheep, crops and a vineyard. As the son of legendary cattle trader Bob Rowe, Simon grew up on a farm at Mount Barker in the Adelaide Hills. Fresh out of school, he worked in the meatworks owned by the company, T&R Pastoral, which his father owned in partnership firstly with Alan Turner and later with Chris Thomas. "I travelled all over the country buying cattle," Simon recalls. "I was always in a car, driving mainly at night because the sales are in the day. I covered an area from Adelaide to Broome to Rockhampton, and anywhere there were sales in between. One year, I logged up 320,000 kilometres."
Gradually though, it dawned on the family that they were more interested in the pastoral side of the business and they sold the processing division to the Thomas family. This left Simon and Bob, who passed away in 2013, free to expand their holdings, which today comprise 100,000 acres (40,000 hectares) around Burra and a further 1.4 million acres (5000 square kilometres) of cattle country in the Flinders Ranges.
Historic Princess Royal station, with its 1864 homestead, is HQ for the operation. The station's European history goes back to 1845 when two shepherds discovered copper along Burra Creek and established a mining lease. The Princess Royal Mining Company, named for Queen Victoria and Prince Albert's oldest daughter, was established on a 10,000-acre section of the lease, but the mine was not very productive and in 1860 it was sold as pastoral country to John Tyler. Two years later, Princess Royal was sold to sheep farmer Andrew McCulloch, who commissioned architect, engineer and later mayor of Adelaide Edmund Wright to design the stone homestead, coach house and stables, all of which today have heritage listing.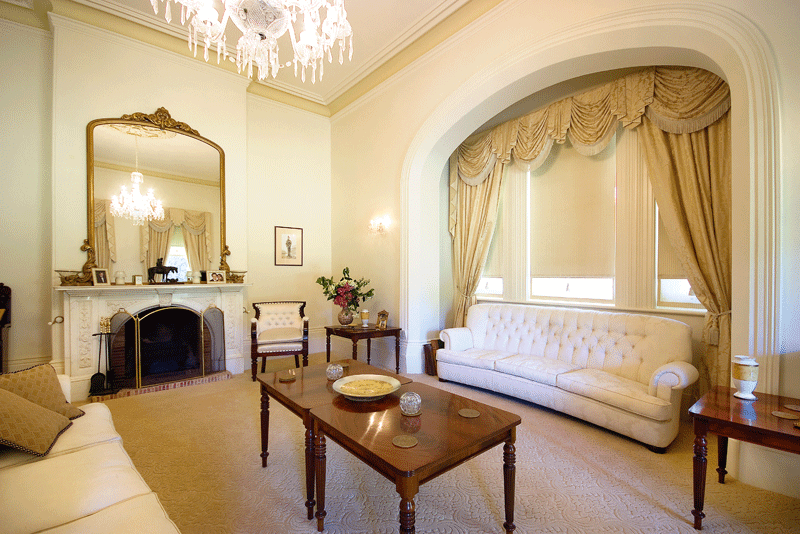 In 1900, another pastoral pioneer, John Tennant, purchased the property and it remained in the family for the next century. When the Rowes came along in 2000, the homestead had not been lived in for almost 40 years. "Mrs Tennant lived in Adelaide so the homestead was closed up and only used when she brought family and friends up to visit a couple of times a year," Simon explains. "So it wasn't as though it had been totally neglected. The work we did was mainly cosmetic. It had last been renovated at a time when dark colours, forest-green carpets and maroon wallpapers were fashionable, so we just lightened the place up to make it more suitable for a family home. As it turns out, light colours are truer to the 1860s than all the dark Victoriana, so we really have restored it to more like the original."
While the Rowes' primary focus is on Angus beef cattle, they also crop, raise lambs and have 20 acres of Shiraz and Cabernet vines, which are sold through local hotels under the Princess Royal Station and Burra Creek Wines labels. A diversification into a carob tree plantation is now largely defunct. However, the trees provide shelter for the lambs in winter and, because of the high sugar content of the pods,they are also used as a feed supplement.
Find out more about Simon Rowe and his stunning homestead in the June/July issue of Australian Country magazine, available for order on sale online now!
Words Kirsty McKenzie
Photography Ross Williams
Styling Bronte Camilleri