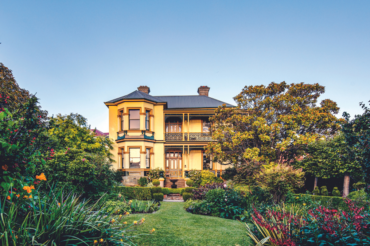 Douglas Blain's remarkable life has been devoted to rescuing old buildings and turning them into boutique hotels.
Discover Australia's favourite range of 2024 Calendars and Diaries from Paper Pocket. Keep track of your year, organise your appointments, plan your […]
Shoalhaven artist Bonnie Porter Greene encourages her audience not only to touch her work, but also to make their own marks on it.
After living in New York, Hamish and Mez Keith have returned for restoration and hospitality to give Bathurst its rightful place on the map.
Miranda Hodge has travelled the world taking everything in. Her historic home renovation in Adelaide is an expression of her experiences.
Danelle Bergstrom divides her time between Hill End in NSW and the islands of Åland in the middle of the Baltic Sea.
A childhood fascination with antiquity and an artful odyssey through Europe, sparked the fabulous Brian Tunks ceramics and glassware range.
Lisa Mack and Paul Roberts have transformed a property in Central Victoria's Strath Creek, where they have truly embraced country living.
Jess and Hamish Webb embarked on a move to Myanbah to raise their three young children in a restored 19th-century homestead.
Sharon and Scott Reid have created their dream family home where their blended families can come together in Numinbah.
A historic homestead in south-east South Australia has been brought back to its former Victorian-era glory by owners Wendy and Gary Kilsby.
The Rhodin family spends all year preparing their Tulip Top garden for opening for one short burst during spring.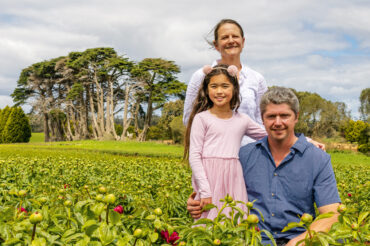 Seven generations of the Medwin family have farmed at Black River, Tasmania. Phil and Fiona Medwin are ensuring the tradition continues.