The Perfect Australian Experience In Sydney Sydney's Royal Botanic Gardens offers a smorgasbord of opportunities to learn more about Aboriginal heritage, […]
For the first time, two of Australia's most popular chefs, restauranteurs, authors and TV presenters Karen Martini and Tobie Puttock will be joining the Flinders Island Food & Crayfish Festival
After sad loss in the Victorian bushfires, Lynne Derwin has made a new beginning in the NSW Southern Highlands.
The produce that grows on both sides of the Murray River is celebrated by an affiliation of primary producers and venues known as the Backroads Trail.
Eating and drinking through the counties of Shropshire and Herefordshire in England.
Diversify or die is the mantra of the modern farmer. Three Western Australian Wheatbelt families transported into the new world of the wonder food, quinoa.
Healthy connections between farmers, bakers and consumers have grown from humble beginnings in Tasmania.
A carrot farmer and an industrial chemist have formed a partnership which may help to resolve some of the world's water issues.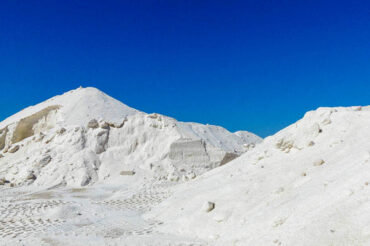 A gourmet food product provides a rosy solution to a major environmental problem.
Tasmanian restaurateur Karen Burbury has built a hugely successful business from the most inauspicious foundations.
Farmers growing Sun World table grapes aim to provide consumers with a grape for every season
If life gives Alex Elliott-Howery lemons, she salts and preserves them, or makes marmalade, or perhaps lemon cordial. One thing is for sure, nothing will go to waste.
A career in catering has taken Brigid Kennedy from the high seas to the Southern Highlands of NSW. But her heart has never strayed far from the farm where she spent her childhood.