Aussie wildlife and mushroom foragers are among the many visitors to Sue and Tony Johnson's paradise home in South Australia's Adelaide Hills.
After almost three decades of renovations, Darren and Sue Turner have returned their 111-year-old home to what it once was.
Michael and Michele Bell turned a Kiama beach house from the sixties into a stunning seaside home that's too good to leave.
No matter how far and wide the Simoneau family travels, there will always be a pocket of paradise in Queensland they call […]
Allison Bellinger cheerfully admits she knew nothing about running an art gallery when she opened her exhibition space in the centre of Inverell […]
Whether you're planning on spending time with the family or catching up with some friends, summer dinner parties are a great way to celebrate the end of a year and the start of a new one.
From London to Queensland. Read all about how a former bank building has become the jewel in the crown of the Queensland town of Emerald.
June and David Hodgson have devoted decades to the restoration of their Victorian-era home in the cathedral city of Armidale.
When Mizpah cottage came on the market, Caroline Gabriel knew instantly that it would become a haven to share with her husband, Shaun.
Alice and Andrew Duncan took on a 159-year history and a significant building project when they moved to Hughes Park in the heart of the Clare Valley wine country
Queensland couple Simone and Bruce Williams have found their forever home in the lush countryside of the Currumbin Valley Gold Coast hinterland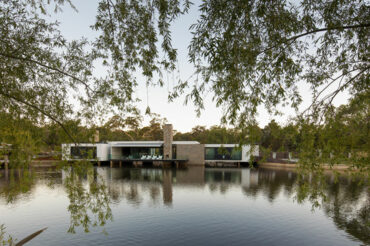 This welcoming and hospitable couple has created a party central home away from home with their lakeside house close to the national capital.
Koonowla's history dates back almost to the first settlement of South Australia's Clare Valley and Andrew Michaels is proud to be the current custodian.