Eden Park has been in Mark Clement's family since his descendants purchased the land in 1857 at the crown grant land sales, which makes Mark the fifth generation to call the property home. Situated in Romsey in central Victoria, Eden Park might be only an hour's drive north of Melbourne but it's a world away from the farmlands of Washington State in America where Mark's wife Deva Weitman grew up.
"Mark and I met in 1989 when I was visiting Australia as part of a Future Farmers of America exchange program," Deva recalls. "We married a year later and lived in Macedon for some years until we were able to move in to Eden Park in 2007." In its heyday, the family's land-holding totalled around 1000 acres (404 hectares). Today, Mark and Deva and their two daughters, Sequoia and Chenoa, farm a picturesque 100 acres (40 hectares) that surrounds the original 1858 homestead.
Built of dressed bluestone quarried from the property, the Italianate-style homestead sits at the end of a kilometre-long driveway flanked with whimsical hawthorn hedgerows. A collection of handsome historic outbuildings that includes a bluestone shearing shed, an old cheesemaking shed and horse stables have stood the test of time and still serve the family well.
Since moving in to Eden Park, Mark and Deva have put a lot of work into restoring and maintaining the homestead, the outbuildings and the garden. "Several plants, including some of the older privet and English box hedges, a walnut tree and some apple trees remain from the original plantings," Deva says. "I terraced the rear garden, which slopes downwards towards the creek, so that we could have useable lawn areas where we can sit and enjoy the tranquil northern views to rolling hills," Mark adds.
It seems they were made for country life. "The children are very much involved in the farm," Deva says. "We always marvel at how lucky we are to live such a peaceful life with only the sounds of birds, the smell of fresh air, our animals and the history that surrounds us."
In 2008, the couple established Blue Rock, a commercial stud farm that breeds black-faced Suffolk sheep and Highland cattle. The name derives from Deva's American grandmother who mistakenly referred to Eden Park homestead as being built of blue rock instead of bluestone. Mark and Deva chose to breed Suffolk sheep because Mark gave Deva a small flock as a wedding gift knowing how close Deva was to her American grandfather (who had given Deva her first Suffolk sheep when she was just 12 years old). Mark thought the gift might help Deva feel more at home. The couple chose to breed Highland cattle because Mark had been captivated by them during his travels 25 years earlier. "Mark has been the driving force behind the development of the Blue Rock Highland fold," Deva explains. "He was first inspired by the hairy beasts while travelling in the Scottish Highlands."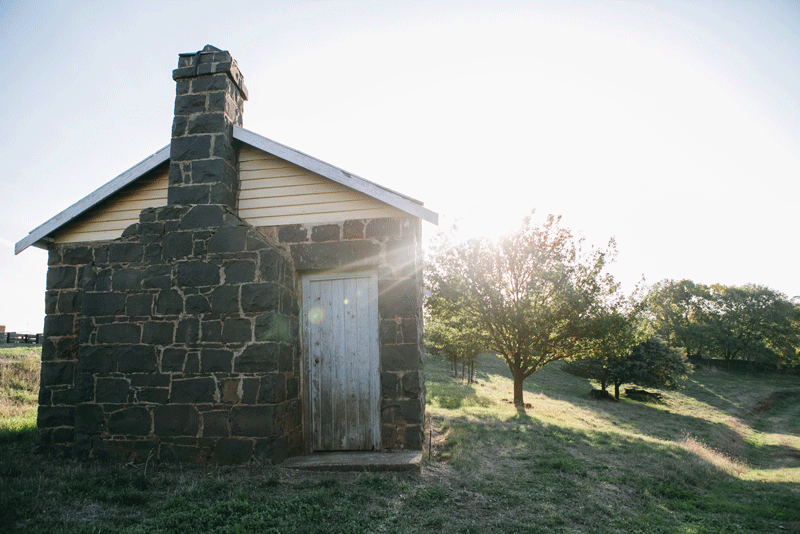 Today, the Blue Rock Highland fold consists of up to 20 breeding females and one bull. "Within our breeding program we aim for structurally sound animals with plenty of traditional Highland character," Mark explains. "We sell our cattle to landholders looking for a unique animal." Keeping up with tradition (Mark's descendants won international awards for their malting barley and national awards for their cheese), Mark and Deva have great success showing their animals. Constance of Blue Rock was awarded grand champion female Highland cow at this year's Bendigo National Beef Show while their Suffolk ram and two Suffolk ewes were awarded reserve champion British breed group at this year's Australian Sheep and Wool Show.
While Mark currently works as a telecommunications network engineer in Melbourne, he says he would love nothing more than to help develop the farm to a point where it could support itself and the family full-time. In the meantime, Deva is the farm's day-to-day manager and says she is thankful to her grandparents, Charlie and Isabelle Weitman, who were such a positive influence on her. "Back in the States, my grandparents were cattle ranchers and they taught me the importance of family and the value of hard work," she says. "My grandfather used to let his animals roam free to forage so he'd place bells on them to keep track of their whereabouts because predators in that part of the world were bears, cougars and wolves! All in a day's work!"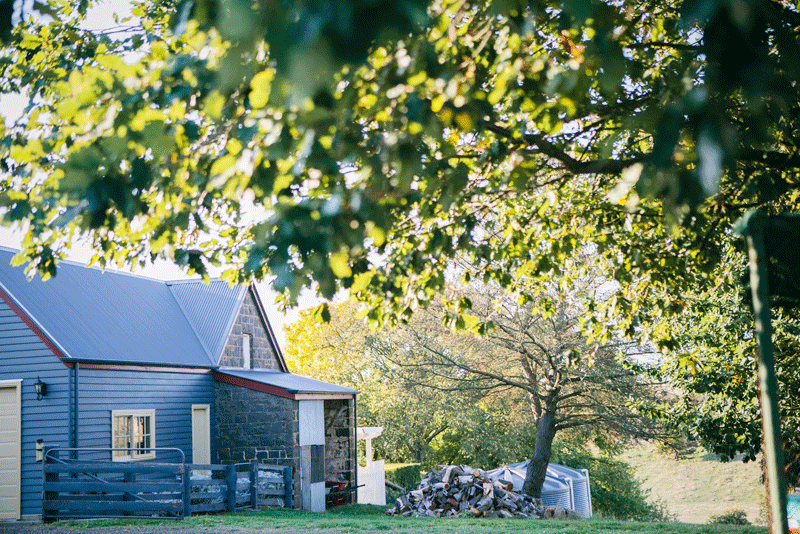 Every morning is an early start for this busy family whether it's the weekend or not, which suits them just fine. "It's a good thing we enjoy hard work," Deva says. "In the end, we get to see the fruits of our labour and every time we dig in the garden or repair something we are mindful of those who came before. That is one thing you can never forget when
you live in an old family home like Eden Park."
Find out more about Blue Rock by reading the January issue of Australian Country magazine, available for order on sale online now!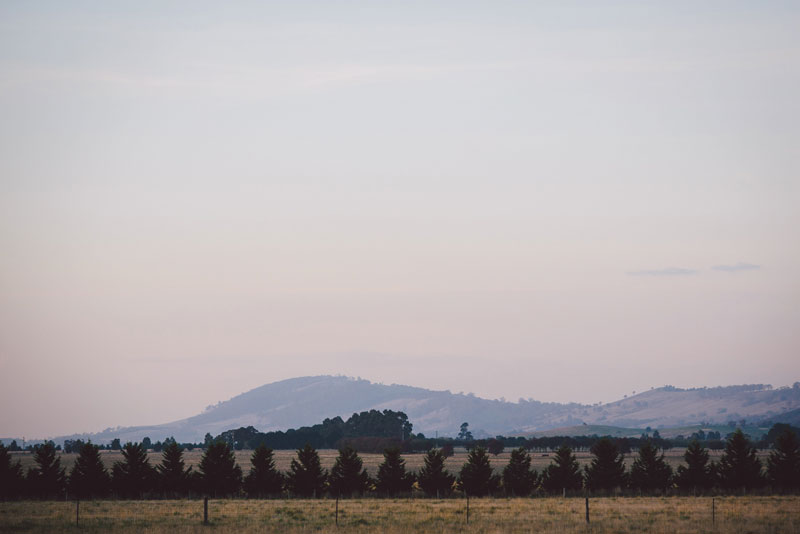 Words Danielle White
Photography Kim Selby