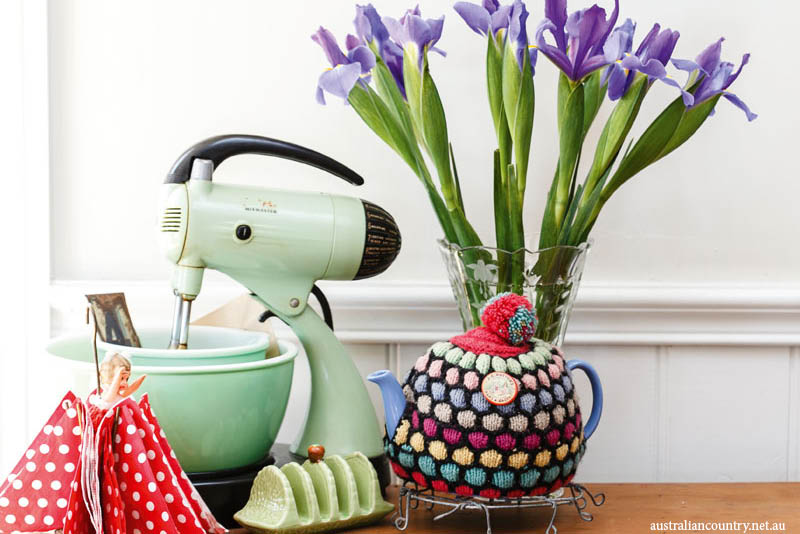 According to Coco Sheils, if you were to compare her style with that of her sister Lamb, she is Vivienne Westwood to Lamb's Collette Dinnigan. The two women run an endearing mutual admiration society, but it's easy to understand the analogy. While Lamb is elegant and restrained, Coco's signature is whirlwind, all colour and movement.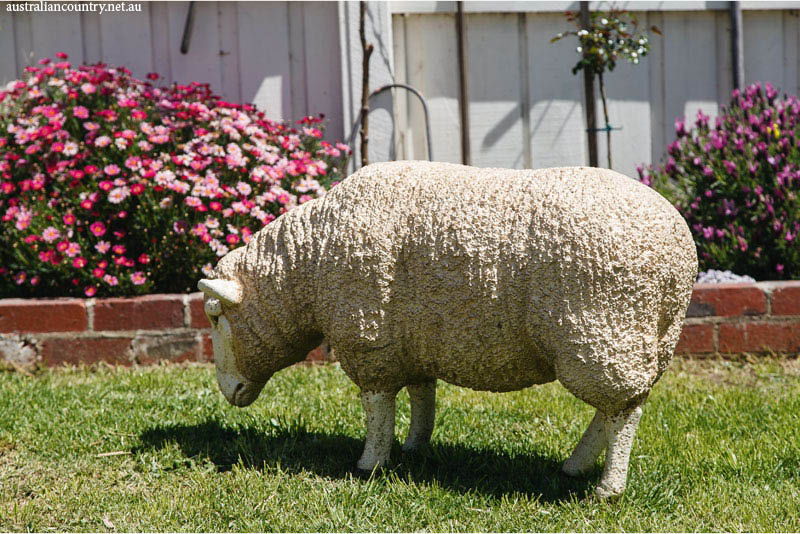 Coco, who is a marriage celebrant and jewellery designer, and Mike, who has his own security company, live with their two children Fallon, five years, and Nash, aged six. Coco also has two adult children, Kieran and Brittany, and family is clearly very important to them all.
The couple bought their land on the Mornington Peninsula in 2005 and moved into a shed at the back of the block. In 2009, they found a derelict house nearby that they moved to the site. Their budget was extremely limited, so even from the outset they knew they needed to be resourceful. "Whenever friends would visit, they would just shake their heads and say 'lotta work'," Coco recalls. "We did most of it ourselves. We stripped off the ugly cladding to reveal the original weatherboards below and I scoured the internet for windows and doors. Mike is sent from heaven and he would drive all over the country to pick up my finds. He even went to Adelaide once and Queensland on another occasion. Fortunately he is very handy and the only tradespeople we had to employ were a plumber, plasterer and someone to fix the roof.
"Still, it was two years of constant work at night and on weekends before we could move in. But in the end we got there. The funny thing was that when we finally moved in the kids were so used to us all living in one room that they were like battery hens. They didn't understand that it was OK to go to their own rooms to play."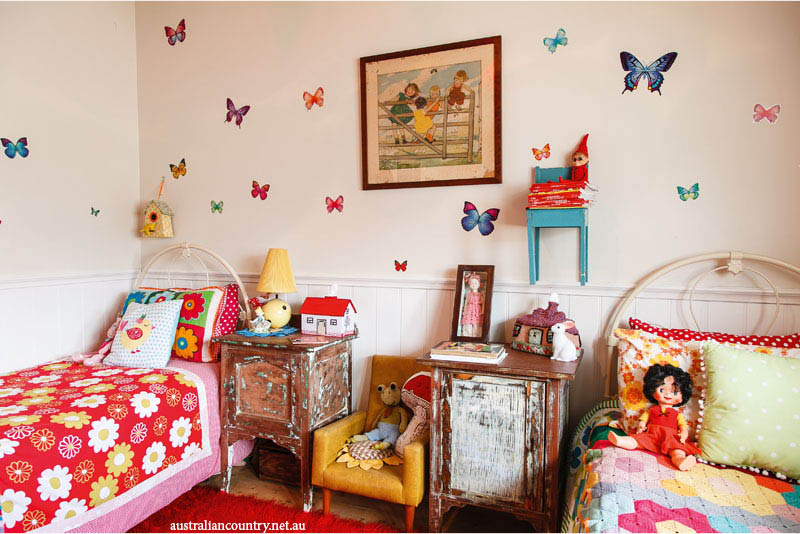 The hard yards completed, Coco was then able to indulge her considerable decorating skills and keen eye for colour in the interior refurbishment. With her consummate eye for a bargain, she scoured op shops, roadside collection points and eBay for furniture, fittings and decorator items and set to work restoring them.
The complete story was originally published in Australian Country issue 16.2. Click here to subscribe to our magazine.
Click here for more home and interior stories.
Words Kirsty McKenzie
Photography Ken Brass