It was the green leafy outlook from an elevated position that drew Sarah and Trent Dunlop to their home in Brisbane's Red Hill in 2000. The inner-city suburb is close to the CBD yet has a quiet community feel and off ers cosmopolitan shopping and dining, as well as bike tracks and pathways through parkland. The Dunlops bought their house when Sarah was pregnant with their first child and, nearly 12 years later, they've undertaken a stunning renovation to better suit their needs. A typical old Queenslander, the 1930s house was the perfect blank canvas for Sarah's renovation dreams and is home to the couple and their two children, Abigail, nine, and Eliza, six.
Sarah was determined to make the most of their pristine positioning and what started as a small renovation to accommodate their growing family quickly turned into a complete overhaul. Overseeing the process, she took on the role of project manager and designed both the layout and interiors. "I took some time off work," Sarah explains. "I have a background in fashion design so designing is what I love doing." She then worked with local renovator Ross Dickson to bring her plans to life.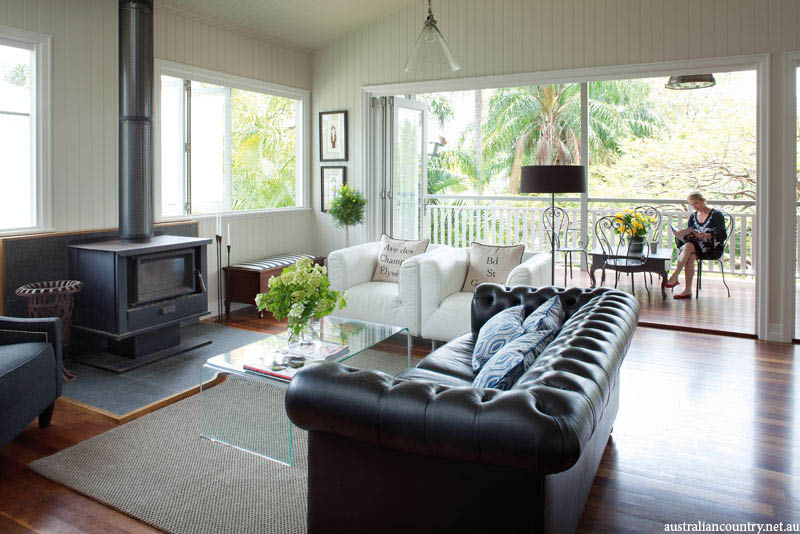 The renovation was planned around the vintage style of the original house and focused on elements of  functionality. The old house was lifted to make way for a new level downstairs, which features three bedrooms, a lounge and a kitchen area designed to make the most of the entertaining space. "It was originally going to be a kitchenette," Sarah says, "but when you're entertaining down there so often, you may as well have a dishwasher. So now it's turned into a full second kitchen." The kitchen overlooks the pool and leafy green backyard, which is also reflected throughout the house in windows and mirrors.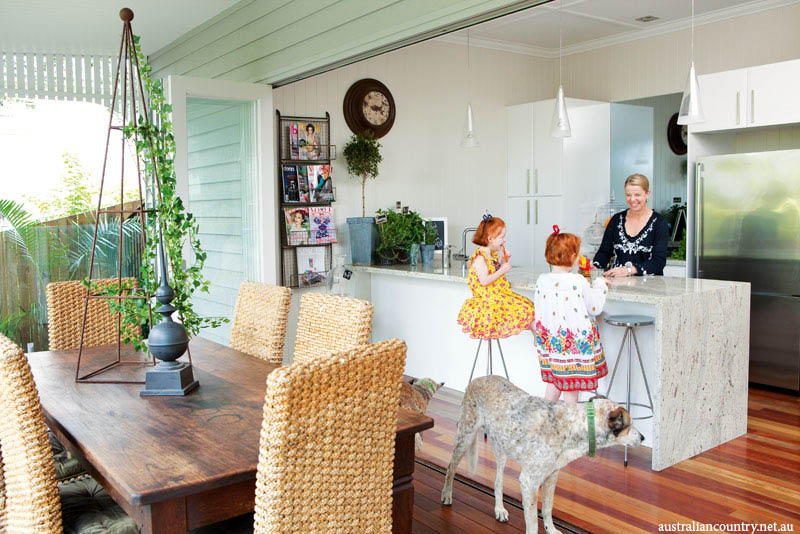 It was very important to Sarah to incorporate as much of the outdoors as possible and to open up their spaces with natural light. "We've really tried to optimise the sense of light and space and integrate the outdoors with the indoors," she says. "We also used shutters that are sympathetic to the age of the original house to maintain a sense of unity between the new and the old and used café-style frosted windows to allow for natural light." They sourced all of their lighting through Les Salles in  Paddington and had dimmer switches fitted for each one so that they could control the light within the house.
This story was originally published in Australian Country issue 15.4. Don't miss out on our stories and subscribe to the magazine here.
Click here for more home and interior stories.
Words Paula Bridges
Photography John Downs
Styling Tahn Scoon