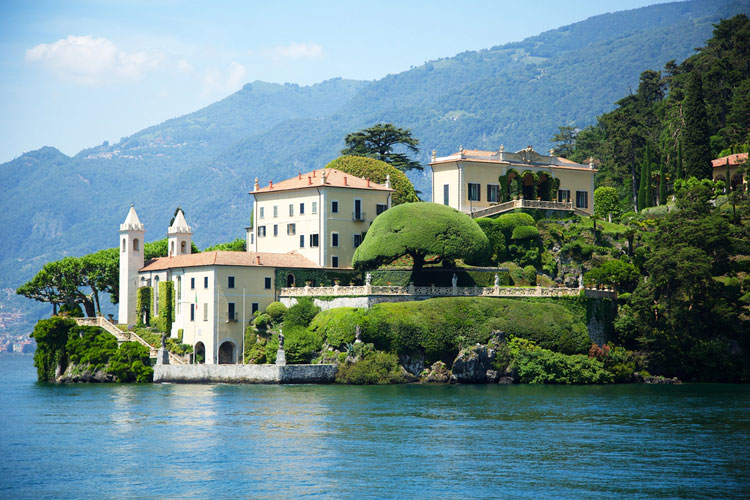 The naturally beautiful and elegant Lake Como is located in Northern Italy's Lombardy region, just a day from Milan. Australian Country editor Kirsty McKenzie and photographer Ken Brass will lead a group through the region by coach in September 2016, in association with Travelrite.
With waters surrounded by luxury villas, including one owned by the one and only George Clooney, the tour takes us to the 18th century Tremezzo and Villa Carlotta. The beautiful villa was given to Carlotta, Duchess of Saxe-Meningen as a wedding present. The husband and wife spent their time transforming the landscape and starting a botanical collection. Today, the garden is filled with lemon arbours on the terrace, tall camellia hedges and flowerbeds. From here, the tour takes us to the famous Villa del Balbianello.
The following day we continue to explore the Italian lakeside district, moving on to Lake Maggiore where we will travel by boat to Isola Bella, surrounded by the most dramatic 17th century garden in Italy with ten terraces, masses of roses, statues and fountains. If there's one thing the Italians are good at, it's food. We attend a cooking class at Gusto Italiano on our third day in Lake Como. Here we'll learn how to make pasta and traditional desserts while sampling local wine.
For more information or to book your spot on the tour, visit https://travelrite.com.au/discovery16.shtml.
 
Isola Bella, Lago Maggiore
 
Villa del Balbianello
 
Lake Como
 
Lake Como
 
Lemons at Villa Carlotta
 
 
Villa Carlotta
 
Fountain in Villa Carlotta
 
The gardens of Villa Carlotta
 
Villa del Balbianello