Diversify or die is the mantra of business in the bush these days but Richard and Marisse Kinnon have taken it to the next level in the central-western Queensland town of Longreach. Richard, who grew up on a cattle property at Clermont, and Marisse, who came from a pineapple farm near Rockhampton, were no strangers to the vicissitudes of country life. Yet when they decided to branch out on their own in 2001 and bought a property at Morella midway between Longreach and Winton, they walked straight into a drought that has pretty much endured ever since. With the futures of their now adult children, Abigail, Jeremy and Lane, as well as their own survival to consider, the Kinnons realised that they needed to generate some off-farm income to keep going.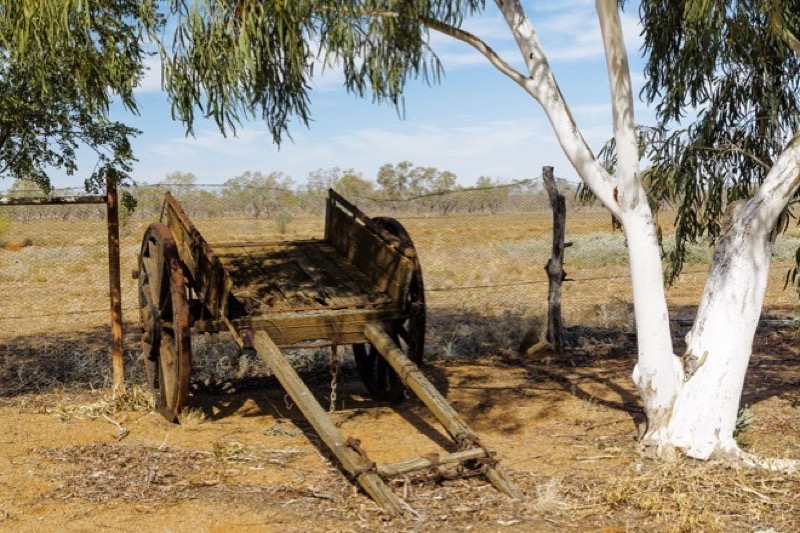 The Cobb & Co stage coach network, which began in goldrush Victoria and transported passengers and goods all country Victoria, NSW and Queensland, had long fascinated Richard, so in the early 2000s he put a tentative toe in the tourism industry water by starting rides around Longreach in a horse-drawn coach. Encouraged by the reception, he and Marisse went on to open a gift shop called the Station Store, and the Welcome Home cafe, both located in a historic pub building in the centre of town. Next came paddleboat river cruises on the Thomson River, with campfire dinners and local history documentary screenings in an outdoor cinema on the riverbank. The Kinnons took the complete plunge into hospitality in 2012, when they started building self-catering cabins and lodges on the outskirts of town, conveniently located within cooee of Longreach's two major attractions, the Stockman's Hall of Fame and the Qantas Founders' Museum.
Their diversifications completed a full circle in 2013 when they purchased the 32,128-hectare Nogo station, which is about 15 kilometres north of Longreach. While Nogo is a working sheep and cattle property and home to Abigail and her station contractor husband, Reuben Mickan and their baby daughter, Laura, it is also a final piece in the local history puzzle the family has been building for the past decade.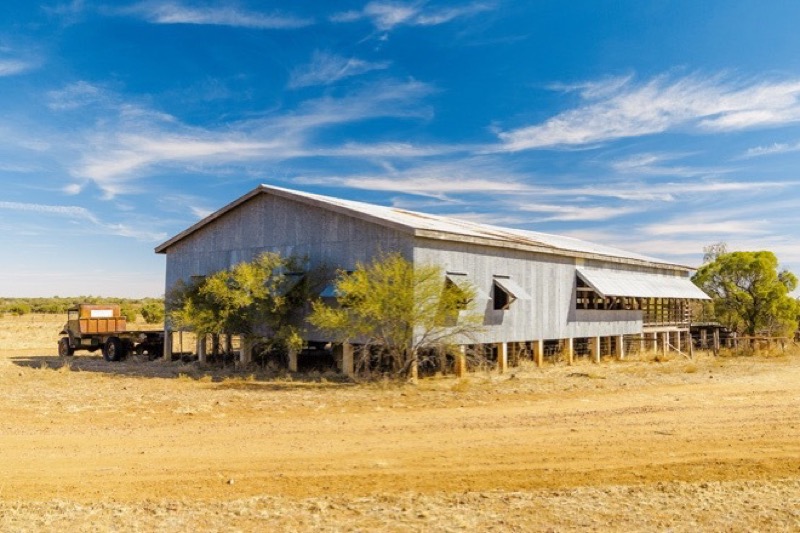 As Abigail explains, Nogo is a living piece of Longreach history, a remnant block of the once vast Bowen Downs station established by explorers William Landsborough and Nat Buchanan in 1861. By 1870 the property sprawled across 1,744,000 acres (almost 706,000 hectares) and earned its place in legend when cattle duffer Harry Redford stole a huge mob of cattle and drove them to South Australia for sale (see breakout). Ruins of the stockyards where Redford kept some of the cattle still exist on Nogo.
By the 1880s Bowen Downs was subdivided and one of the larger blocks became Mount Cornish station, which stretched from present-day Muttaburra almost 100km south. In 1890 John Peters bought 5000 acres (2023 hectares) of Mount Cornish, which he named Nogo. The History of Queensland: Its People and Industries notes that Peters settled there with his wife and family and battled "with Nature through seasons of flood and drought, which brought dispiriting and heartbreaking consequences in their train".
"Nonetheless he perseverved," Abigail says. "By adding other parcels of land he built Nogo up to 20,000 acres (8093 hectares). Part of the property was known as the long reach of the Thomson River, which is how Longreach got its name." In 1911 Nogo was sold to William Avery, who crowned his land with what was regarded as the most modern homestead in the district — a double storeyed, nine-roomed edifice surrounded by verandahs and complete with a servants' wing and detached kitchen. Regular readers of Australian Country might recognise the homestead's profile as it was designed by the same architect who created Rosemary and Warwick Champion's Longway homestead, which featured in AC 15.3 issue. During prosperous times in the pastoral industry, Nogo would have been a hive of activity with jackaroos, station hands, household staff and casual employees all breathing energy into the land, homestead and its outbuildings. "In a good season Nogo runs around 1000 cattle and 4000 sheep," Abigail explains. "Unfortunately we haven't had one of those for almost six years, so at the moment we are pretty much destocked, except for a few cattle and sheep we are keeping for shearing demonstrations."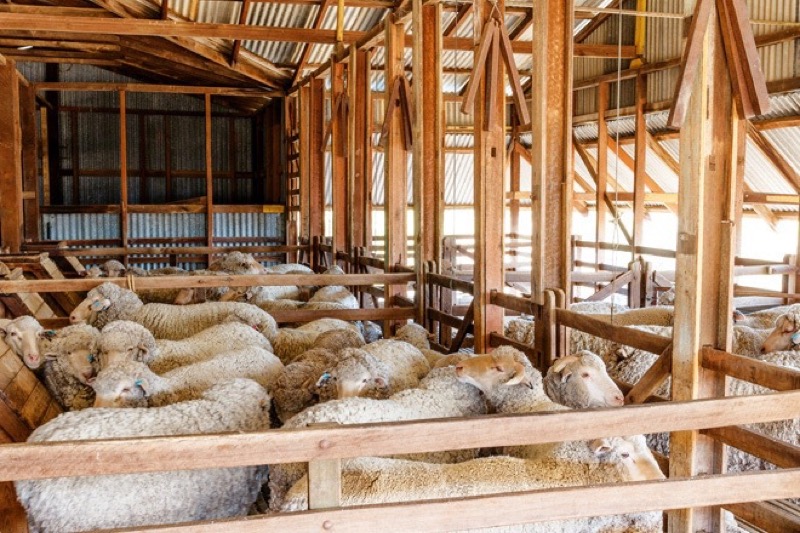 Therein lies the key to Nogo's survival. Twice a week during the outback tourist season (Easter to October) Abigail and her family welcome visitors to the homestead for a taste of station life. They tour the homestead, roam the grounds, and climb all over the many retired vehicles that are dotted around the grounds and in the garage. With brother Jeremy at the wheel of the coach that brings the visitors from Longreach, they take in a water run, checking the sources that are essential to stock survival, visit the Redford cattle yards and head to the shearing shed, where gun shearer Deanna Johnson demonstrates the time-honoured tradition of giving a sheep a hair cut.
For more information on Nogo tours visit outbackpioneers.com.au
The complete story was originally published in Australian Country issue 20.6. Click here to subscribe to our magazine
Words Kirsty McKenzie
Photography Ken Brass