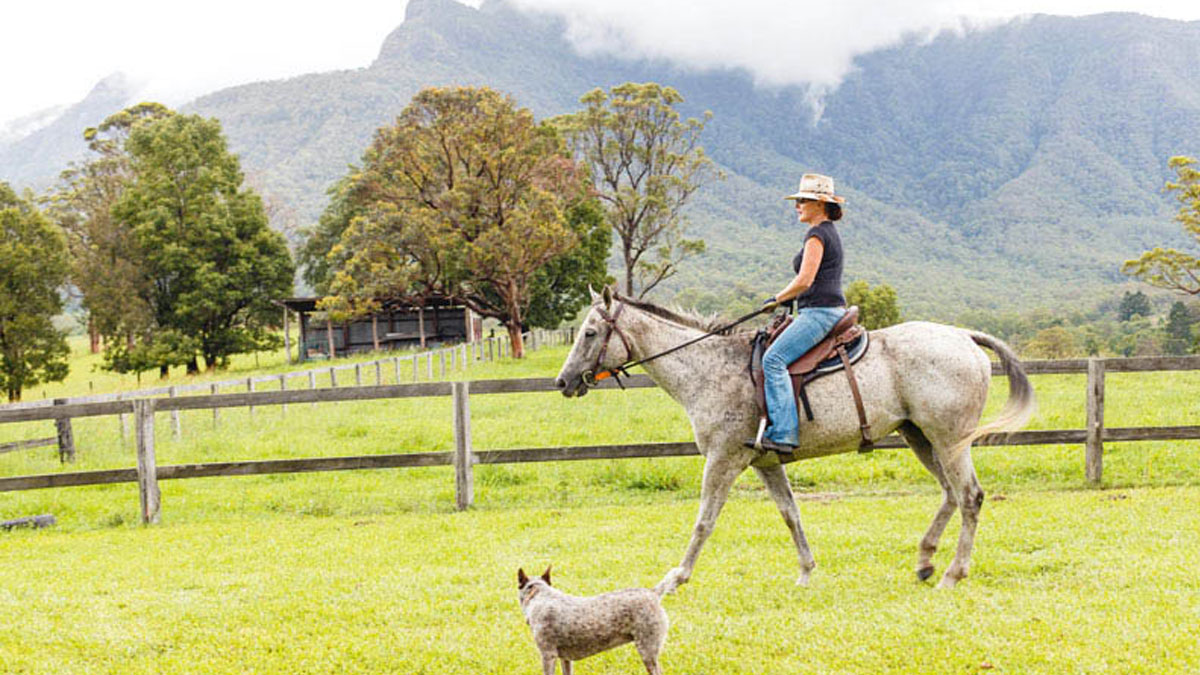 When Michelle Simons "went browsing" for the perfect site for her new life in the country, her shopping list had very specific requirements. It had to be within 15 minutes of services and a decent cup of coffee, within an hour's commute to an airport, and be able to access a city in a single day's return trip. The property she found near Tyalgum in the Tweed Valley region not only ticked all the boxes, but added a few extra features that she'd barely dared to imagine.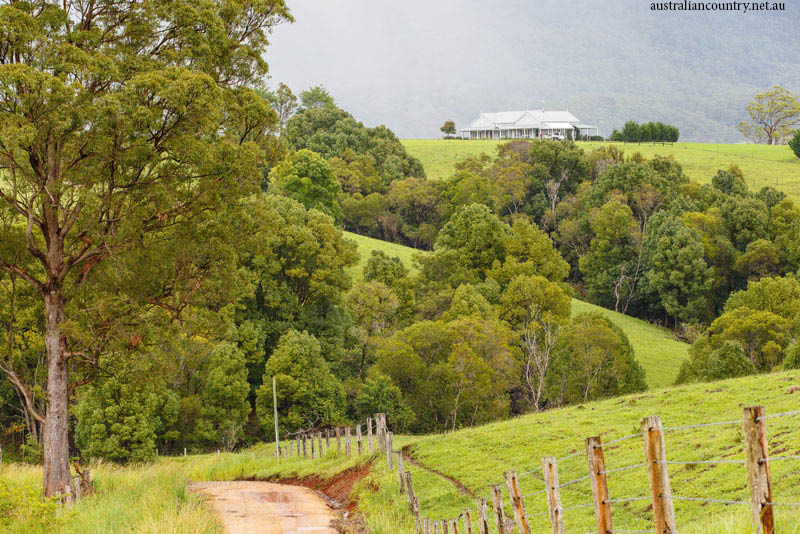 "Tyalgum is a small village but it has all the services, including a great café," she says. "Murwillumbah is about half an hour away and it has all I need in terms of shops and restaurants. Brisbane is less than two hours' drive away, the Coolangatta airport is 40 minutes away and then it's an hour's flight to Sydney."
The bonus was the truly spectacular setting the farm had to offer. Surrounded by the Border Ranges with the towering Pinnacle overlooking her front yard and Wollumbin (or Mount Warning as it was named by Captain Cook) at the back, the property has postcard views in every direction. It's just far enough off the beaten track to afford an extra level of privacy, yet is within striking distance of civilisation whenever Michelle feels the call.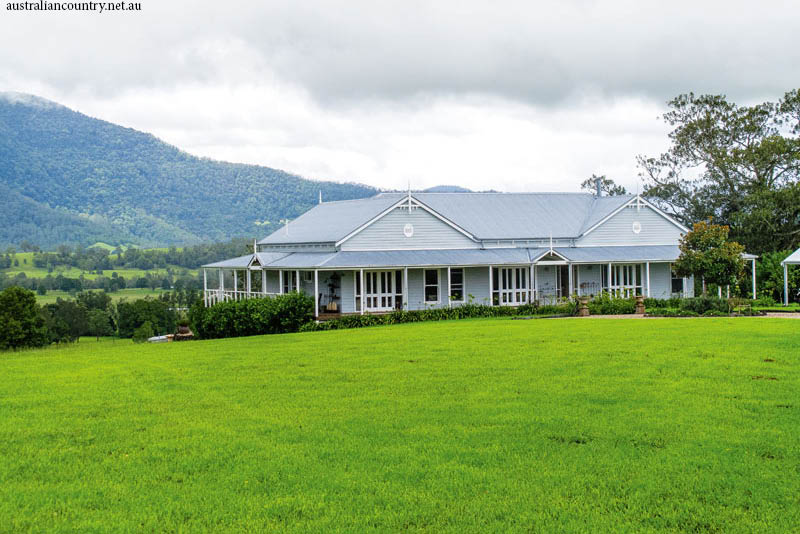 Local Aboriginal lore holds that Wollumbin is a site of great ceremonial and spiritual significance and it has the distinction of being the first place on the Australian mainland to be touched by the sunrise. The Bundjalung people who lived in the lee of the volcanic plug believed that the spirits of the mountains of the surrounding region were warriors who inhabited the area. Evidence of their battles can be seen in the scars on the sides of the mountains and the thunder and lightning that is common in the area recall their conflicts.
Even to the uninitiated, Wollumbin, which translates as "cloud catcher" is an omnipotent presence. Predictably on the late summer's day when we visited, both it and the surrounding mountains were shrouded in cloud. Periodic clearances provided tantalising glimpses of the mountainous battlements that surround her 100-acre sanctuary.
"I was born in Port Macquarie and educated in Sydney," Michelle explains. "Dad came from a family of farmers, and I grew up loving horse riding. I enjoyed a satisfying career in IT, but always had this nagging feeling that I wanted to go back to the land. I found what I was looking for in 2003 and have been here on and off ever since."
The complete story was originally published in Australian Country issue 16.4. Click here to subscribe to our magazine.
Click here for more farm life stories.
Words Kirsty McKenzie
Photography Ken Brass