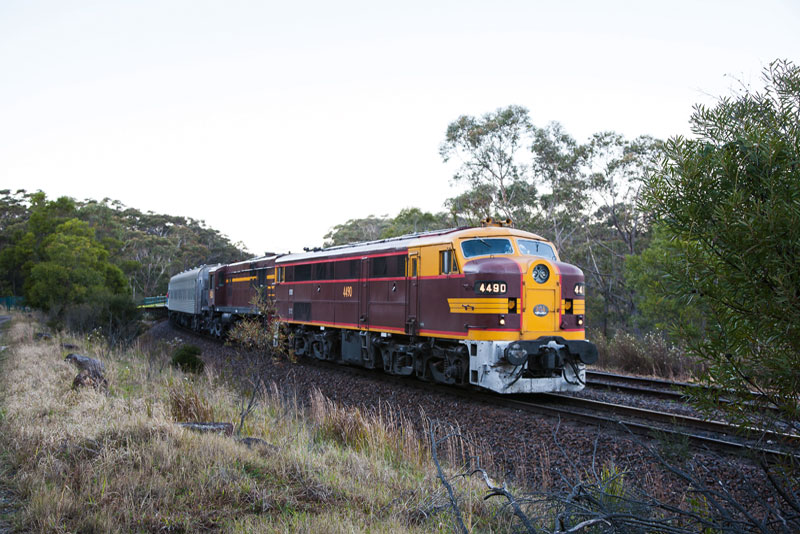 Glenn is a retired printer from the NSW mid-north coast. Kyle is from Tumut, though these days, is an apprentice fitter in Sydney. Helen is a retired law enforcement officer also from Sydney. Marian worked in PR and marketing and in a former life, was a steward on NSW country trains. Warwick used to be an electrical engineer, but now divides his working week between helping his son on his farm at Captains Flat and looking after his grandchildren. Most weekends, however, this diverse group of people is united by a common passion for heritage rail and you'll find them spending all the hours they can spare as volunteers for the NSW Rail Transport Museum.
Glenn, Kyle, Helen, Marian and Warwick are just a handful of the 22 apparently inexhaustible folk who donated their time, energy and enthusiasm when Australian Country joined almost 90 other passengers for a recent weekend train tour across country NSW and the ACT. The trip is part of a regular touring schedule operated by Heritage Express, the tour operating arm of the NSW Rail Transport Museum. The outings range from steam train day trips from Sydney to extended adventures on its flagship sleeping car passenger train, the Southern Aurora.
Hauled by fully restored diesel locomotives from the Museum collection, the Southern Aurora is looking pretty spiffing herself, as all the carriages have recently emerged from an acid bath and are gleaming almost as brightly as when the train was launched in 1962, as the state-of-the-art overnight passenger train service between Sydney and Melbourne. In its heyday, the Southern Aurora was the ultimate in luxury travel, with its silver service dining cars and sophisticated lounge cars for enjoying pre-dinner cocktails and post-prandial nightcaps. The sleeping compartments, with their ensuite bathrooms and double bunk beds that converted to two-person armchair seating, were also the ne plus ultra for the savvy traveller.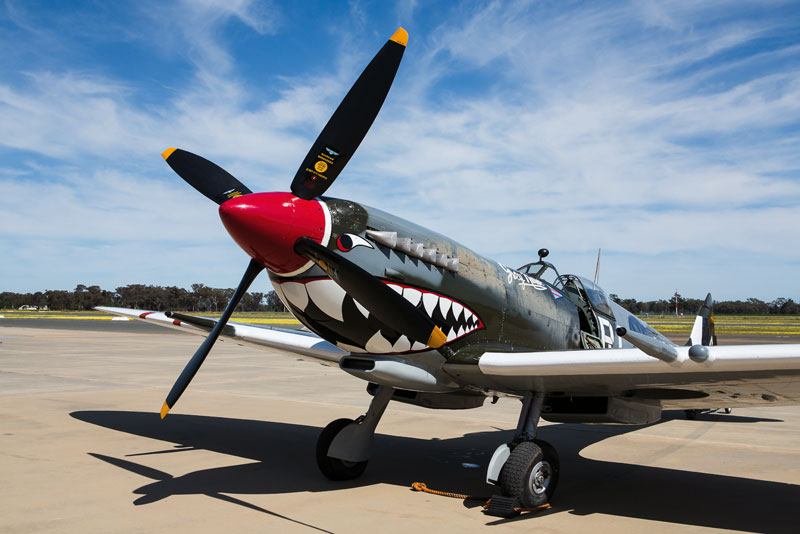 As a school kid travelling from western Queensland to boarding school on the coast I was lucky enough to experience this form of travel, in the twilight years of age when the journey was as important as the destination and service came with a capital S and a white-gloved attendant. In fact, my first encounter with a fish knife and fork was on board the Midlander, the train that took passengers from western Queensland to Rockhampton and my siblings and me to and from school. In those days a conductor woke you with a polite knock on the cabin door and a cup of tea and a bikkie to help you ease into the day and the fully cooked breakfast that followed. Dinner was multi-course affair, more remarkable for the regal procession of cutlery and silver tableware than the quality of the food, but impressive nonetheless.
For more information on the Wings & Wine Rail tour, or Scott McGregor's amazing touring program that includes train trips from outback Queensland to the Swiss Alps, visit railwayadventures.com.
This story was originally published in the December / January 2014  issue of Australian Country. Order the back issue here.
Click here for more escape stories.
Words Kirsty McKenzie
Photography Ken Brass