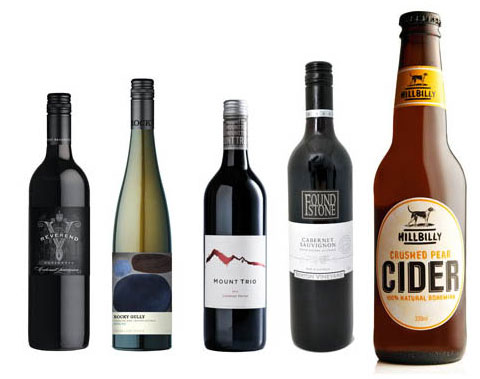 Western Australia's vineyard area has been growing while the number of producers has been falling. That might seem like rather dry information but what it means to us consumers is better prices. The Great Southern is the place where most of the growth has been occurring. It's a huge wine region in the south west of WA that includes the sub regions of Albany, Denmark, Frankland River, Mount Barker and Porongurup. It produces uniquely regional reds which are intensely varietal … which means that taste true to the varieties they're made from. Here's a selection.
Right Reverend V Patientia Cabernet Sauvignon Mount Barker – This wine has so much Cabernet charisma it's almost a caricature. Bursting with delicious blackcurrant aromatics and moreish tannins, even at this price it's a steal.
Rocky Gully Frankland River Riesling 2014 – Ironstone soils have given Frankland River a reputation for Riesling. This one tastes much more premium that the price suggests. The acidity is wonderful.
Mount Trio Great Southern Cabernet Merlot 2013 – A tidily put together regional blend, this red is satisfying from start to finish. Aromatically true to type it has the weight and richness for which Great Southern is famous.
A red to quaff
Berton Vineyard Foundstone Cabernet Sauvignon 2013
An eight-dollar red takes you back the good old days when a wine purchase would give change from a tenner. A blend of Murray/Darling and Padthaway Shiraz with a little Riverina and Alpine Valley fruit thrown in for interest, it's eminently quaffable and excellent value.
Ciders to sip
Hillbilly Crushed Apple Cider and Hillbilly Crushed Pear Cider
Apples with altitude is how this Blue Mountains NSW cider producer promotes itself. The Crushed Apple Cider shows plenty of crisp, fresh apple flavour and good balance, the Crushed Pear is highly perfumed with pear muskiness a smoother palate. Which one is best? Apple for quenching, pear for the cheese plate.
Did you know?
The Basque corner of Spain has the highest per capita consumption of cider in the world. The Basques even have restaurants/bars devoted to cider called sagardotegi.