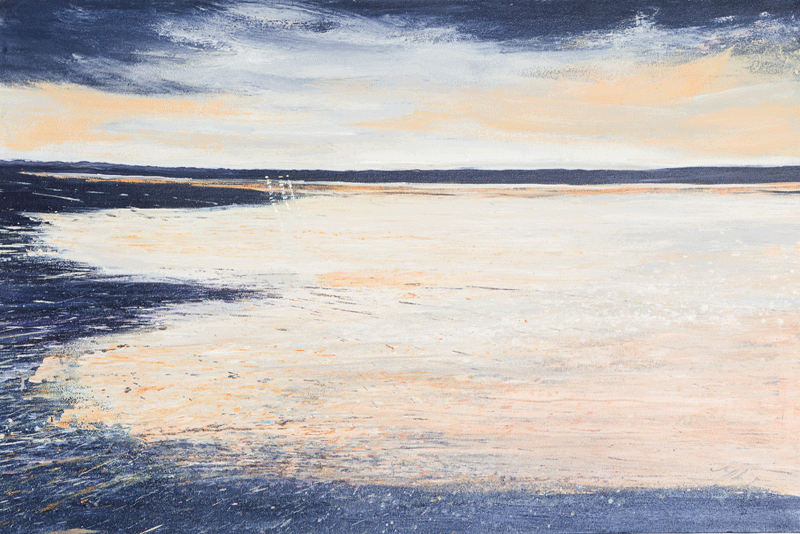 They say ignorance is bliss. In the case of outback Queenslander and sculptor Milynda Rogers, she most certainly wouldn't have taken on her first big public commission if she had any idea what she was letting herself in for. Milynda and her husband, Daryl, live and work on Boongoondoo, a cattle station owned by pastoral company Clark & Tait, north-east of Aramac in Queensland's central-west. Having always dabbled in art, Milynda has recently developed a profile as a barbed-wire sculptor. Having won prizes in local art shows for her small-scale works in barbed wire, she was approached by regional not-for-profit arts funding organisation Red Ridge CICADAS to develop an outdoor installation for the town of Muttaburra.
The township earned its place on the tourist and ecological map of Queensland in the 1960s as the discovery site of a skeleton of Muttaburrasaurus langdoni, a herbivorous ornithopod that roamed northern Australia 100 million years ago. "So when I was asked for suggestions for a public sculpture for the town, I immediately proposed a Muttaburrasaurus," Milynda recalls. "What I didn't know at the time is that the dinosaur was 7m long and 3m tall. When I did a bit of research, I suddenly realised that I had committed to making something way bigger than I had ever made before. I didn't even know if I had the engineering skills to make the sculpture support itself."
Milynda grew up all over country Queensland and actually attended the same school as Daryl when her family lived in Tambo for a time. "He was a bit older than me, so we didn't speak to each other," she says. "Then I moved away and started working as a jillaroo in the Northern Territory and outback Queensland. I've always painted and made things and I loved art at school, but I never considered it as a career because it didn't seem like a real job."
She and Daryl met when they were both working on another Clark & Tait property, Mount Enniskillen near Tambo. They married in 1989 and have two daughters, Clancie, aged 18, and Faith, who is 17. As the girls grew more independent and went away to boarding school, Milynda found more time to practise her art. Outback properties are always littered with rusting rolls of barbed wire and the station rubbish tips are a rich repository for other discarded industrial materials, so Milynda didn't have to look much further than over her own back fence for materials to inspire her sculptures. With Daryl's help with welding to form the skeleton of each piece, she set to work covering the frame with barbed wire and any other textured materials she finds discarded or lying about. The wire rollers from a street sweeper, for instance, were born again as the tufted ears on a koala and a horse's mane. Poly belting from cattle yards is upcycled as UV-resistant trim on other works.
Find out more about the work of artist Mylinda Rogers in the April issue of Australian Country magazine. Click here to purchase this issue!