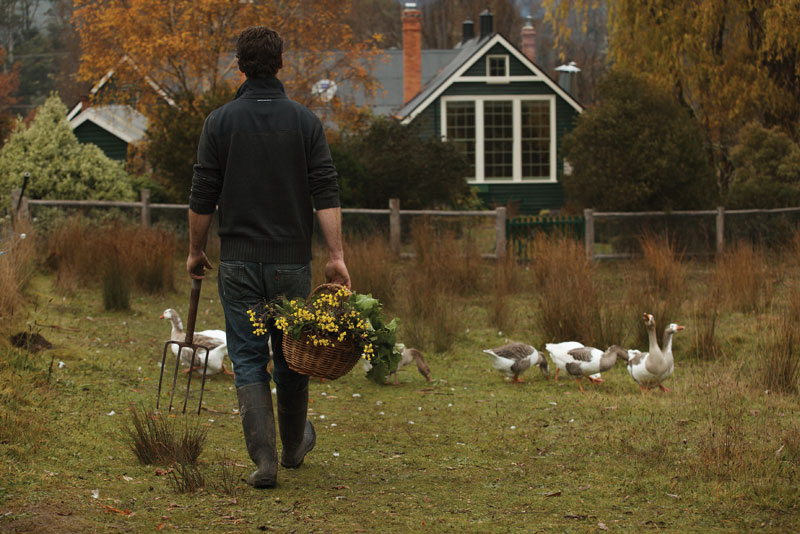 Of the four brothers raised on a cattle farm outside Colleambally in NSW's Riverina, Rodney Dunn says he was the "one least likely" to follow their father onto the land. "I showed little interest, avoided chores and generally couldn't wait to get out of there," Rodney recalls. "Then I gained a chef's apprenticeship in Griffith and gradually everything came into perspective. Suddenly, where food came from and how it is produced became a much more interesting concept to me."
In 1997 Rodney moved to Sydney, to the kitchen of Tetsuya Wakuda no less, where sourcing specialist produce from niche growers and the finest possible ingredients at the farmgate was at the very heart of the menu. There he struck up a friendship with fellow chef Luke Burgess, who introduced Rodney to his childhood friend and next-door neighbour, Severine Demanet. The rest, as they say, is history. Rodney and Severine, who worked variously in hospitality and corporate PR, developed a relationship and lived the very urban life in Sydney's inner west until the birth of their son, Tristan, in 2007.
Meanwhile, an interest in publishing motivated Rodney to follow a new career as a magazine chef and eventually food editor of Australian Gourmet Traveller magazine. Along the way, probably as a result of his self-confessed "cookbook addiction" and watching "too many episodes of River Cottage", Rodney and Severine decided it was time to make a move to the country. "From following chefs such as Alice Waters [of California's legendary Chez Panisse restaurant] and Hugh Fernley-Whittingstall [in Devon in the UK] I was becoming increasingly frustrated by their access to not only amazing produce, but greater variety of plants," Rodney says. "It became increasingly obvious that if I wanted to work with that kind of food, we were going to have to grow it ourselves. I'd travelled around quite a bit as a chef and it wasn't too hard to work out that Tasmania was the place to achieve that dream."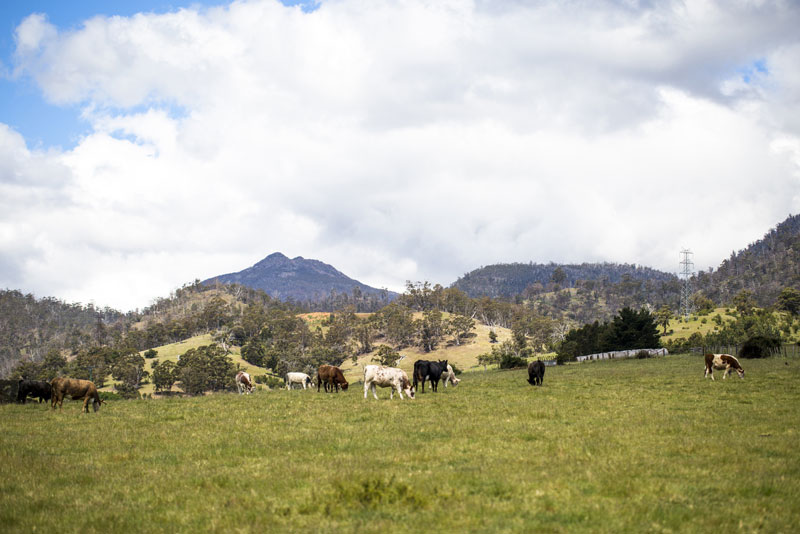 Intensive internet searching and a bit of local advice from Luke Burgess, who had moved to Hobart to establish his wine and food bar, Garagistes, eventually led Rodney and Severine to five acres at Lachlan in the Derwent Valley. It came with a school house, which was perfect for their long-term plan of establishing a farm-based cooking school, where every class would be inspired by local, seasonal produce, much of it from the kitchen garden. The couple made the move to Tasmania with their young son in July, 2007.
"What has followed has been the most immense learning curve," Rodney observes. "It continues to the present day. Even five years down the track I am amazed by the food that grows here, the many heirloom varieties people are growing and the foods that can be foraged. Just the other day I found mushrooms that are very similar to porcinis growing under our silver birches. One of our neighbours shared some seeds of an incredibly sweet pea variety I have never seen before, while another grows 20 to 30 different strains of potato. One of them is Kerrs Pink, a variety that was common in Ireland before the potato famine and came to Tasmania with the convicts."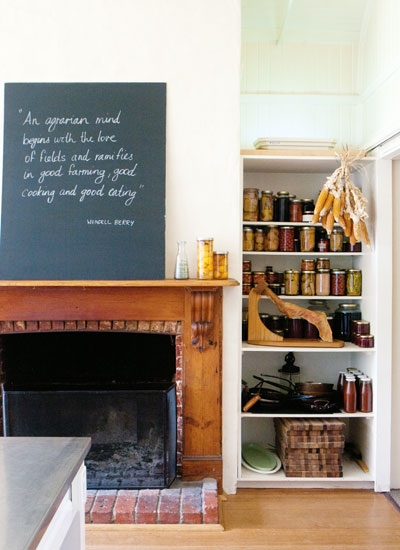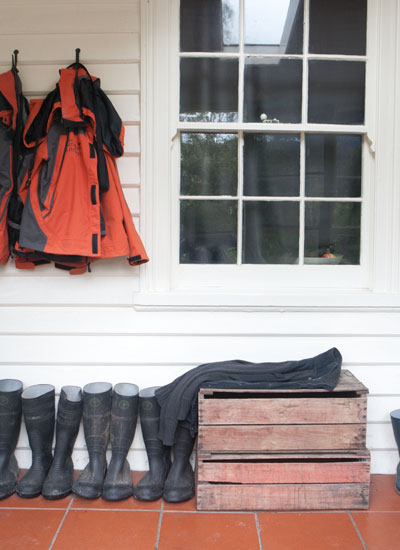 It helps, Rodney adds, that Tasmania has a food culture where old-fashioned farm self-sufficiency means keeping a kitchen garden is regarded as normal and people happily share seeds, tips and manure. "As well as receiving seeds from heirloom seed savers, I have developed a good relationship with the Botanic Gardens in Hobart and they are happy to help with whatever seeds and seedlings they have," he explains. "I love being able to show people who come to the cooking school that beetroot, carrots and strawberries come in a range of different colours and flavours. And so do tomatoes. We've trialled about 200 different varieties and knocked that back to our 20 favourites. We're growing 15 different types of garlic and the list goes on."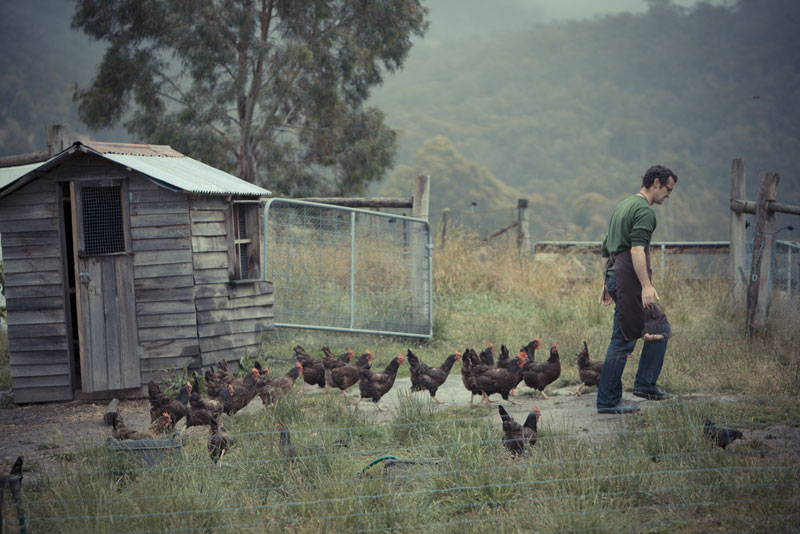 Rodney and Severine add that they were fortunate to receive a tourism development grant, which allowed them to expedite the development of the Agrarian Kitchen cooking school and garden. There's also a growing menagerie of animals on the farm, which includes milking goats, Wessex saddleback pigs, geese, ducks, guinea fowl, silver grey dorking and barnevelder chickens and bees. A Jersey cow or two are on the wish list "when the farm expands".
Classes at the school begin with milking the goats, collecting the eggs and a tour of the garden to select the best produce available on the day. From there Rodney and the students head back to the kitchen, where they devise a menu and set about cooking it. Meat and seafood are also sourced locally with Robbins Island wagyu beef, next door's lamb and line-caught and iki jime-killed (by brain ablation) fish, shellfish and eel on the ingredients list.
Rodney also offers weekend classes, which might cover such topics as "the whole hog", a nose-to-tail tour of a pig carcass and the dishes that can be made from it. Charcuterie is also offered, where students learn to make their own salami, prosciutto, pancetta and chorizo. Cheesemaking is in the planning stages while Rodney finds a teacher with suitable skills.
"We're totally into first principles here," he explains. "Though I have made cheese, I am by no means an expert and I only want to be passing on expert skills. We try to add new classes as the opportunities present themselves and of course there are always new projects on the go." One is building a smokehouse so visitors can learn the art of cold smoking everything from ham and bacon to eggplant, tomatoes and garlic. Another is a cellar for ageing cheeses and charcuterie, and yet another is building an edible hedge to create a windbreak for the garden and define the property.
"If you can't eat it, it doesn't go in the ground here," Rodney adds. "The hedge will be made of nuts, apples, plums and olives." Rodney says he is amazed at how readily they have settled into country life. "Tristan is just thriving. He loves being outdoors and following the gardeners around with his little shovel. He's also well schooled in eating stuff straight from the ground. As long as I live here, I don't think I will ever get used to how good it is to eat freshly harvested food. You can smell how good a freshly dug carrot tastes from a metre away."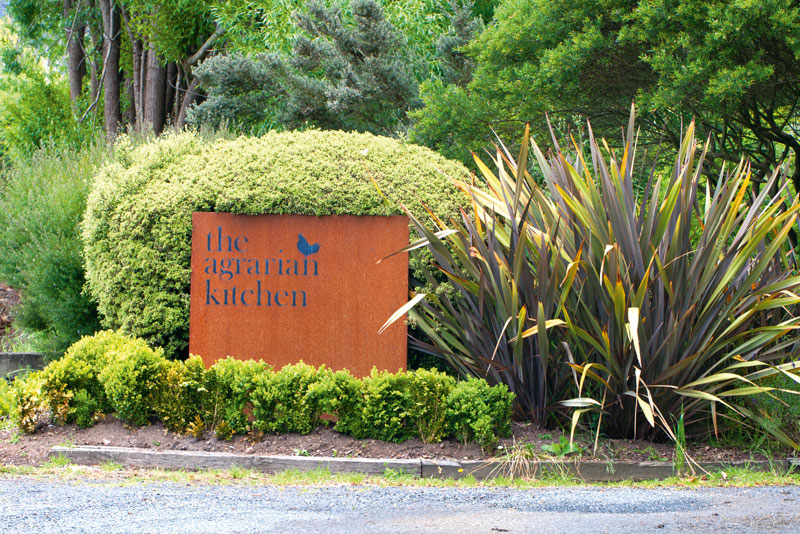 For more information visit www.agrariankitchen.com or pick up a copy of the 2011 April/May (15.4) issue of Australian Country magazine, available for order and online now!
Words Kirsty McKenzie
Photography Sue Stubbs, Peter Whyte, Andrew Wilson & Tourism Tasmania