The wonderful produce that grows on both sides of the Murray River is celebrated by a loose affiliation of primary producers and venues known as the Backroads Trail.
When Don Hearn announced his desire to return to the family farm in the Caldwell district of south-western NSW it would be putting it mildly to say his family was underwhelmed.
As the youngest of three sons, it was not in the plan for Don to return to the bush, particularly not with his wife, Jo, a primary school teacher from Newcastle whom he'd met while backpacking in the UK.It wasn't a question of their not wanting them to be part of the family business, more that they felt they didn't have sufficient land to support an extra couple.
But Don, who'd studied psychology and criminology at university, was adamant that he wanted to return to his rural roots, and his parents conceded 20 acres upon which they established a vineyard. That was in 1994. These days Don and Jo have 12 acres (five hectares) of vines planted to Semillon, Chardonnay, Merlot, Shiraz and Sangiovese on the block they named Restdown Wines in recognition of the fact that the travellers have come to rest.
The vineyard and winery are certified organic, as is the Hereford herd they have established on an extra 450 hectares of the Hearns' holding, and which is marketed to organic butchers in Sydney, Melbourne and Adelaide as Jungle Lane Beef Company.
To provide added incentive for people to visit the Hearns came up with the concept of a food- and history-focused trail, which covers about 250 kilometres within the geographic area surrounded by Echuca-Moama, Barham, Deniliquin and Mathoura, winding its way through the back roads of Womboota, Bunnaloo, Caldwell and surrounding districts.
The entire route, which they have named the Backroads Trail, can be broken down into smaller, half-day outings, some on dirt roads and others sealed. The trail features 22 attractions that include food and or wine producers and places to eat and stay. The trail is also punctuated by a series of interpretive panels relating to the rich history, cultural heritage and natural landscape of the region, including stories of national significance and also focusing on sustainable agriculture.
Just up the road (about 45km) at Koondrook, local girl Lauren Mathers jumped on a steep learning curve when she took over the Long Paddock Food Store in town. "I'd never poached more than four eggs at one time, so you could say I was a novice to food service," she recalls. "But I was on board with the concept of celebrating regional produce. The name Long Paddock is a reference to the amazing produce that grows along the Murray River so I was keen to use as much local food as possible."
Sourcing good free-range eggs was not an issue but the stumbling block came when Lauren looked for good free-range bacon and other pork products and couldn't find any. Never one to take no for an answer, she decided to raise a few pigs and do it herself. In 2009 she bought Doris the sow and she and her husband, Lachlan, moved to acreage on the other side of the river at Barham.
Doris had piglets, and while Lauren and Lachie had Lucy, now aged five, Frida, three and George, 8 months, Bundarra Berkshires was born. These days Lauren has handed the cafe over new management and runs a herd of about 70 sows, each producing around 16 piglets a year.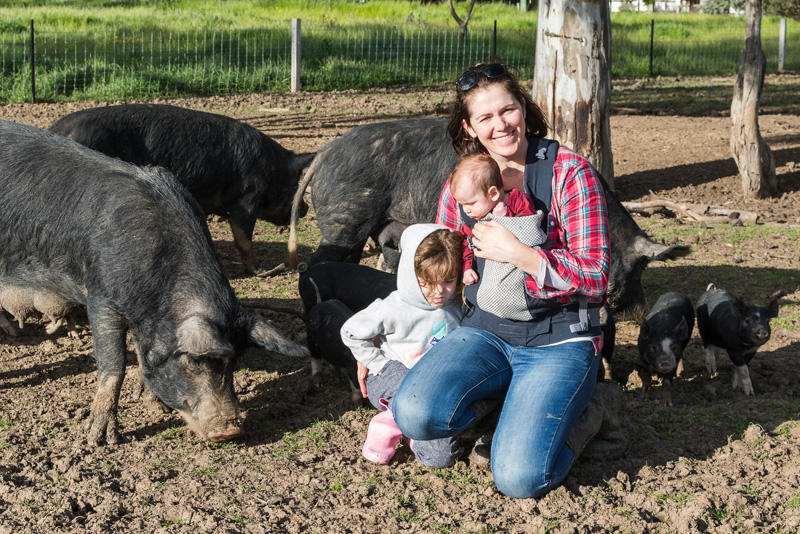 A few kilometres out of town on the NSW side Di van der Zypp runs Bright on the Murray, a five-bedroom farmstay in an historic homestead, on the banks of the river. Guests usually opt to self-cater and enjoy water sports, yoga retreats, craft weekends and small functions such as family reunions in the pavilion by the pool. Di has the distinction of being the only person to have actually walked the entire Backroads Trail as part of a fundraiser for the local hospital.
"It desperately needed an upgrade," Di explains. "I decided to walk the trail in stages as an attention grabber for my fundraising contribution. It obviously worked because I raised about $10,000 and met a lot of people on the road."
There's another hospitality venue nearby in the historic Perricoota Station homestead with its converted citrus packing shed, which is open for meals on weekends, and is gaining momentum as a wedding venue.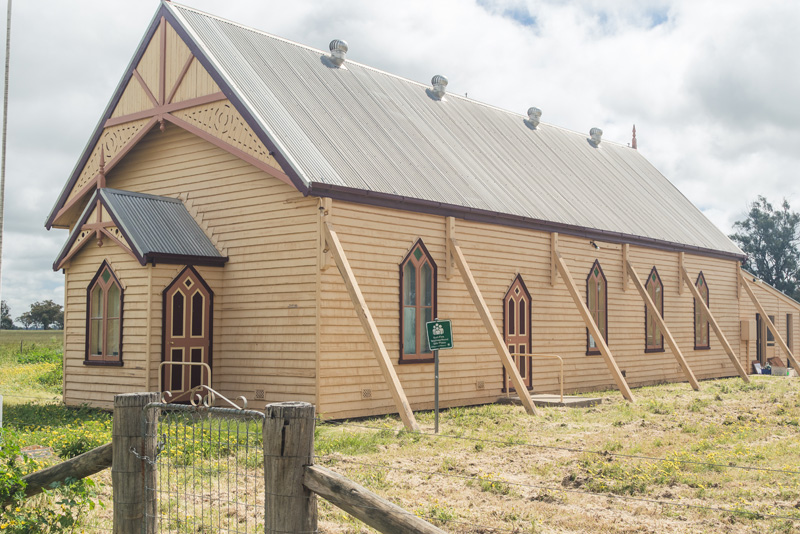 The complete story was originally published in Australian Country issue 20.2. Click here to subscribe to our magazine.
Click here for more escape stories.
Words Kirsty McKenzie
Photography Ken Brass