After devastating loss in the Victorian bushfires, Lynne Derwin has made a brave new beginning in the NSW Southern Highlands, on Fox Hill Farm.
John and Lynne Derwin lost everything in Victoria's Black Saturday bushfires of February 2009 … their Roundstone Vineyard and Winery, cellar door, restaurant, all their stockpiled wines, irrigation and fences.
All that survived were the hayshed and their sheep. Even though they counted close friends among the 173 people who lost their lives on that tragic day, they tried to soldier on and spent three years reinstating the fencing, vines, pumphouse and irrigation on the Yarra Valley property. But in the end they couldn't face rebuilding the rest of their highly successful enterprise and took the very difficult decision to sell and move on.
Which is why, in 2012, the Derwins opted to start afresh, sold Roundstone to De Bortoli Wines and headed to the NSW Southern Highlands to be closer to family and friends. In a sense it was a homecoming, as in the 1980s Lynne, who is a chef and restaurateur, had run several landmark restaurants in the region.
If anyone understands the seasons in this part of the world it is Lynne, and she's wasted no time building a magnificent kitchen garden on their Fox Hill Farm. She now runs monthly cooking schools inspired by the produce in season.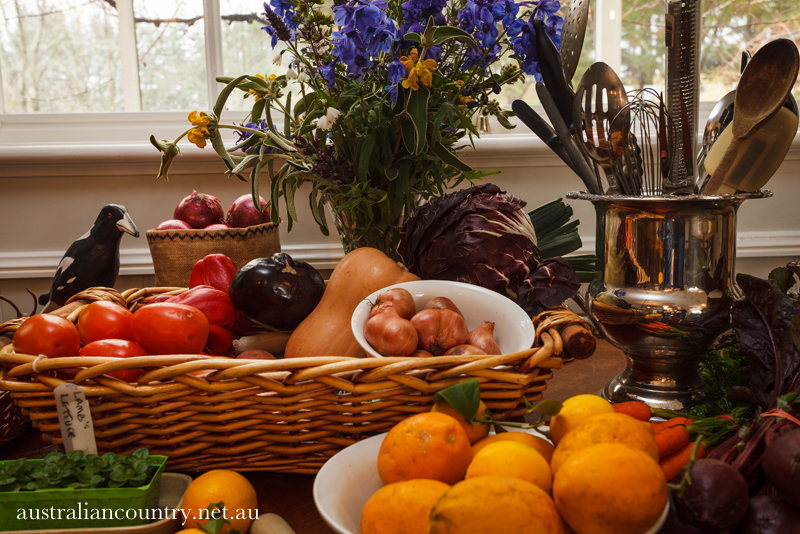 Lynne also farms Suffolk sheep and has become an active member of the Moss Vale cluster of the Southern Highlands food and wine trails.
The brainchild of Sydney restaurateur and Southern Highlands resident Brigid Kennedy (whose story was featured in the March/April 2016 issue of Australian Country) and supported by fellow local foodie and food tour pioneer Jill Dyson, the clusters aim to take the guesswork out of touring by providing visitors with information about producers in the region and the times they open their farm gates and other venues.
As a former vigneron Lynne is also expertly positioned to match wines to the day's menu, and class participants enjoy tastings at the end of the class when they share the dishes they have prepared. When Australian Country visited Fox Hill Farm, Lynne sourced her menu from a combination of her own produce and that of other producers.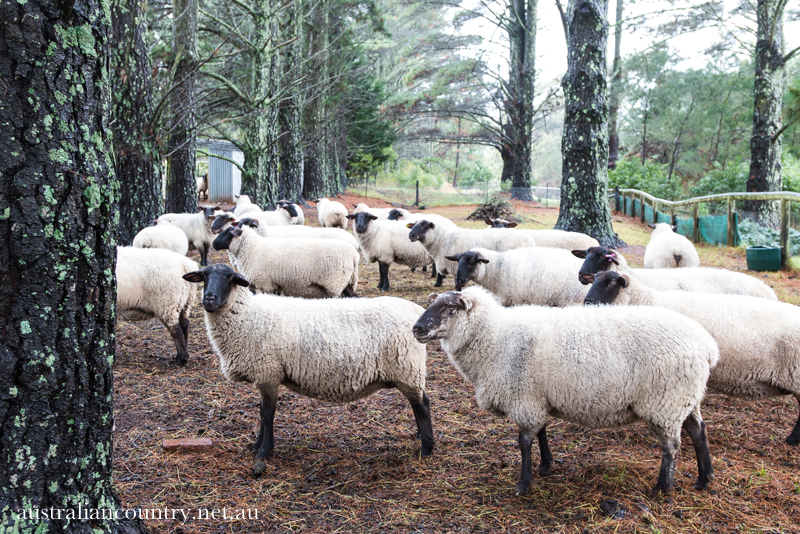 An appetiser of wafer-thin slices of kohlrabi topped with smoked trout from Mount Murray trout farm and horseradish cream made us view the much-maligned root vegetable with fresh eyes (not to mention taste buds). Kale and watercress fresh from the garden inspired the soup and roasted lamb again made use of produce from Lynne's backyard … in this case, the four-legged variety.
Potatoes Provençale and a leaf salad with roasted beetroot showcased more produce from local growers and roasted pears came from Lynne's own orchard.
The complete story was originally published in Australian Country issue 20.2. Click here to subscribe to our magazine.
Click here for more food files stories.
Words Kirsty McKenzie
Photography Ken Brass