If you're on Instagram in any capacity, chances are, your feed has been graced by a trendy personalised phone case at some point. One Australian brand in particular, MASION de SABRÉ, is leading the charge and taking the power of personalisation to new heights by offering custom luxe monogram detailing across their entire product range.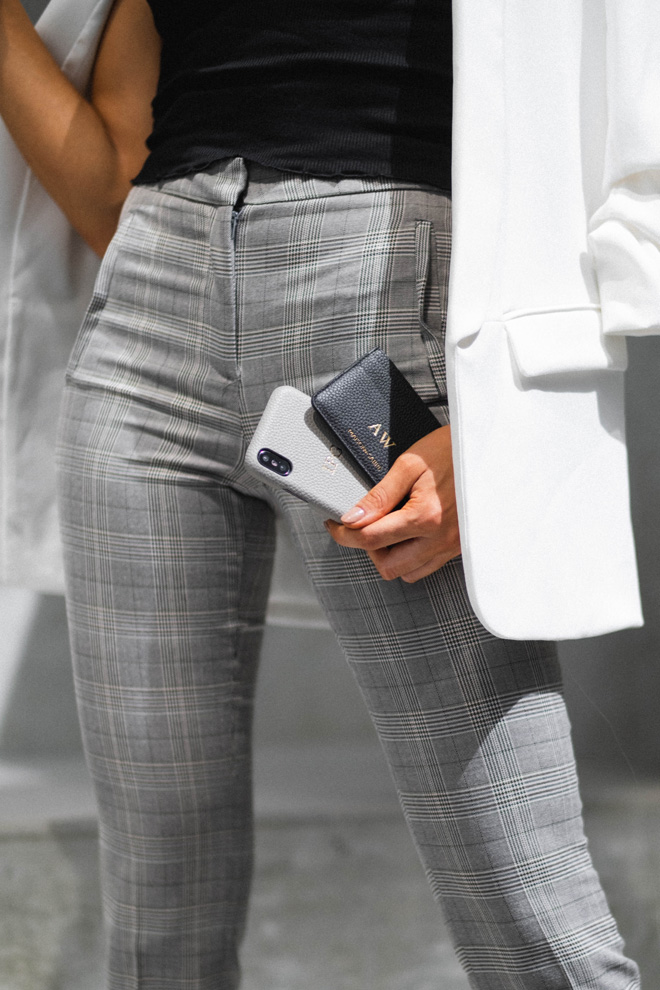 The brainchild of two brothers, Dr Omar and Dr Zane Sabré, MAISON de SABRÉ was founded in 2017, after the boys received unfortunate news that their father had been diagnosed with a serious illness, all whilst the family were supporting Zane through dental school.  Looking for alternative ways to support their family both emotionally and financially, the boys started up a small side hustle, to help assist with the piling medical and school bills.
Fast forward two short years and the boys side hustle has swiftly blossomed into a lucrative multi-million dollar business, amassing international recognition and serving as a sweet silver lining for the Sabré family. As recently as this year, both Zane and Omar left their retrospective dentistry careers and switched drill tools for designing apparatus to delve full time into designing their premium leather goods range that encourages all who purchase to #makeyourmark.
"For us, MAISON de SABRÉ serves as a creative escape for us to design high quality, one of a kind pieces that also encourage consumers to own their identity and weave self expression into an everyday form," explained Dr Zane Sabré, Co-Founder and Managing Director or MAISON de SABRÉ.
By implementing the family name into the iconic leather goods brand, the boys seek to use their heritage as a constant reminder to push values of self-expression and authenticity, all whilst inviting the millions of buyers worldwide into the Sabré fold.
"In a world flooded by consumerism and fast fashion, we are trying to create personal timeless pieces that in some capacity, force users to stop and think about how they'd like to express themselves. Phones for example, now more than ever hold so much of our important data and in many ways is a direct extension of our modern selves. It is with this in mind that we believe everyone deserves a beautiful one of a kind piece that perfectly reflects our individuality." – Dr Omar Sabré, Co-Founder and Creative Director or MAISON de SABRÉ.
The Gold Coast based label currently stands with a team of 16- in house staff that hand-monogram and pack over 300 cases, clutches and cardholders per day. With an ever-growing international social community that currently sits at over 200,000, the Sabré boys have certainly made their own mark on the fashion industry and continue to do so as they seek to innovate new products and designs.
Shop the MAISON de SABRÉ collection exclusively at www.maisondesabre.com