Solitude affects people in various ways. Some retreat and become more insular, while others utilise such an environment to tap into previously unexplored passions. The latter is what Ina Atkins did. She made the move from the hustle and bustle of Sydney to a remote, sprawling property located in the New South Wales Southern Tablelands. The contrast could not have been sharper.
"When I first moved here I was blinded by the romance of living on this beautiful property with the man I loved," Ina says. "I had always adored the garden, but I'd come from the city where people don't really have much space for a proper garden. I embraced the chance to tend enormous trees and grow my own vegetables and now all I do is work!"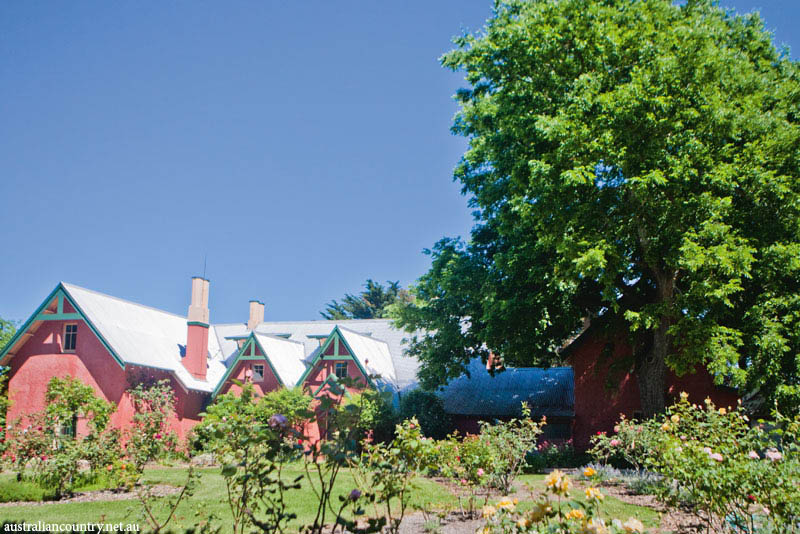 But Ina's obvious love of the garden is not just limited to her green thumb. She is an accomplished botanical artist with many prizes under her belt. "When I lived in Sydney, I taught folk art," Ina recalls. "But when I moved to the country there wasn't the demand for it, so I turned to painting traditional landscapes in watercolour."
Ina's studio is nestled in her garden, by the vegie patch. It's an old shed that is separate from the main house and it is full of complete and incomplete paintings. The dusty windows are lined with tubes, pots and brushes, while the benches are strewn with pencils, sketches and books. It's the place where Ina goes whenever she is not weeding her beloved garden, cooking in her kitchen or decorating her house with exotic botanical finds that she collects from the land around her.
But the house that Ina shares with her husband Harry is nothing run-of-the-mill. Pomeroy Station, as it has long been known, was established as a vast country estate by Thomas Woore in 1839. Woore was both an engineer and a naval officer and was prominent in early colonial society. Among other accomplishments, he was instrumental in the development of the Warragamba Dam and Sydney's water supply. In 1846, he also privately funded a survey for the location of the southern railway line to Goulburn in an effort to encourage its eventual construction.
This story was originally published in Australian Country issue 15.3. To subscribe to our magazine, click here.
For more creative corner stories, click here.
Words Siobhan O'Brien
Photography Sue Stubbs