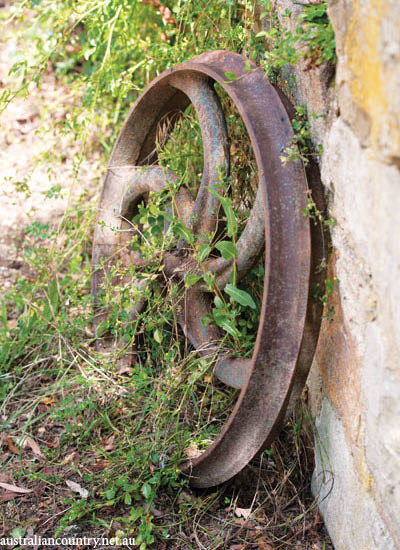 "Incomparable host. Excellent food. Fantastic atmosphere. A little bit of Italy on the south-west slopes … not to be missed." This is just one of the many upbeat reviews of Willowvale Mill, located in Laggan, New South Wales. It appears on menulog. com.au and it pretty much sums up what you can expect in this restaurant, accommodation and conference centre set in the original fl our mill of this diminutive southern tablelands township.
It's a one-man band that's has been a long time a-playin'. It was 1972 when entrepreneur Graham Liney first bought the property, which featured a shell of the original 1840s building. Four years later, it was devastated by a freak storm, only to be gutted by fire two years after that. The term "plain sailing" is the antithesis to Graham's lot. "When I first saw the property, it was a beautiful blank canvas of a block in a small valley with a creek running through it," Graham recalls. "It was the landscape I was looking for and the photos of the original mill inspired me to build something that echoed it and was faithful to the era. It's not a simple rebuild, though. I started from scratch and it's definitely my building with a lot of design elements that are very personal. It's been a labour of love — my life's work."
Now, this converted, comfortable guest house features a plethora of guest rooms and a large restaurant/ conference area that knocks farm-to-plate principles on the head. The restaurant is more akin to a European experience: there's no menu or wine list but a table laden with hearty food, most of it from the organic garden or paddocks nearby.
Diners can expect a feast of four courses: antipasto (chorizo, salami, cheese, bruschetta, olives, enoki mushrooms); a hearty soup (which might include  meat and vegetables with a healthy dose of chilli); a main course (which always includes three different types of roast meat); and dessert, which, when I was visiting, included a delicious mixed-berry pie and cream. "It's hearty, filling and warming food, served in abundance," Graham says. "My partner says her favourite dish is kangaroo pie with potatoes on the side. It really depends on the occasion and what's available that's seasonal and fresh."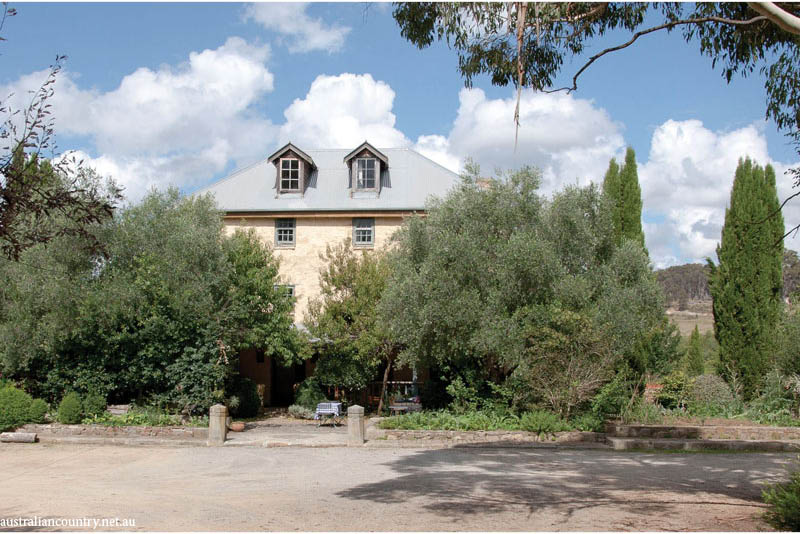 The original story was published in Australian Country issue 15.5. For more updated stories, subscribe to our magazine here.
Click here for more escape stories.
Words Siobhan O'Br ien
Photography Claudine Thornton