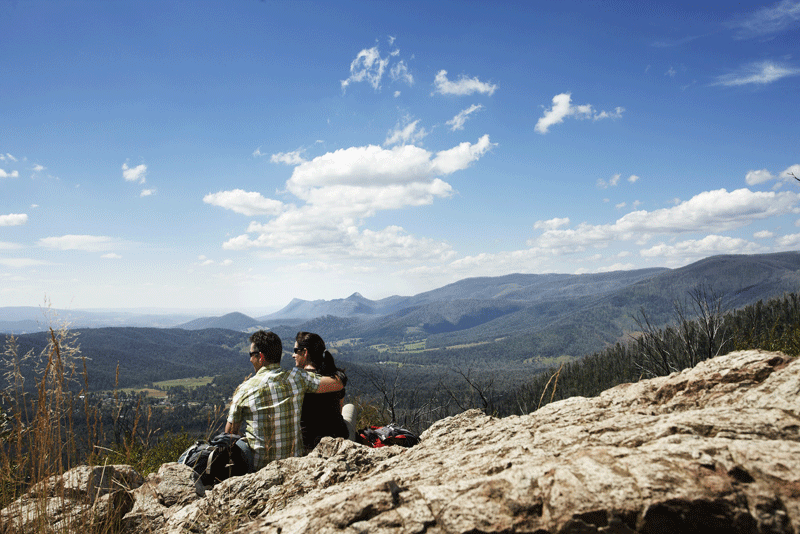 The spectre of Black Saturday 2009 lingers in Marysville in Victoria's scenic Yarra Ranges. On that fateful Saturday, February 9, more than 400 separate bushfires raged across the state. Marysville, population 450, became one of the worst victims as the Murrindindi Mill fire consumed the village killing 34 locals and two tourists, injuring many more and destroying 90 per cent of the buildings. With their homes, livelihoods, family and friends gone, many people were left with no option but to leave town.
Five years down the track, Marysville is once again open for business. The scars from the devastating fires are still evident but the determination to move forward is inextinguishable. The town's population now numbers about 250. Visitor beds, which, at the time of the fires numbered approximately 2500, are gradually being restored and there are currently about 800 available. Business is coming back to town and there's a new school, new police station and general store as well as the visitors' centre. It's a good starting point for learning about the region's history and its many natural and man-made attractions. There's also a comprehensive display chronicling the fires, their aftermath and the rebuilding effort, a story which is often painful for locals to recall, yet never far from people's minds.
The tiny township began in 1864 as a camp for workers cutting roads through to the Woods Point goldfields in the ranges to the north-east. Headed by John Steavenson, Assistant Director of Roads and Bridges, he named the camp after his wife, Mary and gave his name to the river and nearby waterfall, at 84 metres, Victoria's largest. The camp developed into a village servicing miners, farmers and timber cutters. The picturesque location and proximity to Melbourne (it's just 100km via the Yarra Valley and the towering mountain ash forest of the Black Spur after Healesville) meant Marysville became a popular holiday destination. By the 1920s and '30s guesthouses had sprung up and Marysville was THE place to honeymoon, or enjoy holidays filled with jolly jaunts in the the great outdoors, afternoon tea dances or tennis matches and singalongs around the piano after dinner.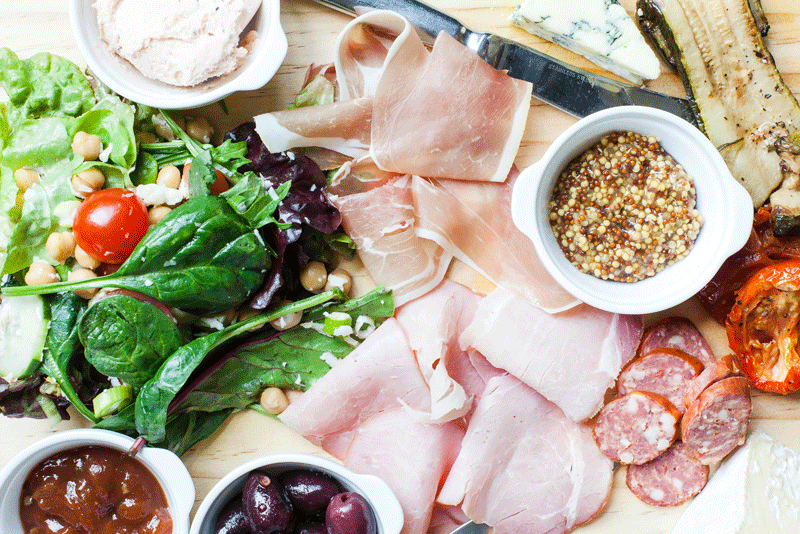 These days, Marysville's attractions are remarkably similar, albeit with a nod to 21st-century creature comfort expectations. While the legacy of Black Saturday is omnipresent, there's undergrowth returning in the forests that were denuded by the fires. However the bare trunks still stand on the hillsides resembling a northern European winter scene even in the height of spring. Walking trails range from the short but spectacular loop to Steavensons Falls with its numerous cascades, to the more challenging three-to-four hour Keppel Lookout Trail, which climbs through Mountain Ash and Stringy Bark forests to access four lookouts.
Read more about the revival of this brave country town in the May issue of Australian Country magazine, on sale online now!