As school kids growing up in central-western Queensland, we knew we were special. Other students may have travelled to and from boarding school by car, coach, plane, or in the case of the Thursday Islanders, exotic-sounding boats, but we travelled by train. By the Midlander, no less, in stylish sleeping compartments with conductors who brought cups of tea in the morning and waiters who served proper grown-up, three-course meals in a dining car. But the students from my home town of Aramac were extra-special. Because once we arrived at Barcaldine, the nearest rail stop on the Midlander route from Rockhampton to Winton, we completed the final 68-kilometre leg of our trip home on RM 28 affectionately known as Aunt Emma, a railmotor that travelled on what was the last privately owned railway line in Queensland. Sadly, the completion of an all-weather road between Aramac and Barcaldine forced the closure of the service in 1976, but anyone who ever travelled on the route retains a soft spot for railmotors and other forms of pre-jet-age transport.
Needless to say, I jumped at the chance to join Scott McGregor's Railway Adventures Outback Queensland trip. Growing up at much the same time, Scott also travelled to and from school in Sydney from his home in Mudgee by train. But in the case of the actor and TV presenter, the experience led to a magnificent obsession, which includes Ruwenzori, a country retreat built around his extraordinary collection of railway memorabilia and restored sleeping carriages where guests are accommodated. It's also morphed into a new career as a tour operator of railway-based trips all over the world. Scott's Railway Adventures itinerary includes train tours through destinations as diverse as the American West, the Andean countries of South America, Swiss Alps, Scandinavia, Vietnam, Burma, Bhutan and Bengal. He offers domestic tours as well, including an annual weekend on the Southern Aurora to Parkes for the Elvis Festival, and a sleep-aboard tour through the back routes of NSW to Temora, Griffith and Canberra.
The 10-day Outback Queensland experience provides the opportunity to travel from the north Queensland coastal city of Townsville to the outback mining centre of Mount Isa on the Inlander train, then to fly north to Normanton to join the Gulflander railmotor on its lonely journey to Croydon. The tour takes a detour to the splendid Cobbold Gorge before joining the Savannahlander on its route from Forsayth to Cairns through the vast cattle stations of the Gulf and the more densely settled farms of the Atherton Tableland. A stopover at Mount Surprise provides the opportunity to visit the Undara Lava Tubes and from Cairns, there are excursions on the Bally Hooley sugar cane transport and a ride on a steam train from Ravenshoe to Tumoulin.
The group we join is a motley crew ranging in age from middle to a very spry 80-something and in degree of railway enthusiasm from people like me with a nostalgic fondness for rail journeys of our youth to rivet counters (complete train obsessives). Yet others in our cohort of 20 have joined the tour as a means of enjoying an iconic outback experience without having to self-drive. Years of entertaining people from stage and screen have taught Scott McGregor that it's all about the personalities and his itinerary provides introduction to a terrific array of characters.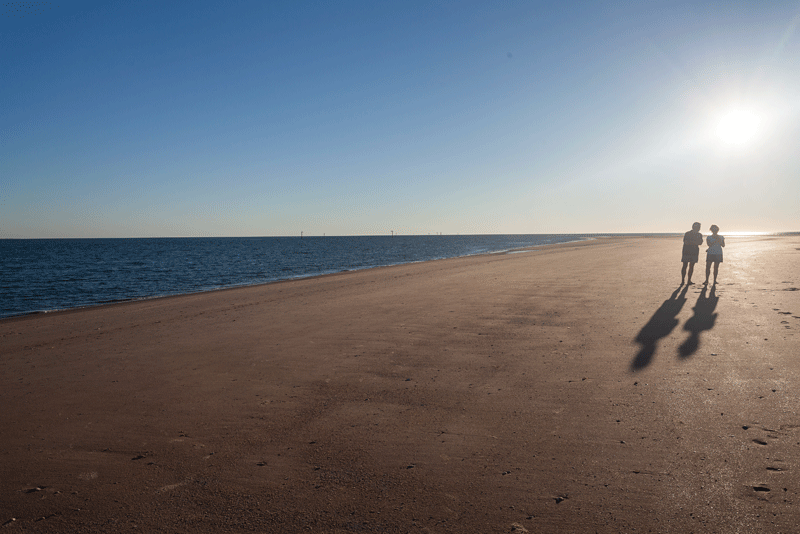 We joined the tour in Mount Isa, and appropriately enough, our first trip with tour guide Rob Kingsford Smith is on board a Skytrans Dash 8. Yes, he's the aviator's great nephew. However, this mild-mannered retired biologist's real passion is for trains, not planes. Rob has spent much of his adult life travelling the world capturing truly remarkable images of steam locomotives in motion in destinations as diverse as Inner Mongolia, Peru, India and Pakistan. Since his student backpacker days, Rob has travelled to more than 40 countries and climbed telegraph poles, trees and towers to gain the necessary elevation to create the most extraordinary album of pictures of trains that are now mostly retired from service. Rob shared some of his images with a slide presentation on our first night together in Mount Isa and it soon emerges that his knowledge of trains, history, geography, wildlife and just about any other subject you care to name is encyclopaedic. Rob has been travelling to Queensland on trains since he was a schoolboy, so we have an immediate connection. He is a consummate gentleman and a generous tour guide. But whatever you do, don't call him a train spotter. Rail enthusiast, please.
Read more about Editor, Kirsty McKenzie's train, boat and plane adventures in the Dec/Jan issue of Australian Country magazine, available for order and online now!
Photography Ken Brass