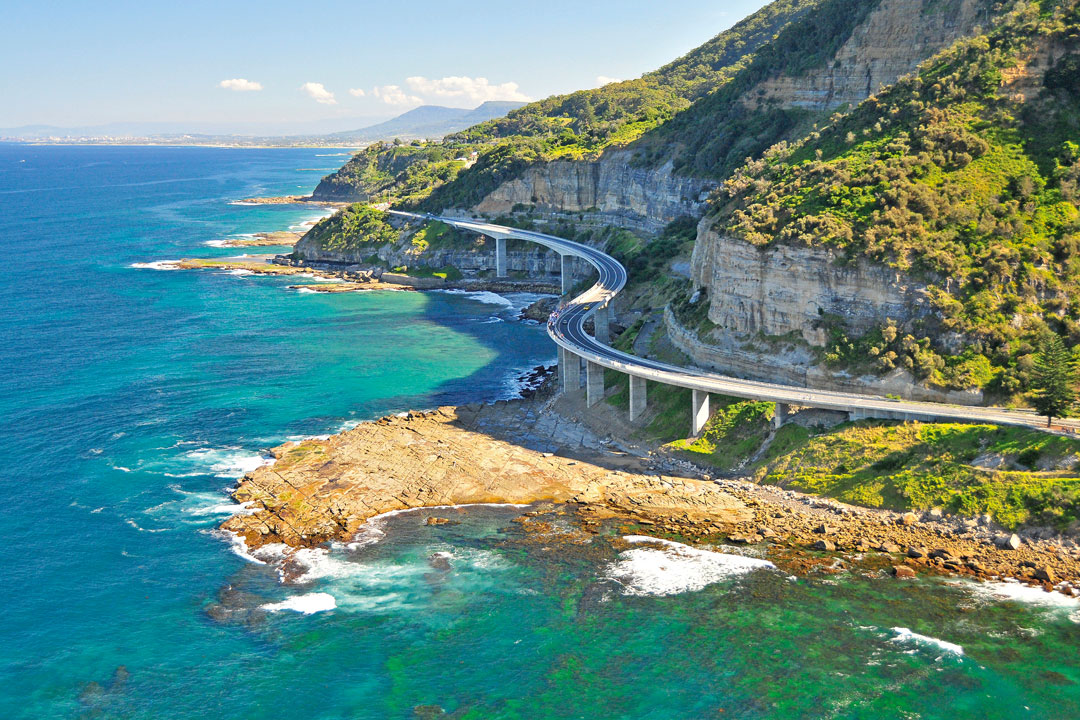 Visitors to the Kiama region of NSW are spoilt for choice with a full menu of outdoor activities and indoor indulgences.
Photography Destination Kiama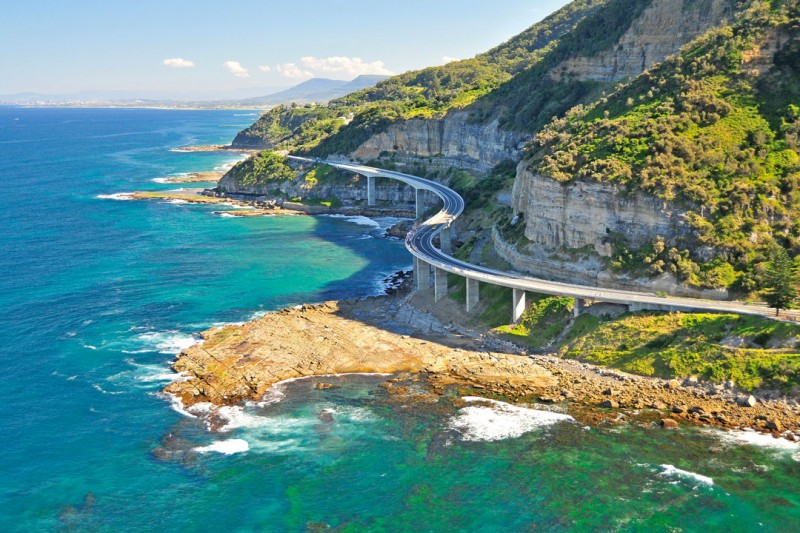 Even before the first passenger trains rolled into town in the 1880s, this spangled strip of the windjammer coast has been a lot of a show-off. The Kiama region, Minnamurra, Bombo, Jamberoo, Kiama, Gerringong and Gerroa, call it what you will — destination? magnet? — where fresh mountain air meets the salt-smacked Tasman Sea, has always flashed its abundance of natural riches.
Fresh could be its second name: the freshness of its land and seascapes brought the plein-air artists on those first trains; its fresh ocean, dairy and agricultural produce, plus the fresh discoveries of its enticing hinterland, attracted adventurers; and refugees from smoky Sydney keenly inhaled its fresh mood and relaxed atmosphere to become the first European tourists. The highway speeds today's visitors to Kiama but perhaps a better induction is via the dramatic Grand Pacific Drive into the Illawarra and its wild coast, lush farmland and rugged escarpment bathed by light as pastel as the wonderland it illuminates.
Artists, understandably, love it. Lloyd Rees, planting his easel at Gerringong in 1947, brilliantly captured some of the mood in his painting, The Road to Berry. And Brett Whiteley paid homage to his mentor and to the land where the green of lush fields meets the blue of one of the world's wildest seas, in his work called Lloyd Rees, The Road to Berry in 1985.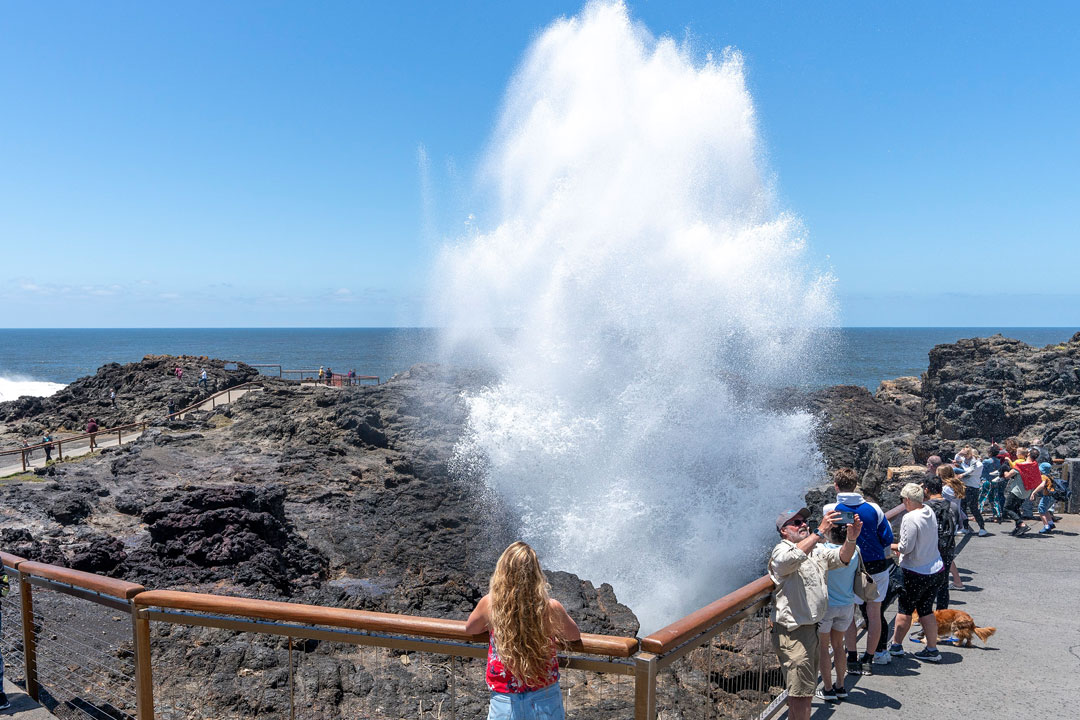 So close (about 90 minutes' drive) and yet so far from Sydney, this magical enclave elicits gushes as unexpected as Kiama's famous Blowhole. George Bass sailed alongside the blowhole in December 1797, witness to what Indigenous Australians for generations earlier called the place "where the sea makes a noise". Traditional stories speak of the Dharawal people, first to come to the Illawarra, who brought with them the cabbage tree palm samples which are still to be seen throughout the Kiama area. Nomadic Wadi Wadi tribes had regularly passed through this bushy area on trails, which often later became roads, to today's Shellharbour and Botany Bay. One of their camps was near Jamberoo, a name which means "track". Gerringong and Bombo were early sites of the great Australian mining industry. They were famous sources of ochre, the deep orange clay used for ritual ceremonies.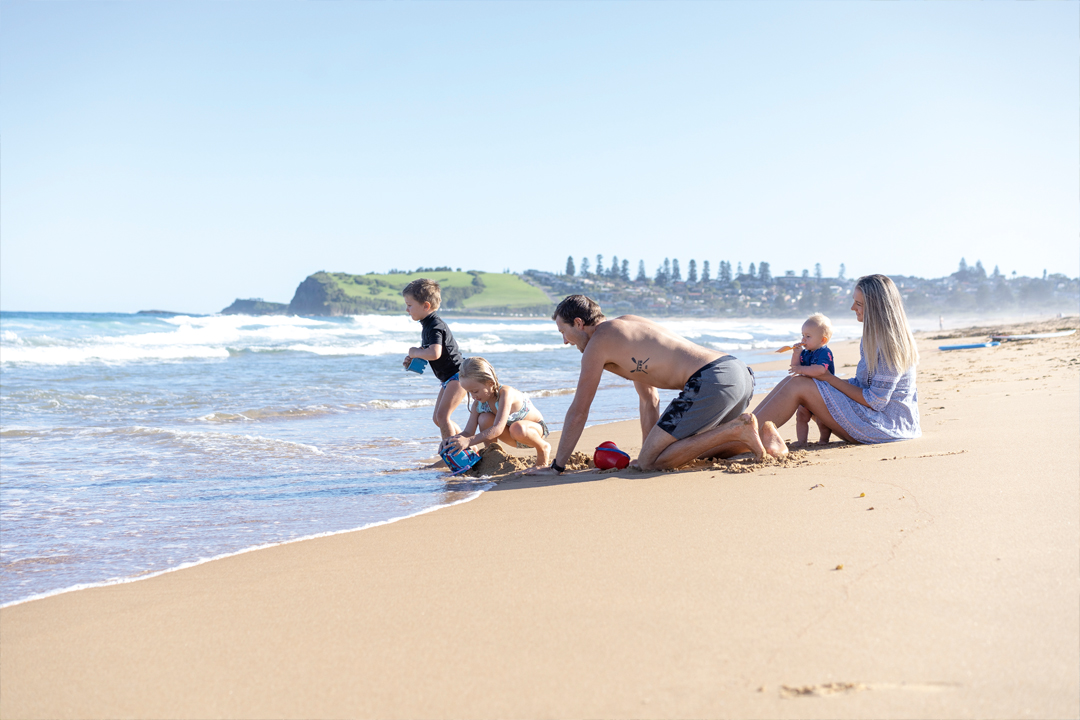 Today the coast is sought out for the modern Australian rituals, swimming, surfing, fish and chips, sunbathing, and the hinterland for its rugged beauty and, increasingly, its wines and marvellous agricultural produce available at local farmers' markets and elsewhere. The blowholes are legendary but there are also unspoilt beaches, lush rolling hills, world-class waves, ancient rainforests, picturesque towns and vibrant villages. Hundreds of ocean-fed handmade rock pools stud the NSW coastline. Among the most alluring must be Ourie Pool, chiselled into the rock shelf at the southern end of Werri Beach in the classic Aussie beach town of Gerringong. Toast your arrival in the region with a sip or two at Crooked River Wines or the nearby Roselea Vineyard. Or perhaps a Hazy Pale Ale or Cloudy Apple Cider at Stoic Brewing.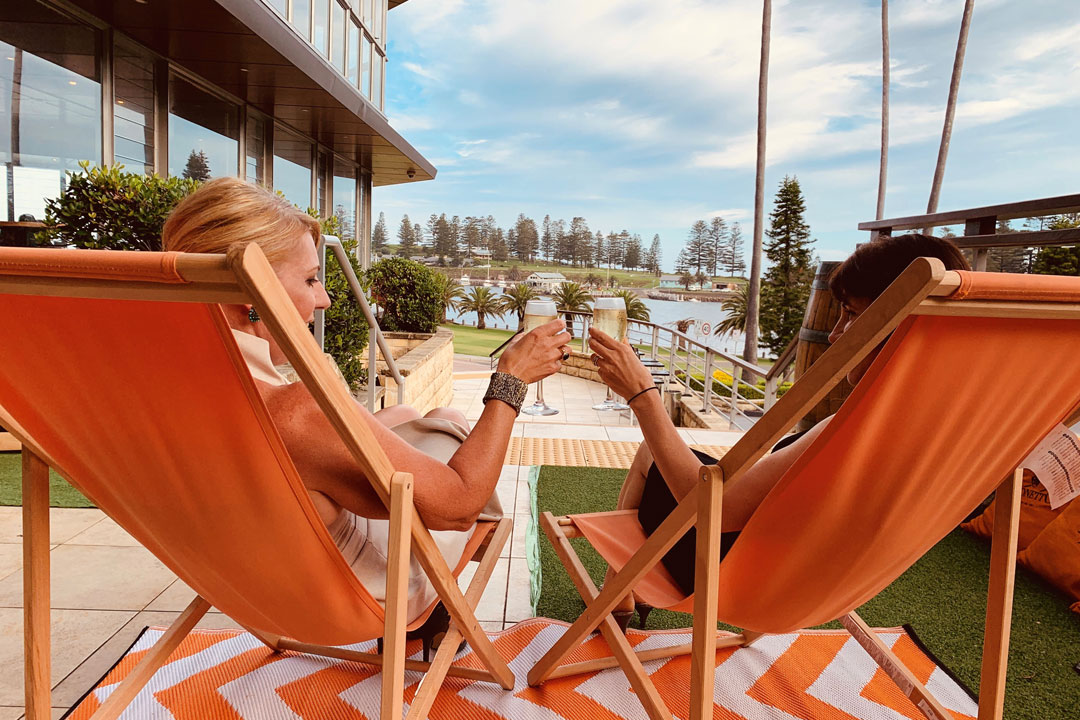 The long sweep of Seven Mile Beach symbolises the region's renowned natural beauty. The rhythmic hum of the breaking waves is backed by sand dunes and vibrant forest. The benign beach is great for swimming and surfing for all levels and ages. And (pssst!), more experienced surfers should check Black Point, at the headland in Gerroa, with its left-hand reef break. There are waves aplenty, too, along Bombo beach, one of the region's most popular spots.
Kiama is an unforgettable experience itself. Its relaxing coastal vibe has an instant effect, perhaps because of that reassuring wink from the iconic lighthouse, or the sensual whoosh from one of the world's biggest blowholes. It's almost an obligatory tradition to picnic in the park but, as in the rest of the region, there's no shortage of boutique stores, cafes and restaurants. Kiama has a perfect mix to suit every kind of getaway, from social gathering and family adventure to chilled hideaway escape, or romantic rendezvous. There are accommodation options from cheap-and-cheerful to luxury. Don't forget though, morning after, to take a stroll, beverage in hand of course, along Black Beach, past the lighthouse, out to the dramatic Bombo headland.
The Minnamurra River marks Kiama's northern border. A safe swimming spot popular with kayakers, and paddle boarders, it's also the northern entry of the Kiama Coast Walk which stretches almost 20km to Werri Beach. The views from a nearby grassy headland sweep over the Minnamurra township and Kiama's namesake golf course, nestled in the bow curve of the river. This first section of the walk includes some of the most dramatic and varied coastline with great opportunities for whale watching.
A well-known road trip west from Kiama takes visitors to Jamberoo and Kangaroo Valley via the Minnamurra Rainforest. It's like a Jurassic landscape where waterfalls tumble into a lush tangle of subtropical forest and vines. Wallabies and elusive platypuses live here alongside bowerbirds and king parrots. Places to stay amid this patchwork of green range from B&Bs to resorts and camping. For yet another a memorable experience, for example, check in to the lovingly restored heritage home Terragong 1858. AC.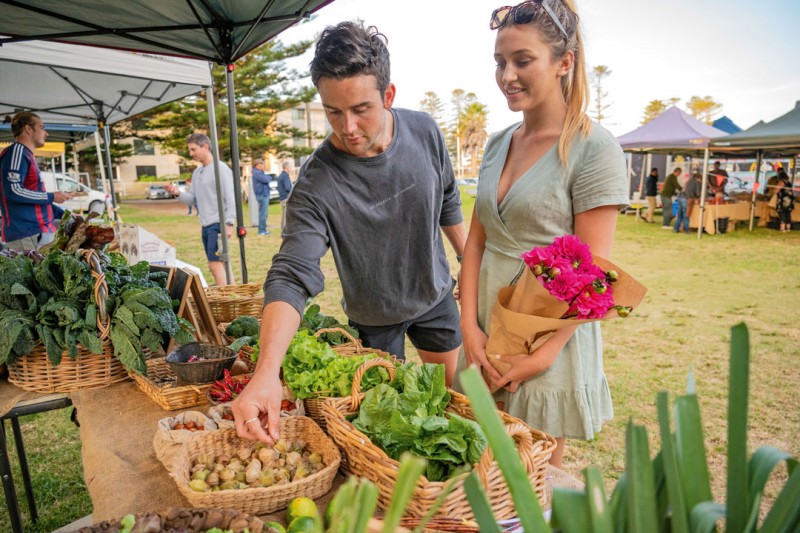 Inside Information
For general information visit kiama.com.au
Dovecote, Gerringong
The Pause, Gerringong
Kelly Cottage, Jerrara
The Sebel Harbourside, Kiama
The Shed, Gerroa
Terragong 1858, Jamberoo
Dandelion & Mallow, Gerringong
Buena Vista Farm, Kiama
Kiama Farmers' Market, Kiama
Minnamurra Rainforest Centre, Jamberoo
Barren Grounds Nature Reserve, Jamberoo
The Blowhole, Kiama
Blue Swimmer at Seahaven, Gerroa
Otis Deli, Kiama
Diggies, Kiama
The Hill Bar & Kitchen, Gerringong
Little Earth Cafe, Kiama
Crooked River Wines, Gerringong
Stoic Brewing, Gerringong
Coolangatta Estate Winery, Coolangatta
Gather by the Hill, Gerringong
Roselea Vineyard, Gerringong