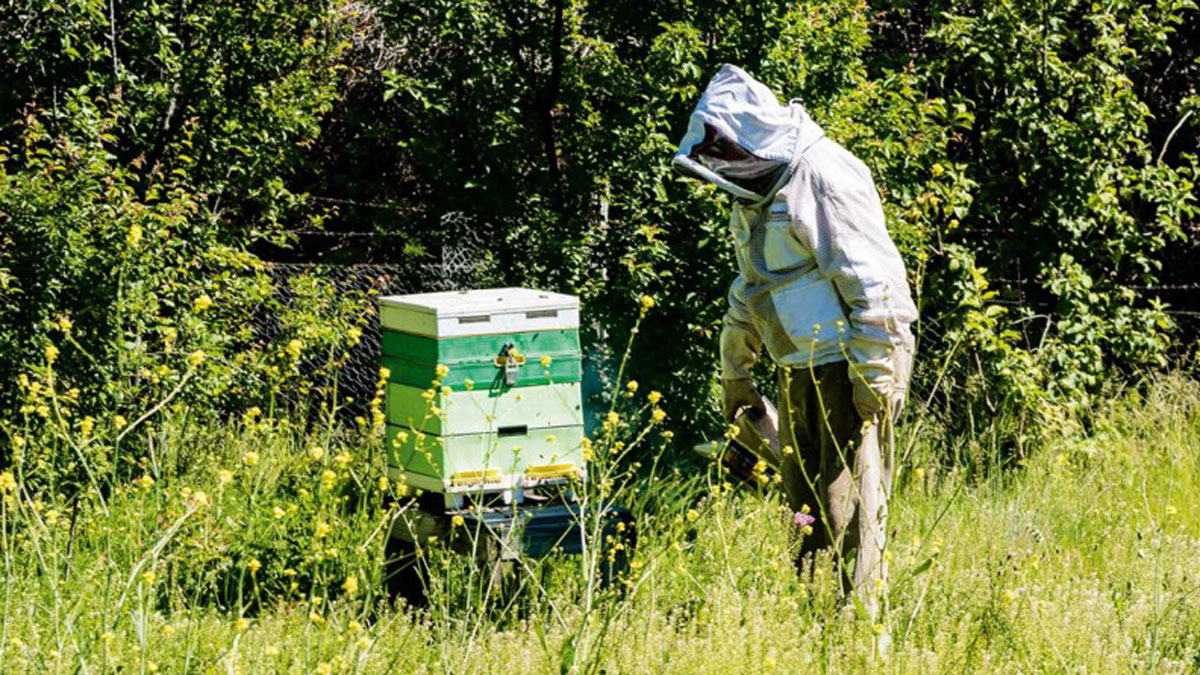 Sue and Jim Jardine may have inherited a grand garden, but they've devoted more than five decades to turning it into a stunning showpiece. 
By Kirsty McKenzie, photography Ken Brass 
The name Jardine is synonymous with European settlement and history on the rolling plains of the Monaro high country of southern NSW. The sturdy Scottish pastoralist, William Jardine, first arrived in the colony in 1841 and, by 1846, he had established himself at Curry Flat near Nimmitabel. The current custodians of this prime grazing property are Will and Caroline Jardine, and their children, Jack and Isabelle, represent the seventh generation of Jardines to have lived there.
Will and Caroline, who also run the Nimmitabel Bakery, which produces pies that are legend among travellers heading to the coast or the ski fields of Kosciuszko NationalPark, live in the homestead, while Will's parents, Sue and Jim, live in a nearby house, which was built when they semi-retired and handed over management of the station tothe next generation. The old homestead, with its encircling verandahs and broad bay windows, was designed in 1898 by Monaro architect G. D. Cochrane, who also designed the now much-altered residence at Hazeldean, near Cooma (featured in Australian Country 24.2). The Curry Flat homestead has been lovingly preserved by generations of Jardines, while the garden that surrounds it has been much extended and altered through the years.
Fortunately for the present custodians, having Sue and Jim living so close by means they can continue their life's work on the grounds, which began when they were married 53 years ago.
"Of course there was always a garden here," Jim explains. "My mother mostly relied on a gardener to do the bulk of the work. In 1954, my parents commissioned Claude Crowe of Berrima Bridge Nurseries to complete a redesign, which featured several rooms including a reflecting pond and a rose garden with a sundial at its centre, which replaced the vegie garden. Claude also removed asphalt paths and rose-covered archways and added a formal gravel entrance driveway that remains to the present day. Jim and Sue have continued expanding the garden, although Jim says the lion's share of the work has fallen to Sue. "I'm johnny-come-lately to gardening," he says. "I've been too busy chasing cows and sheep for most of my life to spend much time on the garden. But in the past few years, I've become more involved and, I must say, I'm finding it a good alternative to playing golf and bridge all day."
On Australian Country's visit, Jim is dressed in full personal protective equipment tending the hives that keep the extended Jardine family and their friends in Curry Flat honey. He's also hands-on in the kitchen garden that Will constructed between the two homes in 2013. Heat-bank walls made of core-filled Besser blocks outline the structure and a timber frame supports movable climbing screens. Clear plastic blinds create a glasshouse effect during the freezing Monaro winters. A proper glasshouse added more recently extends the growing season and allows lime, lemon and grapefruit trees to thrive, while the rest of the garden provides more fresh fruit, vegetables and herbs than the two households can ever hope to consume. A population of hens also makes its contribution to the Jardine larder.
Sue and Jim have also added substantially to the grounds through the decades. As each of their three children turned 21, they planted 21 trees and mature eucalypts, silver birch and juniper now provide shade and shelter in the park-like expanse. They've also created a lake that fills in a good season and many sculptures made by Will and Bega sculptor Richard Moffatt, add interest to the vast space.
"The seasons are fabulous here," Sue says. "Bulbs are beautiful in spring as is the blossom. Autumn colour is similarly spectacular and, in winter, everything is bare with a beauty of its own."
One of Sue's major projects has been the construction of a drystone wall from basalt rocks harvested from the paddock. "I had lots of assistance from John Cummings who worked here for many years and was a great friend," Sue says. "We started at the garage and just kept going. After we'd done about 50 metres, we marched on and after about five months, we had built about 200m lining the entry road. It turned out to be a lot of fun choosing the right rocks and seeing them marry together."
While the garden will always be evolving, Sue admits she has scaled back in recent years, to allow her and Jim to take time away from the property to visit family and escape the depths of winter in Queensland. "I do hope that someone steps in to take over when we're no longer able," she says.  "It is a beautiful space and it would be lovely to see someone continue the tradition."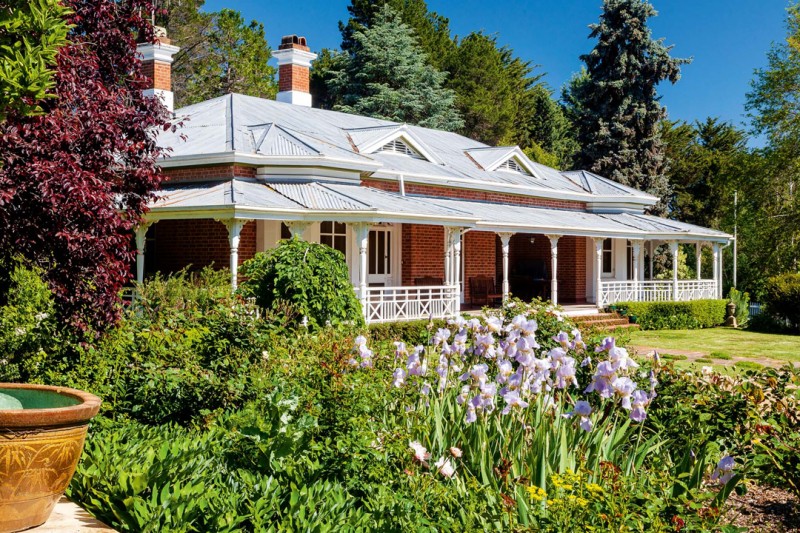 During spring and autumn, Curry Flat, along with two other splendid Monaro gardens, Hazeldean and Shirley, are open for self-drive tours. The entry cost of $240 per person includes morning and afternoon teas and lunch. Open days for this spring are October 4, 21 and 27 and November 8, 18 and 24.
For more information or to arrange a private group tour, visit privategardensofmonaro.com.au.