It's the ultimate cross-cultural marriage. Immaculately manicured hedges, koi-filled lakes, blossoming cherry trees and even a bonshō (temple) bell place the visitor firmly in a traditional kaiyū shiki (Japanese strolling) garden. Then the Aussie accent cuts across with towering eucalypts framing the tranquil five-hectare space, while in the nearby reserve on Bellevue Hill, kangaroos, wallabies and emus are common sights.
Even harder to understand is how such a serene landscape has is its roots in one of Australia's bloodiest wartime events. In the early hours of a clear, moonlit night in August 1944, the largest prisoner-of-war (POW) breakout in modern military history occurred in what was then the sleepy country town of Cowra in central-western NSW. More than 1000 Japanese prisoners in a compound on the outskirts of town launched a mass attack on their guards, Australian soldiers of the 22nd Garrison. They'd been advised that some of their number were being moved to another facility at Hay, so the POWs decided that the only way out was by dying in battle. Armed with crude weapons such as knives and improvised clubs, four groups each of approximately 300 Japanese threw themselves onto barbed-wire fences and into the firing line of Vickers machine guns. Protected only by baseball mitts, blankets and coats and using their comrades as a human bridge to cross the tangled barbed wire, approximately 350 Japanese clawed their way to freedom. All the escapees were captured throughout the following week but, during the outbreak, 108 POWs were wounded and 234 Japanese died along with four Australian soldiers.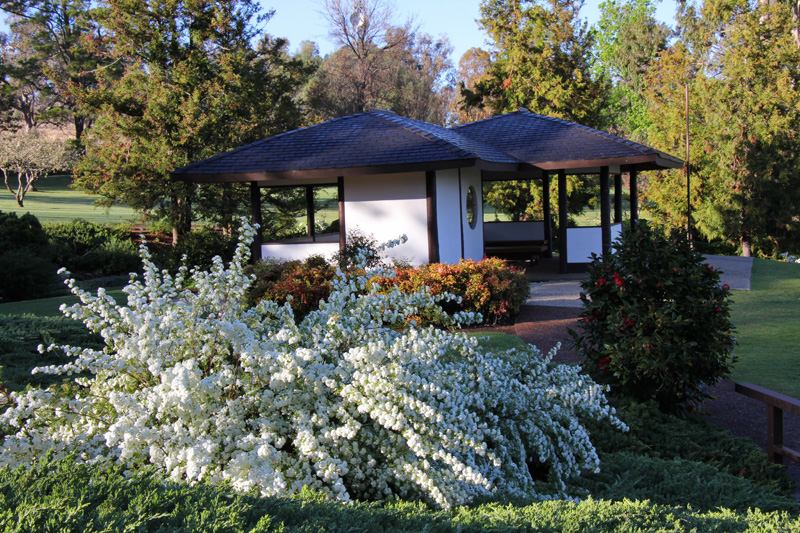 Visitors to the town with its population of around 12,000 can learn more about this sorry chapter with a trip to the POW Theatre with its hologram depiction of the event and its impact on the largely farming community. However, if there is a silver lining to the story, it's at the Japanese garden, which these days attracts more than 41,000 visitors a year. By the 1960s, sufficient time had elapsed for Cowra's returned servicemen, who tended the POW graves, to consider reconciliation for this violent past. The bodies of all Japanese people who died in Australia during the war were moved to the Japanese cemetery in Cowra to lie with their countrymen who had died during the breakout. The land was ceded to Japan in 1963, creating the only Japanese war cemetery outside Japan. Talk also began about a memorial Japanese garden, which was finally realised in 1979 when the bushland site designed by renowned Japanese landscape architect Ken Nakajima was opened in 1979. An expanded section opened in 1986.
The garden is designed as a microcosm of Japan, with its hill representing Mount Fuji, streams and ponds for the lakes and rivers, an open-air teahouse, tatami room, bonsai display and cultural centre. Yet the challenges of maintaining this outpost of the land of the rising sun in the land of droughts and flooding plains is an everyday reality for head gardener Matt Rush. Cowra experiences weather extremes with winter lows of minus five contrasted with summer highs in the 40s. Water management and recycling are challenges and Matt admits that his job is often carried out with a moisture probe in hand. "The garden designers worked with the horticulture department at ANU [Australian National University] in Canberra to devise a plant selection that was suitable for our climate with its 50-degree range," he explains. "They used quinces in some areas instead of azaleas, because there were many heat-tolerant varieties around at the time. Other plants, such as native rosemary, had to be substituted, but the visual effect is true to the Japanese model."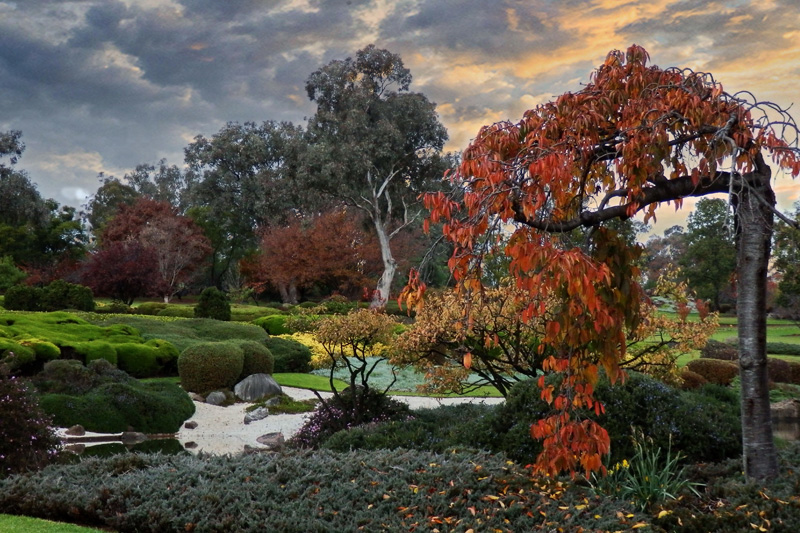 The decision to keep the eucalypts to give the garden shelter and instant age was both a blessing and a curse as Matt says they are moisture thieves. "In Japanese gardens, the lawns run to the bases of the trees and, because we water the lawns to keep them immaculate, the eucalypts can end up competing with the grass. When the trees get too much water, there can be issues with limbs falling, so we have to keep a close eye on them. Leaf litter is another challenge as we have to keep everything swept."
Matt adds that in 2011, he was fortunate to travel to Japan for a work-related garden tour and remains hopeful that they will one day set up a work exchange for Japanese and Australian gardeners. This year, Cowra is celebrating the 50th year of the Seikei school exchange program, which means an Australian student spends a year in Japan one year and in the next, a Japanese student comes to Cowra on exchange.
"This is a big year for anniversaries as we will be commemorating the 75th anniversary of the breakout and the 40th anniversary of the opening of the gardens," he says. "There will be a big celebration in spring to coincide with the Sakura Matsuri (cherry blossom) Festival."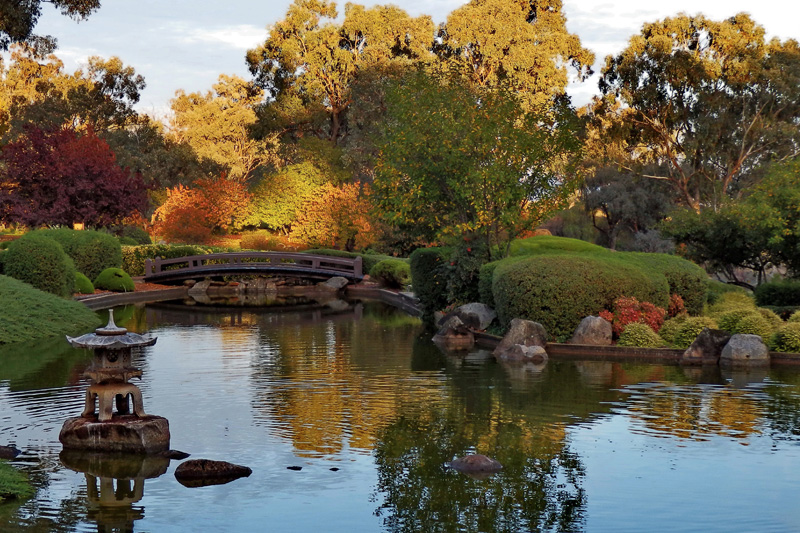 Spectacular though the spring display is, Matt says autumn is his favourite time of year; when the garden settles down, constant watering is less of an imperative, and it's time to get down to pruning and maintainance. Gardener Garry Lynch, whose beautiful photographs grace these pages, agrees and adds that the changing colours against the clear skies are a delight. His preferred time of day for capturing shots is early morning. "I start work at 6.20am, so that's when I get the best pictures," he says.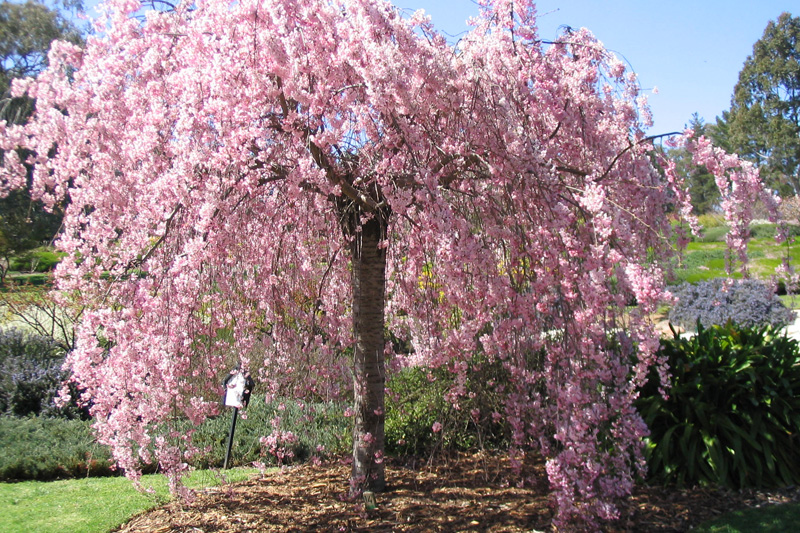 "As the sun rises over the lookout, the lakes come to life. It's also pretty amazing in winter when there's fog rising off the water."
Garry adds that many young Japanese visitors would have no knowledge of the breakout story before they come to the garden. "That all happened such a long time ago," he says. "It's a place of reconciliation rather than a war memorial. And it's a mark of what a beautiful place it is that Ken Nakajima declared it his favourite garden and chose to have his ashes scattered around the boulders at the top. While I have yet to visit his gardens in Japan, I can understand his choice. It's hard to imagine there are more peaceful places on earth."
The complete story was originally published in Australian Country issue 22.1. Click here to subscribe to our magazine
Words Kirsty McKenzie
Photography Gary Lynch