Deb and Scott McKay's Adelaide home is the colourful culmination of 25 years' travelling and collecting.
They say home is where the heart is. After decades of living and working all over the UK, Europe, the US and Asia, not to mention in four Australian cities, Deb and Scott McKay realised their hearts were in Adelaide.
Deb and Scott grew up, if not as best friends, in each other's orbit. Scott's family lived in the remote Gawler Ranges at the top of the Eyre Peninsula and he came to live with his grandmother in Adelaide as a nine-year-old so he could go to school.
Deb attended the same primary school and their families both holidayed at Robe on the Limestone Coast. "We were reacquainted in high school when I was invited by girlfriends to a boarders' social," Deb explains. "But it wasn't until after uni that we actually got together as a couple."
While Scott studied accountancy, Deb trained as a physical education teacher with a major in economics. "But I never taught a day," she recalls. "Instead I was lucky enough to get a job with [Adelaide department store] John Martin's as a fashion buyer. It was a wonderful job as I travelled several times a year to all the fashion shows in Europe, the UK and the US and then came home through Hong Kong, China or Taipei, where the garments were manufactured."
They moved first to Brisbane, then Newcastle and Sydney. Along the way, Harriet was born in 1995 and Molly in 1997. Deb's design instincts were never far from the surface, and the weekend journeys of discovery continued.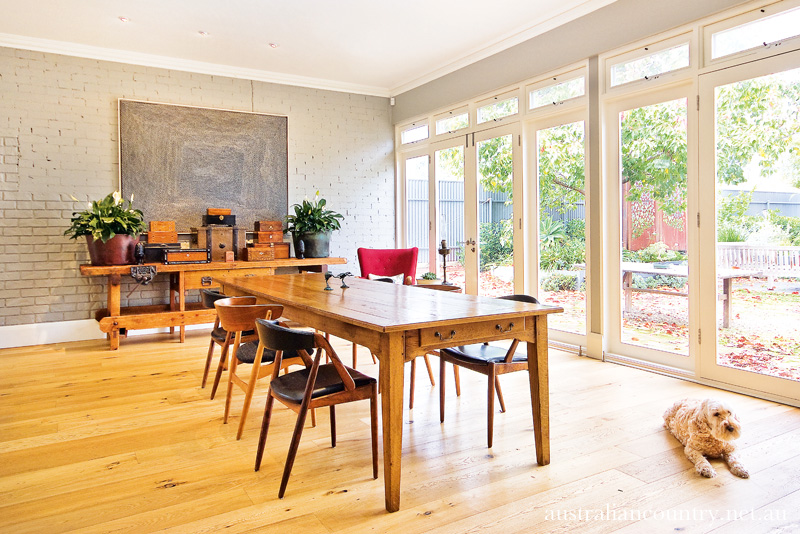 "Scott thinks nothing of driving four hours to visit a gallery or a junk shop," Deb says. "I think we both love the thrill of the chase. I've always loved gardening, sewing and decorating, so I was never idle. My mother was born in the '30s and she grew up in a time when you made your own clothes, knitted and repaired things rather than throw them away, so I guess I inherited that from her. I love repurposing objects and I can always see the potential in utilitarian things that might have outlived their first purpose in life. I look at an old copper for example and see it as a planter."
By pure coincidence the McKays ended up buying a house in a street where some old friends from Adelaide also lived. "We were sitting around after dinner one night," Deb says. "Someone asked what we were doing during the summer holidays, and I said 'going home to Adelaide'.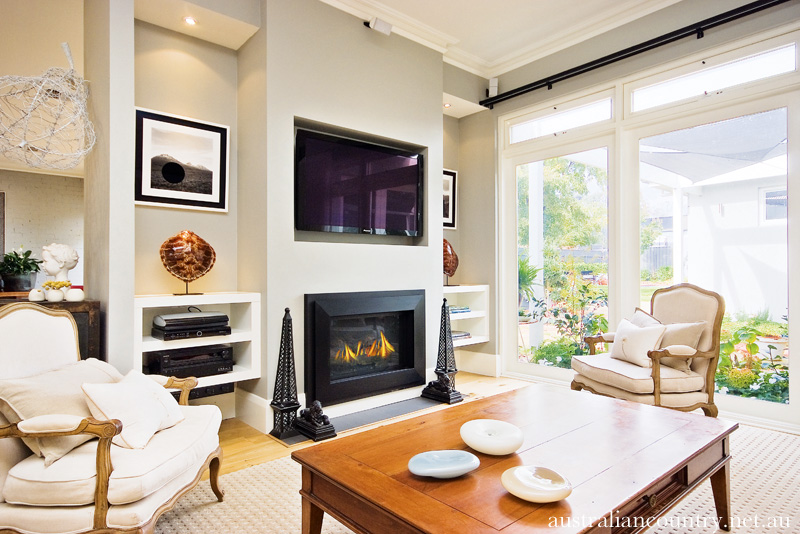 In that moment I think we both realised that Adelaide was indeed home, so we put our house on the market and moved back. My mother and Scott's parents aren't getting any younger and it just seemed right to be able to spend more time with them."
Roll forward a decade and Deb says they are very happily ensconced back in Adelaide. With their second renovation under their belt and their youngest finishing high school, she adds that they feel more settled than they have in decades.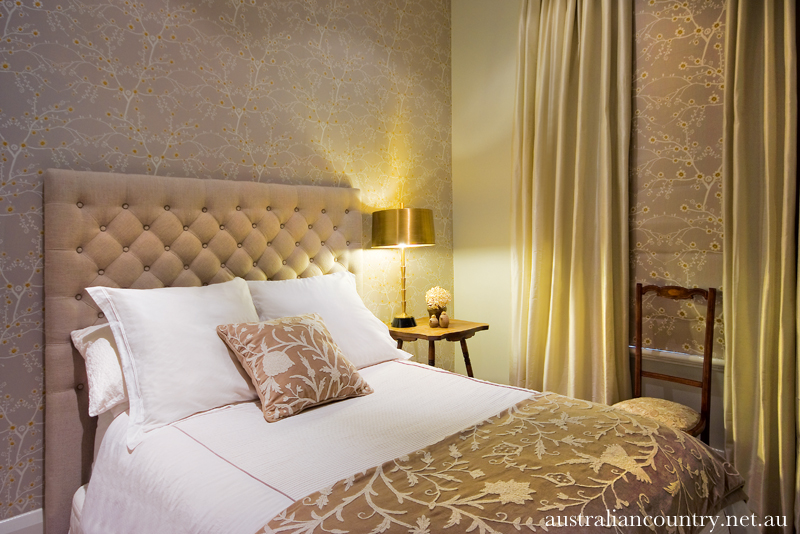 Their current home in inner suburban Adelaide is both close to the city and the freeway that expedites those weekend hunting and gathering expeditions in the country. When they initially bought their current home they thought they might demolish and build new, but Deb's repurposing instincts kicked into action and they ended up renovating.
As she reflects on their peripatetic journey, Deb adds that she wouldn't change a single thing. "We've had a ball everywhere we've been," she says.
The complete story was originally published in Australian Country issue 19.1. Click here to subscribe to our magazine.
Click here for more homes & interiors stories.
Words Kirsty McKenzie
Photography Ross Williams
Styling Bronte Camilleri