There's a picture on the wall at the coastal home Helen Matthews shares with her husband, Bruce, that speaks volumes about Helen and her fascination for all things French. It's a streetscape from the town of Chavigny, where Helen's longtime friend, Jo McIntosh is restoring an apartment and where Helen visits as often as she can.
"Ironically the first time I visited France was for three days in Paris in 2004," Helen recalls. "I didn't go back until 2014 and then I went again the following year. In the process, I have developed a love of the rustic French style and gradually it's taken over my home."
Helen adds that she has been greatly influenced by Jo, an expat Kiwi who moved to Western Australia in 2000 and whom she met when Jo was working as a boarding house supervisor at Bunbury's Cathedral Grammar School, where Bruce was the principal. "Jo has French ancestry and she established a shop called Rustic French Living in a small church in Boyanup," Helen explains. "She has an amazing eye for decorating and has inspired me in lots of ways. Now she divides her time between New Zealand, Perth and France, where I hope I get to see the place she is restoring in France before too long."
The Matthews, who were originally from Perth, moved to Bunbury in 1998 for Bruce's work. They bought their Falcon Bay property, which overlooks the 500-metre stretch of beach an hour south of Perth in the mid-2000s. Gradually, Helen has been adding a French accent ever since.
"I'm a French country fan," she explains. "You won't see any Eiffel Towers or Audrey Hepburn prints in my home. I'm more into the provincial look, so I like painted finishes and slightly shabby effects. Having said that, both Bruce and I are tidy freaks. I'd much rather rearrange things than dust. It's lovely when our grandchildren visit, but I must admit, it takes me weeks to get everything back in place after they've gone."
Helen prefers a neutral palette and lets artefacts and decorator items colour in the details. "I learned a lot from the workshops Jo used to hold at the back of her shop," she says. "I love grouping jars or knick-knacks and family heirlooms together to tell a story."
Pride of place goes to a lampshade gifted to Helen and a collection of her mother's memorabilia on a mantelpiece. ''Of course I'm always on the lookout for other items to add to the story,'' she says. ''It's quite remarkable to think that I might never have gone down this path if I hadn't met Jo. It turns out I have some French ancestry myself, so perhaps it was meant to be."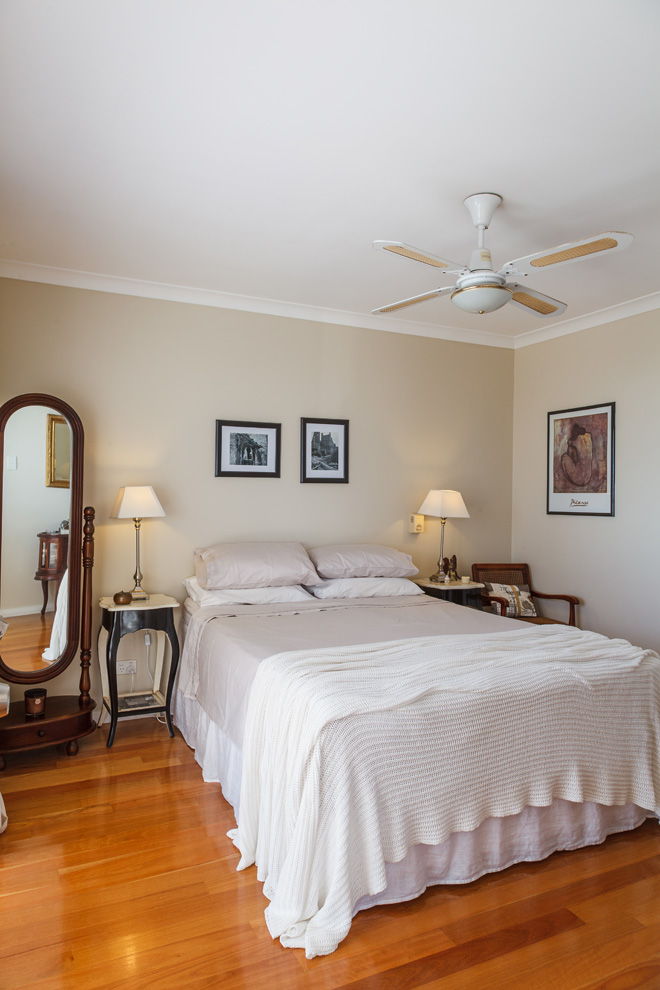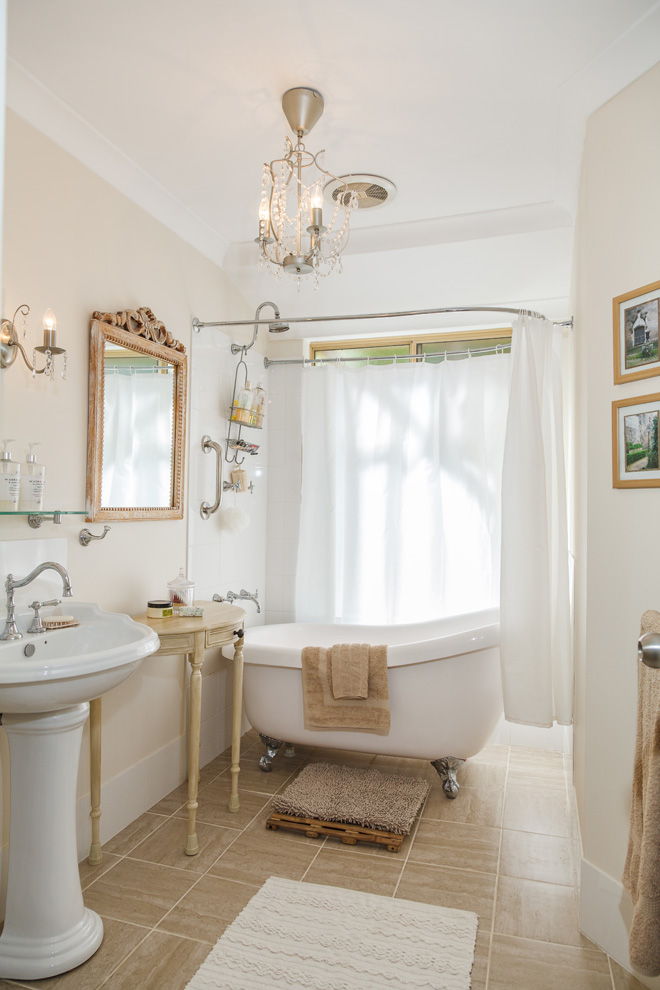 style="display:inline-block;width:728px;height:90px"
data-ad-client="ca-pub-8496100294517982″
data-ad-slot="2200753907″>

The complete story was originally published in Australian Country issue 21.2. Click here to subscribe to our magazine
Words Kirsty McKenzie
Photography Ken Brass