There's no such thing as land that can't be cultivated, according to Jane Phillips … there are merely challenges awaiting a determined gardener. Living the best of both worlds, Jane has spent most of her adult life putting this theory to the test and the gardens at the home and holiday cottage she shares with partner Dave Sherriff on South Australia's Yorke Peninsula are testament to her vision and perseverance.
Jane grew up in the Clare Valley as part of the celebrated Ashby pastoral family, founders of both North Ashrose Merino and Bundaleer Shorthorn studs. The landmark bluestone homesteads of her home country usually came with equally impressive gardens, so she says a green thumb was part of her DNA.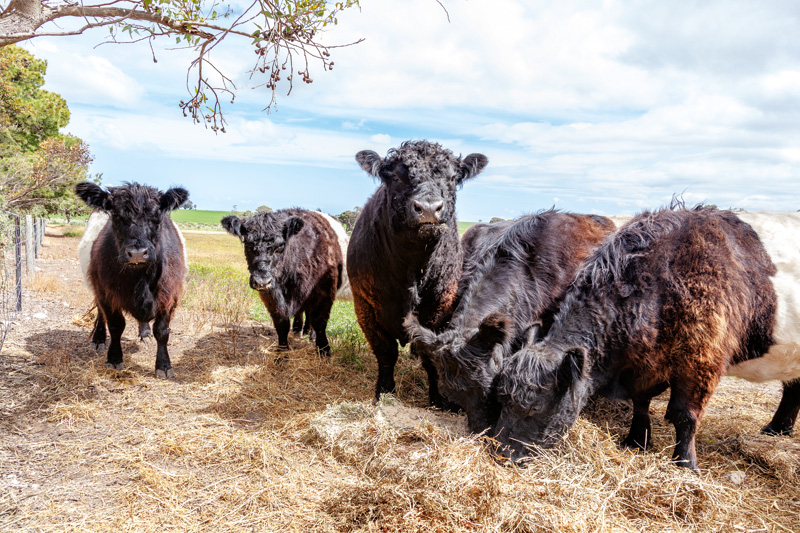 By her own account, she was sent to Adelaide's prestigious Methodist Ladies' College "where they failed to make a lady out of me" and ended up jillarooing first at Dubbo in NSW, then Poolamacca station near Broken Hill, where pioneering pastoralist Sidney Kidman had worked as a stockman in the 1870s.
The urge to put a green buffer around the homestead was never far from the surface and Jane cut her horticultural teeth in the unforgiving Barrier Ranges landscape. She met and married her former husband at Poolamacca, which they eventually took over and transformed into a bed and breakfast for 4WD visitors to the remote station. Following the end of the marriage, Jane returned to South Australia, where she met Dave, who was a born and bred at Sherrbrae in the Bublacowie district of the benchmark barley-growing and prime sheep and cattle grazing country of the southern Yorke Peninsula.
"My parents moved into what was basically a worker's cottage in the middle of a paddock when they married at the end of WWII," Dave explains. "As is the manner of country homes, they extended that cottage as our family grew and then when I moved in with my then wife, we also made alterations adding a verandah on three sides and enclosing one as a sleep-out."
The garden, however, remained "nothing to write home about" until Jane arrived on the Yorke Peninsula in the early 2000s, found employment in aged care in Stansbury and met and teamed up with Dave. In the ensuing decade-plus, she's gradually encroached on the surrounding paddocks, building windbreaks, planting trees, creating an orchard and vegetable patch and one garden bed after another. Meanwhile, the homestead has similarly evolved as Jane's design flair has found an ally in Dave's willingness to dig holes, mow lawns and do running repairs such as installing fabulous etched-glass doors from a former bank building. These days, Dave has scaled back his farming activities and Jane, her work schedule, so the couple has freed up more time for travel and their latest project — a little seaside cottage at Sultana Point where the Yorke Peninsula heel kicks back into Gulf St Vincent.
"We were looking for a little seaside bolthole for a while," Jane says. "We didn't want anything fancy, just a little spot to escape the summer heat and chill out when family come down for fishing and surfing holidays."
In terms of a garden, the challenges began at the front door as the sand dunes came right to the entrance. Gradually, Jane took on the challenge of stabilising the sand by harvesting kelp and seaweed. "Eventually, it does hold the soil," she explains. "From there, it's just a matter of finding the right plants for the conditions. Succulents usually work well."
Internally, Jane and Dave have given the shack, which can sleep five, a light and bright makeover, giving the open kitchen a retro fit-out with bold colours and a splashback made from floor tiles coated with slate varnish. The problem of vigorous sea breezes has been resolved by creating an outdoor entertaining area in the former carport with a collapsible table made from recycled floorboards that came from the Ashby shearing shed.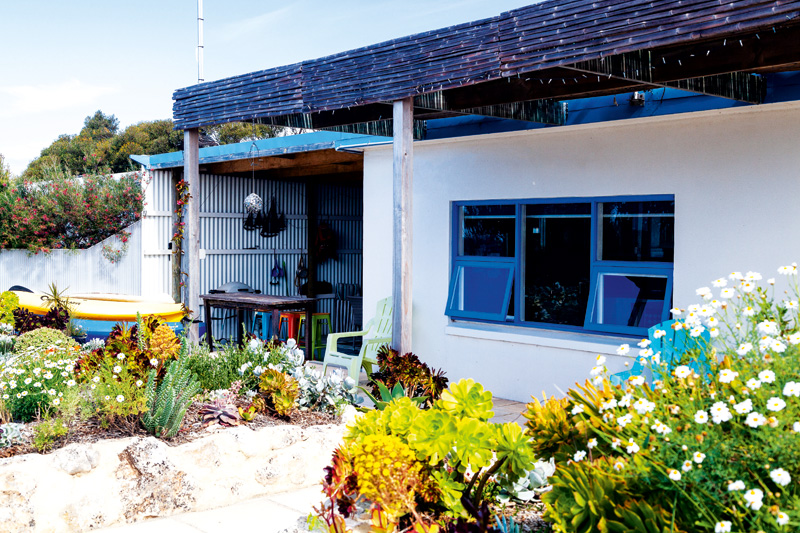 "We really consider ourselves pretty lucky as we can be at the beach within an hour of making the decision to go there," Jane says. "During summer, we don't want to venture too far from Sherrbrae as the garden needs pretty constant attention. So we can commute back and forth as watering and maintenance require.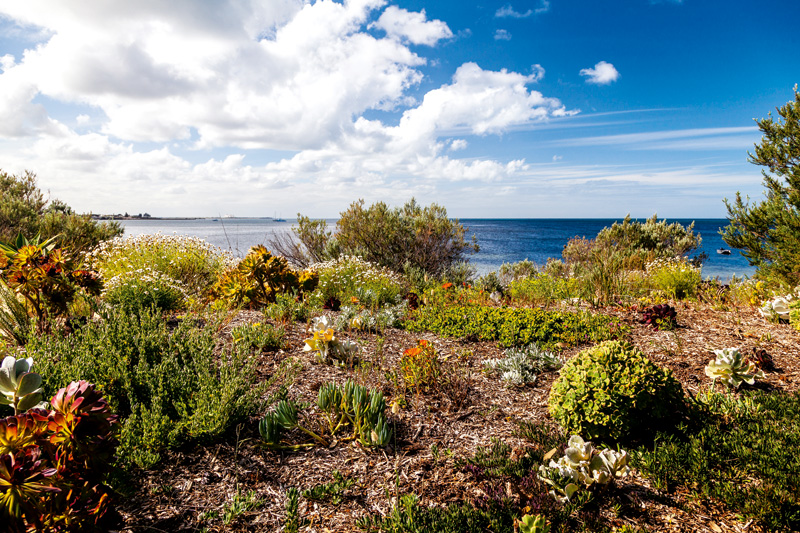 ''The remarkable thing is, we're still within day-tripping distance of Adelaide, even though it feels much further removed. We really do feel we have the best of worlds down here.''
The complete story was originally published in Australian Country issue 22.2. Click here to subscribe to our magazine
Words Kirsty McKenzie
Photography Ken Brass