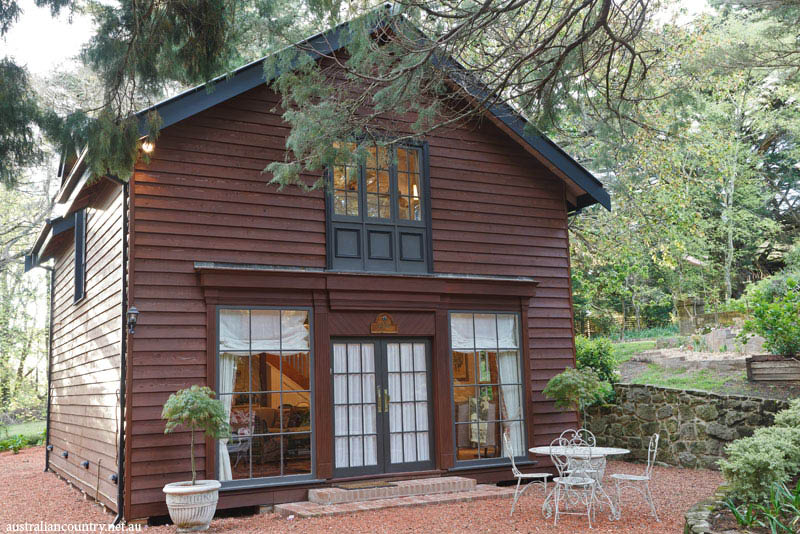 In Greek mythology Athena is the goddess of wisdom, inspiration, civilisation, female arts, crafts and skill. These are precisely the qualities Sydney periodontist Tino Mercado and his event manager partner, Craig McCallum, wanted their boutique hotel in the Blue Mountains to embody. [Athena's portfolio also included responsibility for war but Craig and Tino are quick to point out that she always preferred to settle confl ict by negotiation rather than battle, which probably also comes in handy in the hospitality industry.] Which is also how Villa Athena, a recent addition to the village of Wentworth Falls' exclusive accommodation options, came to get its name.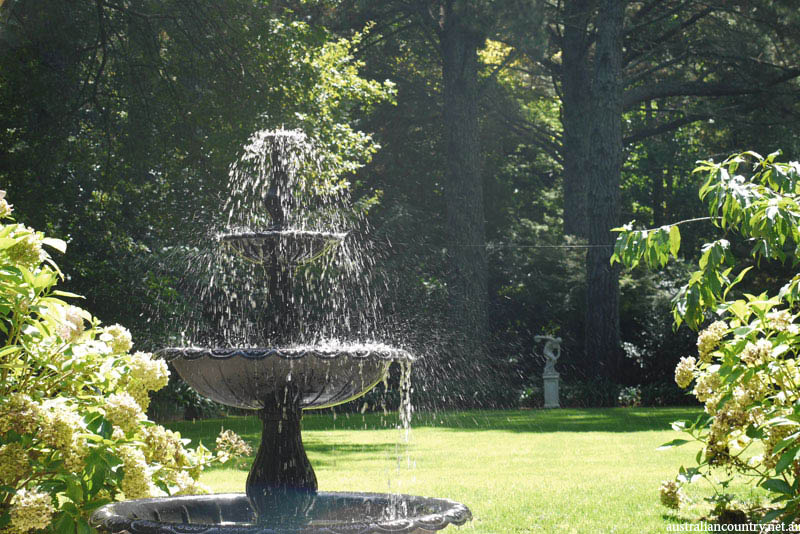 The property, literally minutes' walk from the point where Wentworth Falls plummets 187 metres into the Jamison Valley, has a long history as a hotel. It was first established in 1850 by Joseph Toll and ran until 1930 when the whole complex, excluding the dry-stone-walled cellar that now serves as Villa Athena's dining room, was destroyed by a house fire.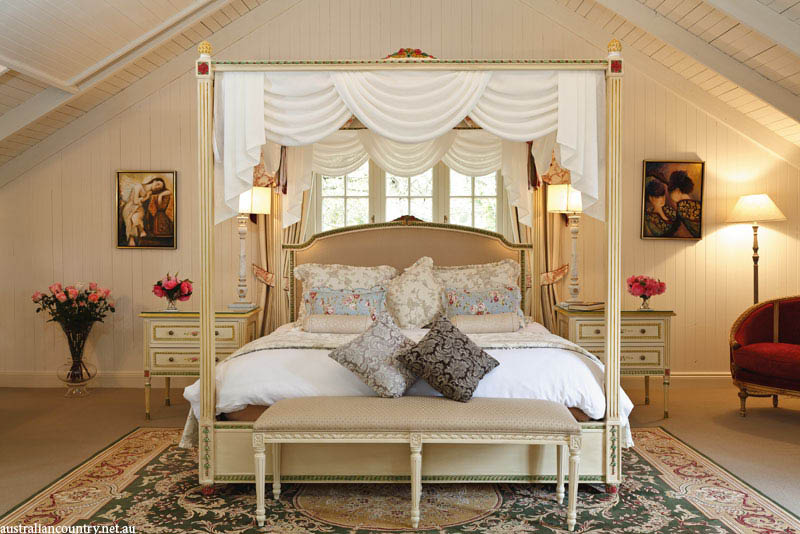 Private owners picked up the wreckage and built a two bedroom cottage on the site, which has been added to over the years to include the main dormer-windowed house, now Craig and Tino's home, a garden shed, which serves as the hotel's services building, and a twin-roomed  guest wing in the former stables. There's also uber-chic accommodation for just one pampered couple in a double-storeyed building that for almost a decade in the 1990s served as celebrated Australian artist John Olsen's studio. The neo-classical walls in the gardens, resplendent with sweeping arches that now frame sculptures of Athena, also date from Olsen's tenure and team with dry-stone walls constructed by another famed Mountains designer, landscape architect Paul Sorenson.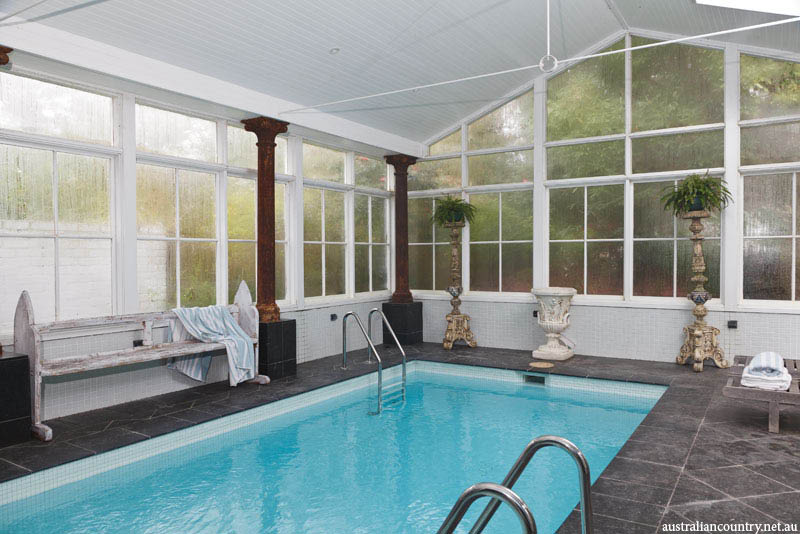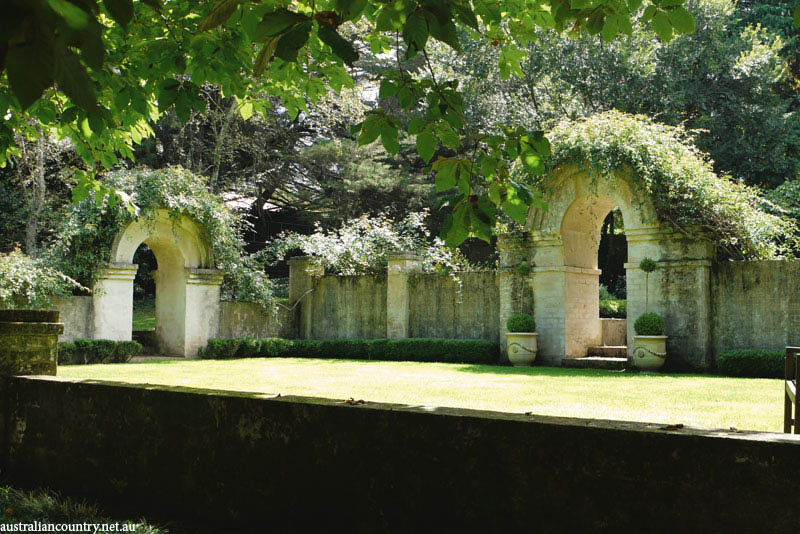 Tino came to Australia from the Philippines in 1996 to do a masters degree in periodontics and implants at Queensland University. On completing his studies in 2000, he was hired by a Sydney firm, in which he is now a partner. "My employer, who is now my business partner, lived in the Mountains," Tino recalls. "Even before I got the job, he invited me up to visit him at Glenbrook. He took me to see the Three Sisters and I was hooked. I think I decided right there and then that one day I would live in the Mountains." Meanwhile, Craig, who was born in New Zealand but came to Australia via boarding school while his father was working in Papua New Guinea, was carving a career in hospitality and events management. When they teamed up four years ago, Tino had already achieved his aim with a weekender in the Mountains.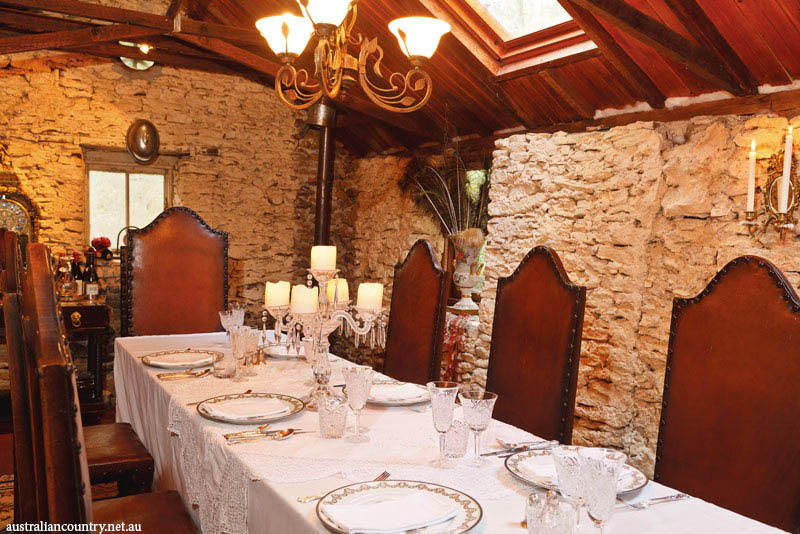 This story was originally published in Australian Country issue 15.1. To subscribe to the magazine, click here.
For more homes and interiors, click here.
Words Kirsty McKenzie
Photography Ken Brass