A new year is surging forward, but precious moments shared around the festive table at Barfield station are still fresh in the minds of those who scored an invite, bound to become happy memories to cap off a drought-ridden year many farmers would rather forget. "We have an annual Christmas party inviting all our neighbours and friends along Barfield Road," Melinee Leather, who owns Barfield with her husband, Robert, and is the resident Jill-of-all-trades, says. "Santa arrives with presents for the kids and a meal is shared under the stars on the front lawn. All our guests leave with a handmade gingerbread house, which is decorated by anyone lucky enough to be visiting on the day of their construction. We have done this wherever we have lived since our children were born. Now we are making memories for our grandchildren."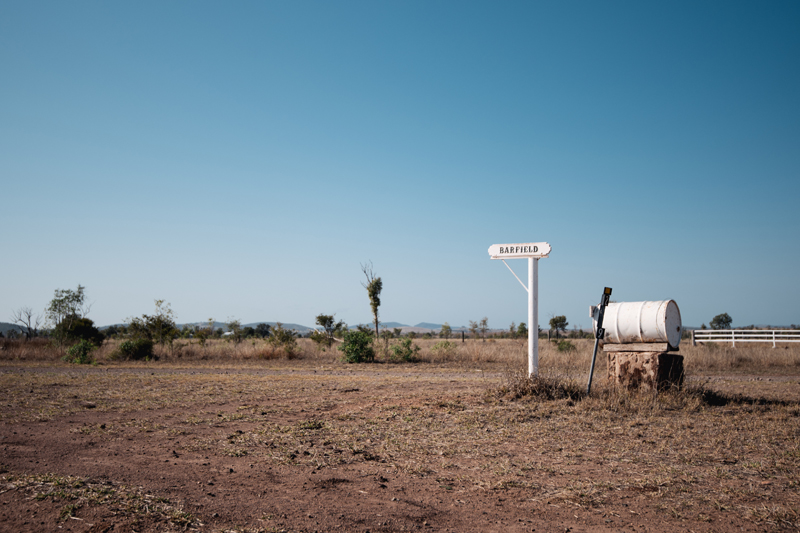 Melinee and Robert have always centred life and business around family. They purchased historic Barfield station in 2015 from the Homer family, who'd owned it since 1893 when Edward Homer purchased it for £5500. Three houses on the property are now home to three generations of Melinee and Robert's kin. "The main house where Robert and I live is called Brockley and was built for Henry and Belle Homer in 1906," Melinee says. "It was originally a square cottage with a detached kitchen. The second house is called Betwixt and is where my father, Barry, and his wife, Karen, live when they aren't travelling Australia in their caravan. And the third house is home to our daughter, Emma, and her husband, Logan, and their daughter, Isla. Logan is an intensive-care flight paramedic out of Rockhampton so travels between shifts." Son Adam and his family share their time between Barfield and the Leathers' other property, The Four Mile, 350 kilometres away in the North Burnett.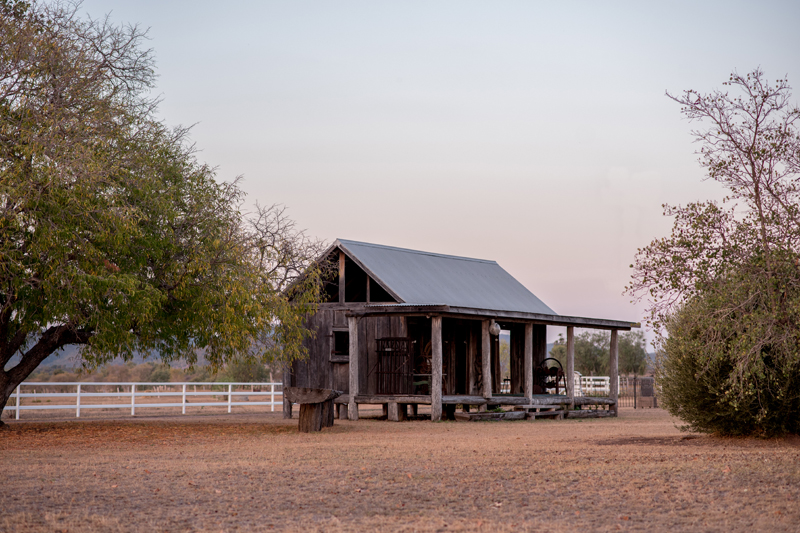 There's also a steady ebb and flow of visitors making tracks down the dusty dirt road that leads to the welcoming wide verandahs of the main homestead — neighbours for smoko in the garden, youngest daughter, Nicole, home from her busy life as a doctor in Brisbane, or beef industry tour groups keen to see what Melinee and Robert have been up to at Barfield. "Our family is passionate about naturally raised, grass-fed beef and caring for our animals and the environment," Melinee says of their innovative approach, which is focused on preparing for the future with new technologies and ideas. "We understand the importance of the consumers of beef to our business. They appreciate the reputation of our actions in producing high-quality beef in a sustainable manner." They've managed to have Barfield's 15,000 acres (6070 hectares) certified as organic in their short time on the property and have introduced pigs into the picture. "Logan and Emma manage the free-range heritage pigs on Barfield," Melinee explains. "They've started their own business called Barfield Bacon, selling free-range pork, bacon and hams."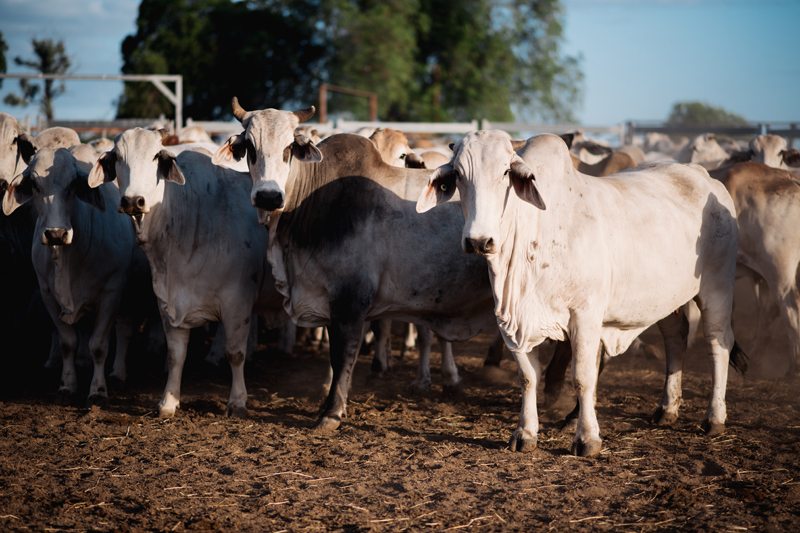 Somehow, there's still time for gardening, and Melinee's resilient green thumb hasn't been quashed by the punishing drought. "Our garden is like a sanctuary to escape the horrible droughts," she says. "Just maintaining the smallest green spot can uplift your mood when you've been out all day feeding lick and pumping water for drought-affected cattle. It keeps you positive and focused on making decisions that will help manage the drought, rather than dwelling on things you can't change and have no control over.
"We are fortunate to have a good underground water supply that allows us to water gardens and lawns close to the houses and our vegetable garden keeps us in supply of some types of fruit and vegetables year-round. The winter months are when we get our biggest bounty and the kitchen is busy either freezing, preserving or drying whatever we have an abundance of to last us through the summer months. We also love to share with our neighbours and everyone is always welcome to help themselves."
There is indeed an open-door policy at Barfield. Since the Leathers moved in, they've repaired much of the homestead and still have a long renovation to-do list. But the breezy old home is warm and welcoming — the perfect tonic amid the relentless rigours of farm life. "My husband loves to boast he's been married for 30 years and never had to buy any new furniture," Melinee says. "All our pieces have been bought second-hand or passed on by a family member, so each item shares a special story and is very precious to the family. We love a house that you can live in and not be frightened to leave your boots on when you go inside."
Melinee forages in her beloved garden for flower arrangements to dot around the homestead, adding pops of life and colour. "I have found statice, lavender and bougainvillea last well, even through the driest periods, and these, along with some silver-leaved foliage and branches from the olive trees, make great floral arrangements," Melinee, who can add gifted amateur florist to her long list of talents, says.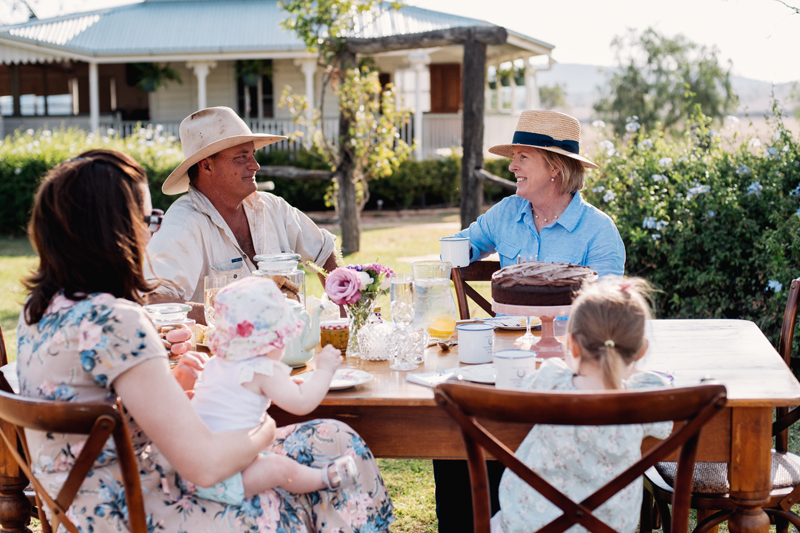 Taking over a property from a family who'd held it for generations must be a slightly daunting prospect, but the Leathers were instantly smitten with this old place, as if it's been part of their own story all along. Surely Edward Homer, who is buried in a little graveyard at Barfield, is resting in peace as the wide expanses he pioneered so long ago begin to shape the legacy of another family tree.
The complete story was originally published in Australian Country issue 22.1. Click here to subscribe to our magazine
Words Tamara Simoneau
Photography Jessica Howard