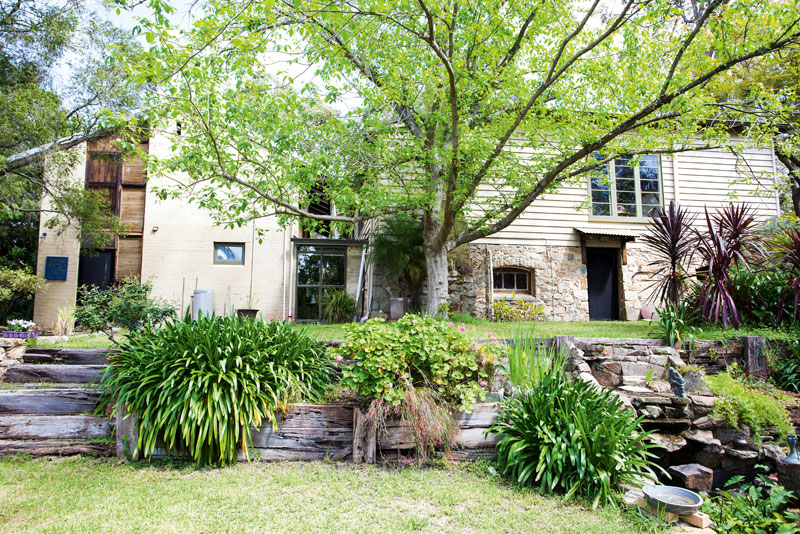 The spirit of the late Western Australian artist, David Gregson, looms large over the home he shared with his wife, Gail, for more than 50 years. David's evocative paintings and works by many friends in his creative circle fill the home in the Perth Hills village of Darlington where Gail has continued to live since his death in 2002. David's beloved violin sits in one corner alongside paintings of the instrument and renditions of other domestic and landscape settings that informed his passion for communicating about life through art.
Gail, who had grown up in Bunbury and attended boarding school in Perth, was nursing in the city when she met David on a blind date on New Year's Eve, 1961. They were married six months later and moved to Darlington when they bought the timber and random rubble stonework former Bishop family home the following year. The Bishops were a pioneering family of Darlington, which was established in 1829 as a vineyard for the Swan River Colony and gradually evolved as a picnic and holiday destination in the elevated cool of the Hills. They ran a timber yard and building business in Darlington and were responsible for many of the older houses in the village.
"Local records show the title for our lot was transferred to Edith Bishop in 1923," Gail says. "But after the 1968 earthquake damaged the fireplace David discovered cheque butts from before that time. One of the butts was for £20 for groceries from Taplin's store. But the Taplins left Darlington in 1920 so perhaps the house is a bit earlier."
In 1986 David received the devastating news that he had leukaemia but he faced this challenging period in his life with his trademark optimism laced with a new exuberance and spontaneity in both subject matter and style. He started venturing beyond his studio, undertaking field trips to York, Rottnest, Broome, Kakadu and even France, and embraced residencies at WAAPA (the Western Australian Academy of Performing Arts) and the Benedictine Monastery of New Norcia. In 1995, after more than 30 years at Darlington, he and Gail relocated to the WA wheatbelt town of Kellerberrin, where they bought an old bank building for their home and studio.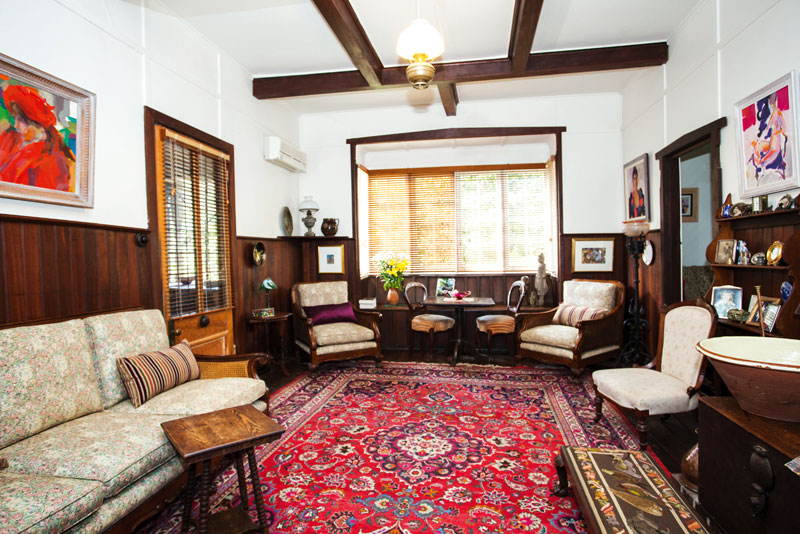 "David really embraced the relative remoteness of the location," Gail recalls. "He felt at one with the environment and for the first time in his life relished being truly Australian. It was an enormously productive time and we continued to commute between there and Darlington right up until his death in 2002." Since then Gail has moved back to live at Darlington full time. But far from living in a shrine to her late husband, Gail says the house is more of a continuing conversation with him. It's a joyous one at that.
This story was originally published in the August 2014 issue of Australian Country magazine. Subscribe to the magazine here.
Click here for more homes and interiors.
Words Kirsty McKenzie
Photography Ken Brass