After tiring of the long hours running bars and restaurants as well as organising festivals in Amsterdam, Dutch couple Ariane ter Kuile-van Tuyll and Coen ter Kuile wanted a change of pace. They moved with their three children Timber, 12, Néline, nine, and Louis, seven, to Charente Maritime on the French coast in 2003, to fulfil their dream of living the rural lifestyle. Not entirely content to give up their entertaining skills they have put all their energy into transforming a 19th-century miller's house into a B&B.
When Timber was two and Néline was only five weeks old, they decided to take a sabbatical and move to France, which had been a shared dream for many years. Néline had just recovered from being seriously ill and spent several weeks in hospital: this prompted Ariane and Coen to re-evaluate their lives and think about what was important. Despite the success of the business, they were fed up with working nights and craved a simpler life and more time together as a family. They were both already Francophiles before they met, when Ariane started working in one of Coen's bars while studying.
Coen had grown up in Paris where he went to school and later studied. Ariane had spent time in the Pyrenees as an au pair and had learnt from the family she was living with to bake bread to sell at the local market. This is where she really fell in love with rural French life. They decided on the Charente area of France partly because it was on the water, which was important after spending so long in Amsterdam, but it was also midway between the Pyrenees (too far from Holland), and Paris (too expensive).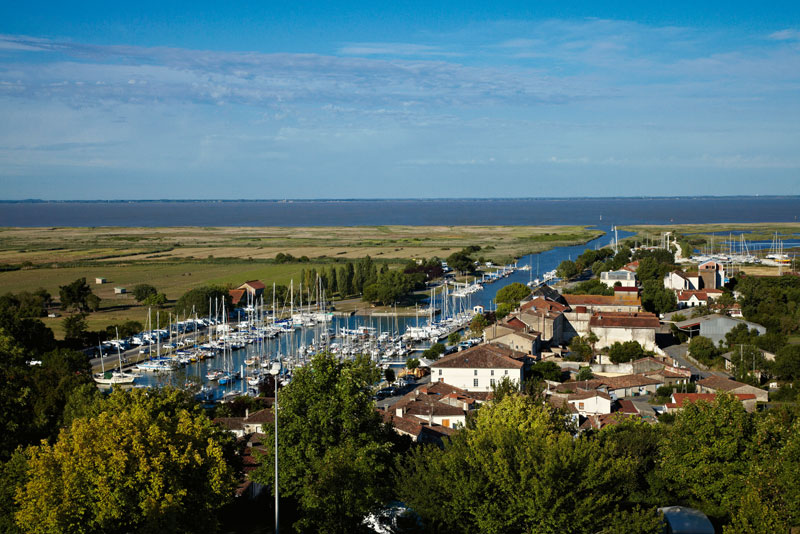 So they took a weekend trip to Charente to try to find a new family home and were disappointed that they couldn't find anything. With three hours to spare they decided to stop in a café by the harbour on the way back to Holland. "We spotted a tiny handwritten sign saying 'A Vendre' on a building near the café so we rang the doorbell," Ariane says. "They clearly thought we were just nosy tourists as it was lunch time and a French person would never disturb someone while they are eating."
The Mill House had five bedrooms, a living room, games room, dining room and a large hall as well as four self-contained apartments within the house "When I asked the price and it was the same as our 100-square-metre apartment in Amsterdam we couldn't believe it," Ariane says. "We knew it was perfect for us." The couple then headed back home to Amsterdam. Coen returned the next weekend and signed the contract and two months later the family moved in. The sabbatical had turned into a new life in France.
This story was originally published in the May/ June 2013  issue of Australian Country. Keep up to date with the latest and subscribe to the magazine here.
Click here for more home and interior.
Words and styling Abigail Edwards
Narratives, photography Alun Callender