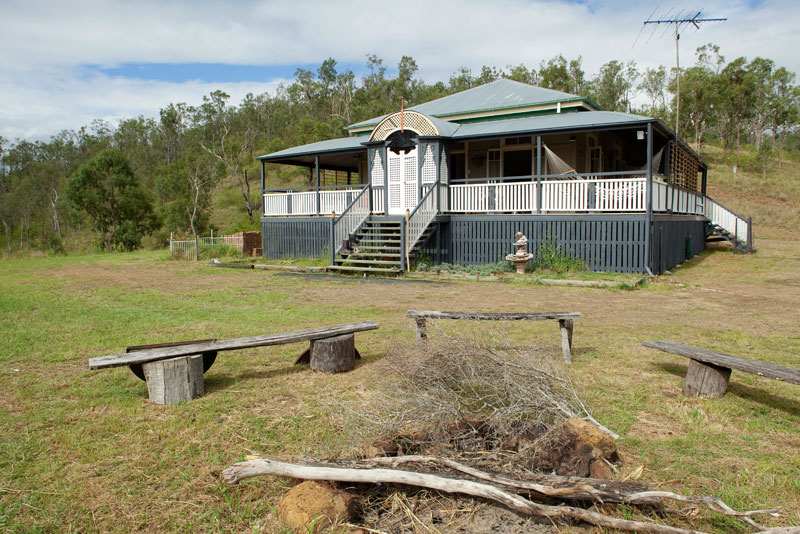 When Ellie and Duncan Ramsay decided they wanted to buy a country weekender, they had two objectives in mind. Firstly, the location needed to be close to Brisbane. "We knew we wouldn't utilise it enough if it was more than a couple of hours away. We both have busy careers and wanted somewhere we could come to de-stress from Saturday morning to Sunday night." Secondly, they wanted a farm, albeit boutique, that could produce something. "But we needed something that wasn't too much work, so we thought of olives."
A quick Google search found just the property, a farm in Harlin, just an hour and a half northwest of Brisbane, with 300 olive trees and two dams. "What we really loved though was the graded driveway that runs for about a kilometre from the main road to a flat pad at the top of the property," Ellie says. "We knew that would be the perfect spot for our house. Some people would find it more convenient to be closer to the road but we wanted to be on top of the hill so we could capture all the views and breezes."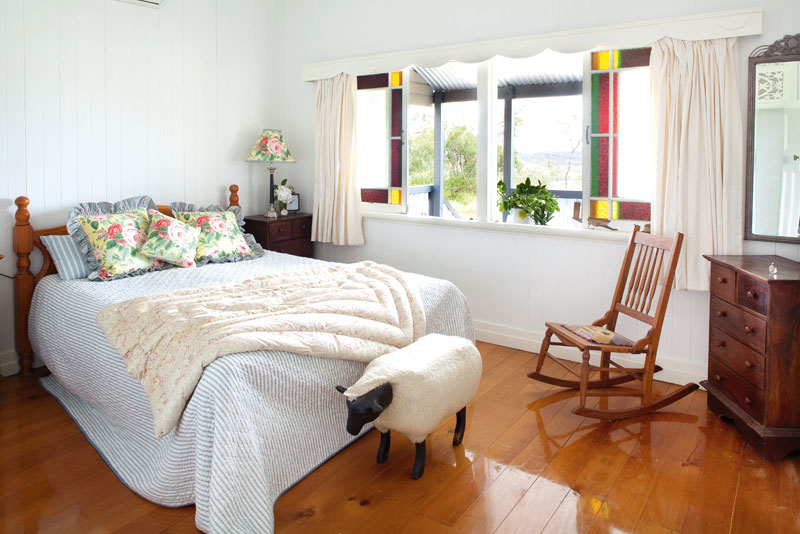 As Ellie in particular loves older homes, the decision was made to buy an old house and have it transported to the property rather than build from scratch. After a number of fruitless searches through house-removal yards, they ended up spotting a beautiful, if somewhat rundown, hundred-year-old home in nearby Esk. They snapped up the property, moved the house to the olive farm and then sold the land the home was originally on.
"They had to chop the home in half to get it here, it was a bit of a mess at first but they fixed it up again," Ellie says. "It was a little stressful but nowhere near as stressful as building from scratch. Cost-wise, it probably cost the same as a new build — but I'm so much happier having a home that has its own character and history."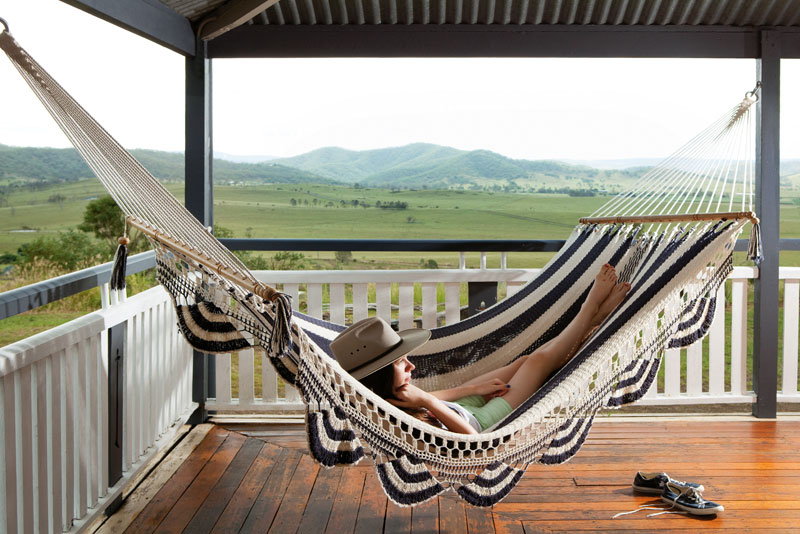 The property was soon christened Fat Ted Farm in honour of a much-loved tom called Ted, who has since died. "He was more like a dog than a cat, he followed us everywhere and just loved coming to the farm. It's funny though, because some of the locals thought Fat Ted must the man who owns the farm, so they were quite surprised to meet slim Duncan. We've had many laughs and beers over the name!"
The couple and their teenage daughter, Taylor, are relishing their time spent at Fat Ted Farm. "Duncan gets on his motorbike, Taylor's got her buggy and I hop on my Gator and we all ride down to explore the citrus orchard and the dam. It's so different from our city life. I don't find myself holding my breath so much, I breathe more deeply."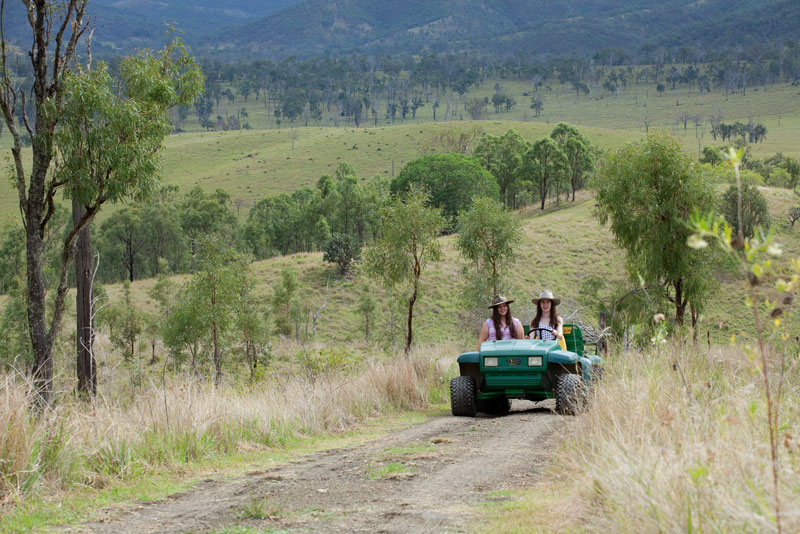 This story was originally published in the September/ October 2014 issue of Australian Country. Keep up to date and subscribe to the magazine here.
Read more home and interior stories here.
Words Tahn Scoon
Photography John Downs