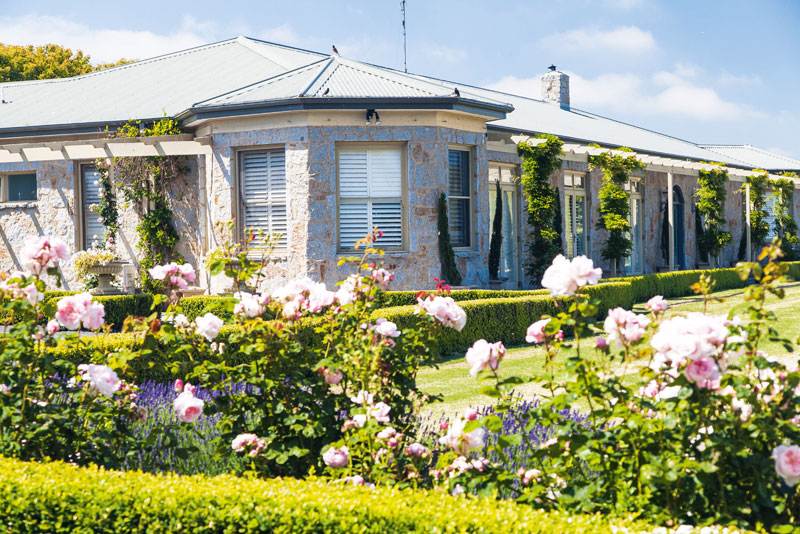 For most of her adult life Mary Hanna has dreamed of living in a place where she can walk outside in her pajamas in the middle of the night and check on her horses. Now she's living the dream at Statene Park, the property she shares on Victoria's Bellarine Peninsula with her husband, Rob.
The Hannas live at Statene Park, in a wonderful granite-clad homestead surrounded by lavender and roses. A Mediterranean-style courtyard at the rear of the house connects Mary to the stables, where the horses she breeds and trains are resident, and the indoor arena where she devotes long hours to her own, and other elite riders', preparation for important equestrian events.
Australian Country caught up with Mary as she was headed off on an extended trip to Europe and competition in this year's Federation Equestre Internationale (FEI) World Cup Final in Lyon in the French Rhone-Alpes, for which she won the sole Australian berth for the Pacific League competition. Then she's off to the World Equestrian Games in Caen, Normandy, for which four Australian riders are selected. Both are selection events for the Rio de Janeiro Olympic Games, and part of the long and uncertain road to a place in the Australian team, which may not even be finalised until weeks before the 2016 opening ceremony.
"All the qualifications have to be done in Europe so there's no way around it if you want to make an Olympic team," she says. "Unfortunately there's no funding for equestrians for the selection process. I try to pay as much of my costs as I can, but the fact remains that Rob is my sponsor, the person who really makes it possible for me to dare to dream."
In her "spare" time since the London Olympics, Mary wrote A Long Rein, an extraordinary account of her life in the saddle and the many inspirational characters who have motivated her since she was born into a horse-mad family in Victoria's Western District. From pony club to the Royal Melbourne Show, marriage to her first husband, Danish dressage expert Gert Donvig, and the burgeoning of her dressage career to the devastation of their equestrian centre in the Ash Wednesday bushfires and Gert's untimely death in a car accident, Mary paints a life that has been dedicated to horses and riding and always focused on greater achievement.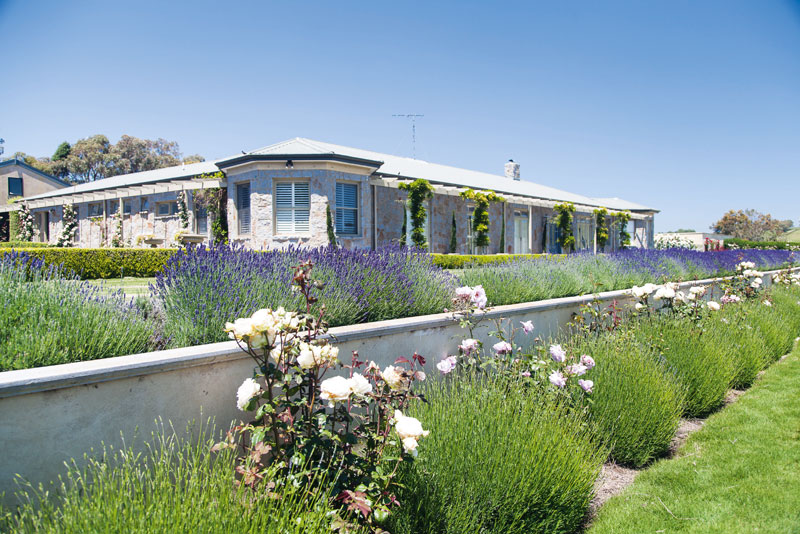 Indeed it would be hard not to feel at peace at Statene Park with its sweeping views of the Bellarine and the ocean in the distance. Mary says she and Rob inherited the homestead which had been lovingly crafted by an Italian stonemason.
This story was originally published in the June / July 2014 issue of Australian Country magazine. Subscribe to the magazine here.
Click here for more homes and interiors.
Words Kirsty McKenzie
Photography Ken Brass