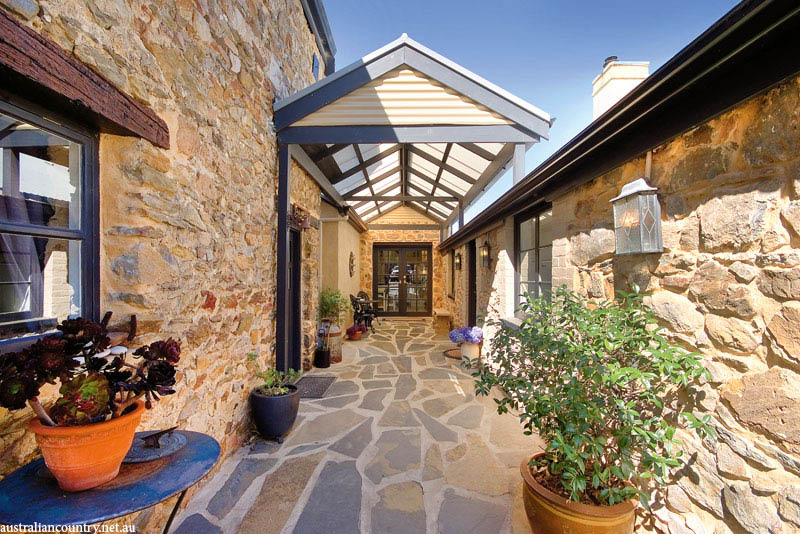 When former police officer Karyn Gitsham moved to South Australia to be closer to her ageing parents, she had little idea that she would end up running a horse stud and restoring a mid-19th-century homestead at Wattle Flat on the Fleurieu Peninsula. She'd always loved horses and been a keen rider, but never actually owned her own horse until she took her parents to the Goolwa Picnic Races and spotted a bay thoroughbred mare tied to a horse float.
"I struck up a conversation with the person who turned out to be her owner," Karyn recalls. "He basically said her racing days were over and she was headed for the knacker's. I, of course, couldn't stand the thought and ended up buying her. My initial intention was to breed and I made an arrangement with a friend who had an Arabian stallion to provide the service. Although that didn't work out, somehow I ended up owning two Arabian colts."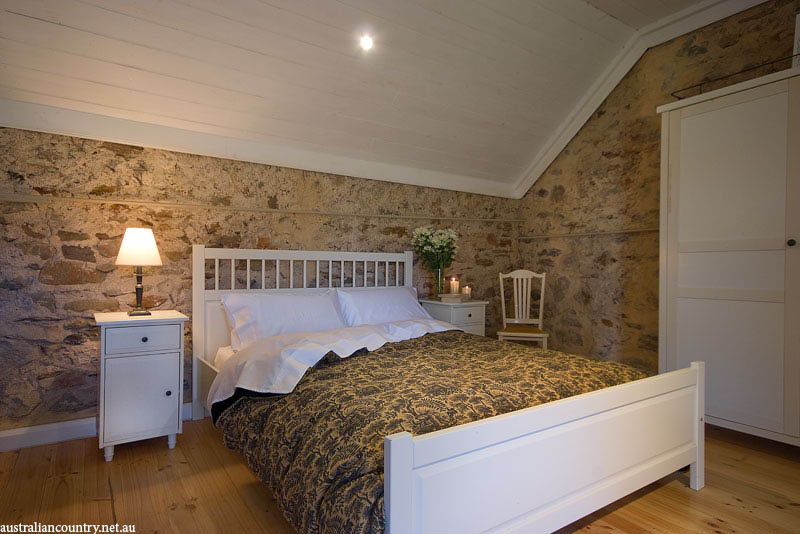 Before long, Karyn was the owner of Brentwood Park Arabian stud and she and her then partner started looking for a suitable property to house their growing stable of horses. In 2006 they found precisely what they were looking for in the extremely run-down 10-acre block in the rolling redgum-studded hills midway between Yankalilla and Myponga. A subsequent purchase added another 15 acres to the land, which they renamed Brentwood Park. "The homestead and all the outbuildings were  basically a demolition site," Karyn recalls. "What fencing existed was in a sorry state and I agisted the horses for a few months while we worked on the fences."
Karyn adds that they restored the double-storey stone cottage first, replacing the roof, floorboards and rafters and introducing a slate floor where there had been bare earth on the entrance level. Then they moved onto the former shearing shed, which was turned into a stable for the mares to foal, and the main sandstone homestead, a labour of love which took almost five years to complete.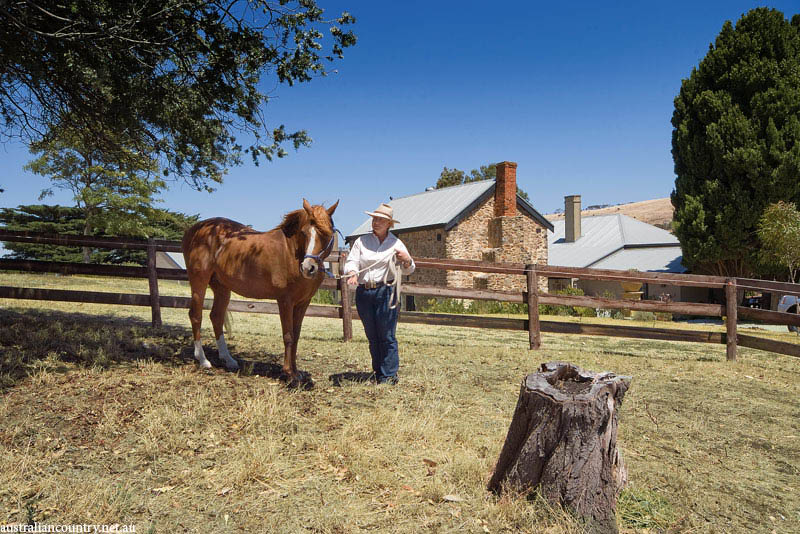 "The main house was in a sorry state," Karyn says. "When it rained we needed seven buckets in the main bedroom to catch all the water pouring in through the roof. You couldn't switch on any lights because the water just poured through the sockets. You could put your arm through the cracks in the walls, the bathroom was covered in mould and the kitchen wasn't fit for food preparation."
This story was originally published in Australian Country 15.4.
Want to read more than just the first part of a story? Subscribe to Australian Country Magazine here.
Click here for more home and interior snippets.
Words Kirsty McKenzie
Photography Ross Williams
Styling Bronte Camilleri