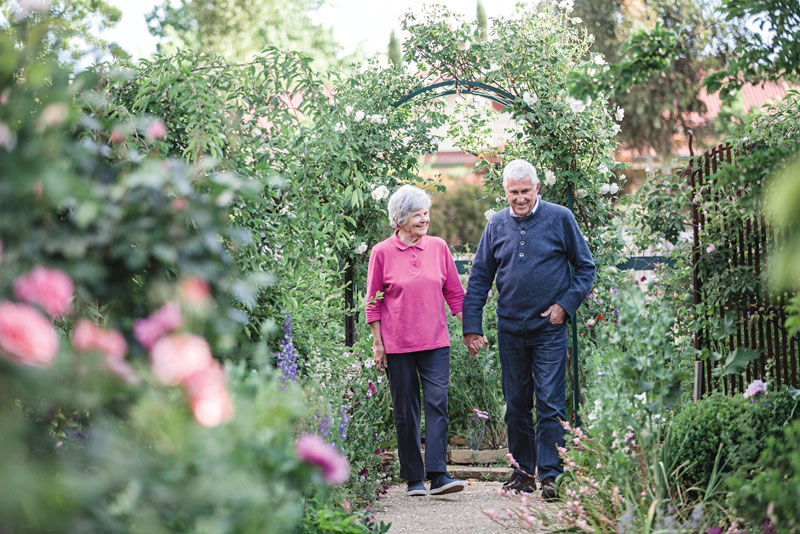 Having created three gardens in close to 50 years, Christobel and Tom Comerford decided was time to downsize and embellish a smaller jewel. While property searching in Castlemaine, Victoria more than 10 years ago, the Comerfords discovered an 1860s brick cottage in poor condition, with an equally neglected yard. It was completely overgrown and had been used as a playground for the former owner's three large dogs.
Although both house and garden required major makeovers, the 25-metre-square space was a sensible prospect given the pair were both approaching 70 years of age. Compared to the larger-scale properties they had transformed earlier in their lives, the garden was miniscule so they set to work demolishing the clothesline, lean-to and clearing the yard. Only two ancient plum trees and several straggling pittosporum were spared.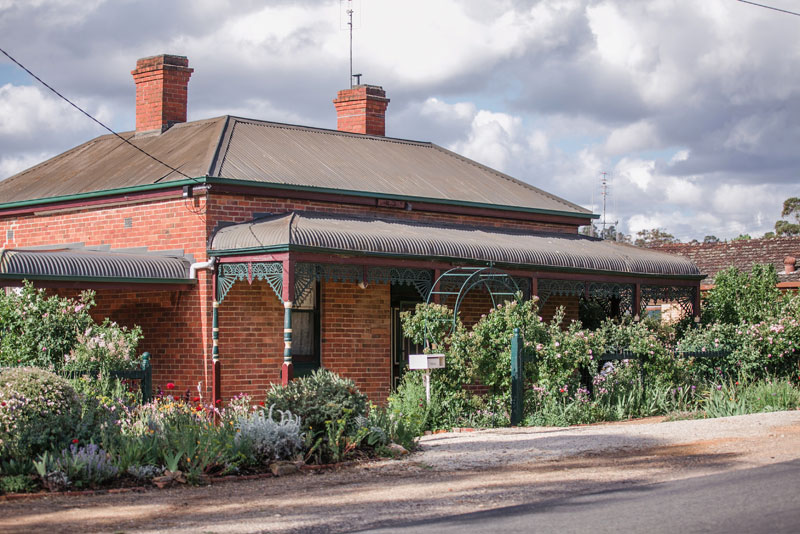 The topography was less than ideal. A former mining town, Castlemaine sits in a basin of scraggy, sparse landscape. The soil is poor, winter frosts are commonplace, summers are hot and rainfall is low, so the challenges were many.
The Comerfords personalised their property by naming it Cluain Mhor in honour of a ruined castle they had visited in Ireland, once owned by direct ancestor Thomas Comerford. Renovations began and a big, bright family room, new kitchen and laundry appeared, and the origins of a garden sprouted.
"I come from a long line of women gardeners so from the time I was 18 months old I was toddling around the garden after my mother, putting snails and seeds in my bucket, Christobel explains. "So I grew up with a deep love of gardening. Flowering plants are my passion and we have an excellent library of plant and horticultural books. In fact it started with my husband's 21st birthday present from his aunt — a coffee table book of gardens. We visit nurseries and other gardens the way some people visit art galleries so our knowledge has built up across many decades."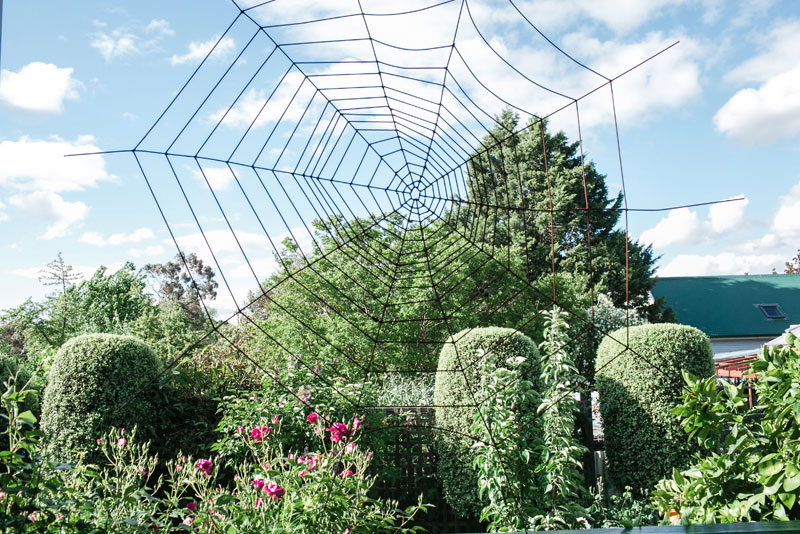 "We've now gardened our nature strip, which is a source of great interest locally. When we're working out there we feel truly part of the neighbourhood. There's artistry involved in establishing gardens. Neither Tom or I paint, embroider or dabble in ceramics but Cluain Mhor is proof that we're creative."
This story was originally published in the August 2015 issue of Australian Country. Keep up to date and subscribe to the magazine here.
Read more homes and interiors here.
Words Meryl Hancock
Photography Kim Selby