Strandhill on Ireland's Atlantic Coast may not have quite the same ring to it as Hawaii's Pipeline, or Australia's Gold Coast or even South Africa's Jeffreys Beach, but it was the surf and sunsets that attracted cafe owners and cookbook authors Myles and Jane Lamberth to this part of the County Sligo seashore.
South African-born chef Myles was working in the prestigious Headland Hotel on Cornwall's Fistal Beach when he met Jane, "this mad Irish girl with wild blonde hair", who was working front of house. They bonded over his quirky glasses and their mutual passion for fine food, the beach, snowboarding and surfing. "I thought Myles was the manager [he wasn't] as he was always telling me to stop talking," Jane recalls. "Little did he know he'd be spending the rest of his life saying that to me."
After a few dates, Myles decided to pull the romance card. "So I skateboarded over to her place and left a bunch of flowers and some cool sweets in her room," he explains. "It worked." That was 2004 and they've been a couple ever since, travelling and working all over the world. In 2011 they were based in Dublin and spent a few weekends in Strandhill because it was the nearest beach for surfing. Meanwhile, they were searching all over for a somewhere with surf with a community that could support a business.
"In the end, Shells Cafe came up for lease and we jumped," Jane says. "That was it, no going back. Then friends from Dublin were looking for a holiday home and it was on the hunt with them that we stumbled across Cedar Rose house, a 100-year-old cottage set against the backdrop of Knocknarae mountain. We had to have it. It took a whole year to restore and there was a lot of love and energy went into it with all the hand-made features. We always hoped we would find a cute cottage and put our stamp on it, and now we have."
With the assistance of local architect and fellow surfer John Wiggins and builder Derek Shaw, who brought extensive New York concrete experience to the project, Jane and Myles were able to achieve their vision for a rustic, industrial style that respected the cottage's history and character. Given that food and entertaining are so central to the couple's lifestyle, it comes as little surprise that the dining table was custom-made for the house. "It was handmade from reclaimed wood from old basketball courts by Dublin's Rocker Lane Studio," Jane explains. "It's bespoke for our space so we had it made a little narrower than normal and super long to accommodate a ton of people for dinner. In a sense the house was built around it and we love it."
Myles was pretty much born with wanderlust as his father was a coal industry engineer and as a youngster the family moved from Angola to Iran to France. "At one point my French was better than my English," he says. "Then at the age of seven Cape Town became my home and I spent my time learning to surf, hiking with my mom and living outdoors. My first real job was as a river guide camping in Namibia. Bringing groups along the river, and organising camping set-ups, my job also involved cooking for the groups. On day one you had to pack all your food for a seven-day trip and often you'd have no electricity and only a fire pit to cook from."
In his early 20s Myles went to the US to work as a leader in a kids' camp. He loved the wild outdoor experiences and later headed to the mountains to work in chalets and pursue his love of snowboarding. In the summer he headed to California to soak up some sun and landed a job with a company that catered for visiting bands.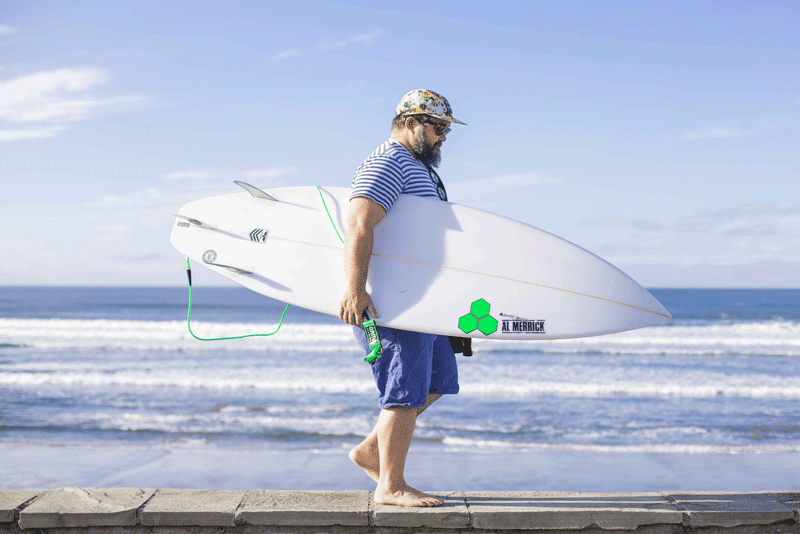 "The coolest experience was playing Frisbee with the Gypsy Kings," he recalls. "I also remember Snoop Dogg had some heavies by his side and a whole stream of women following him. The Cure also played and they ordered a load of chewing gum in their room. In all, I probably spent just under two years in the States and I look forward to going back and hitting some of the national parks some day."
Although Jane had a city upbringing, her mother is from Cork, so summers were spent on the beach and living the country life. "My parents owned a pharmacy, so as soon as I was tall enough to see over the till I was put to work," she says. "It was there that I learned the ins and outs of running a business, in particular the old-school levels of customer service and the can-do attitude of getting the job done and enjoying the end of the day when it was over. After university I spent a few years working in marketing until the travel bug took over and I met Myles."
It's the same work ethic and boots-'n'-all attitude that Myles and Jane bring to their own business, Shells Cafe. Everything is made on the premises in the surfside location. "We have a bakery within the space and we make all our own breads, cakes and roast all our meats for sandwiches," Jane says. "We open seven days a week, year round and our main trade is lunch and brunch. In the summer we open late and we also do pop-ups and supper clubs where guests bring their own wine and we have a theme for the food. It's great for Myles and the kitchen team to have a free reign on new menus and have fun with different foods. Last year we opened a cool shop, Shells Little Shop, next door to the cafe. We sell our handmade products as well as art, jewellery and gifts."
Jane and Myles have also collaborated on two cookbooks, The Surf Cafe Cookbook and more recently, Surf Cafe Living. Their most recent offering weaves the story of their lovely laid-back lifestyle and restoration of the cottage around a selection of recipes from the cafe and entertaining at home. Recipes for Cola Pulled Pork and Salt 'N' Pepper Squid sit alongside instructions on how to build a fire pit, make butter, bake bread and a big bucket of Summer Punch to get the party started. In a nod to Myles's South African heritage there's a recipe for sticky Koeksisters and a marvellous Moroccan-style mint tea to wash them down.
Read more about the Jane and Myles' idyllic lifestyle in the Dec/Jan issue of Australian Country magazine, available for order and online now! Plus head to the couple's website to find out more about Surf Cafe Living.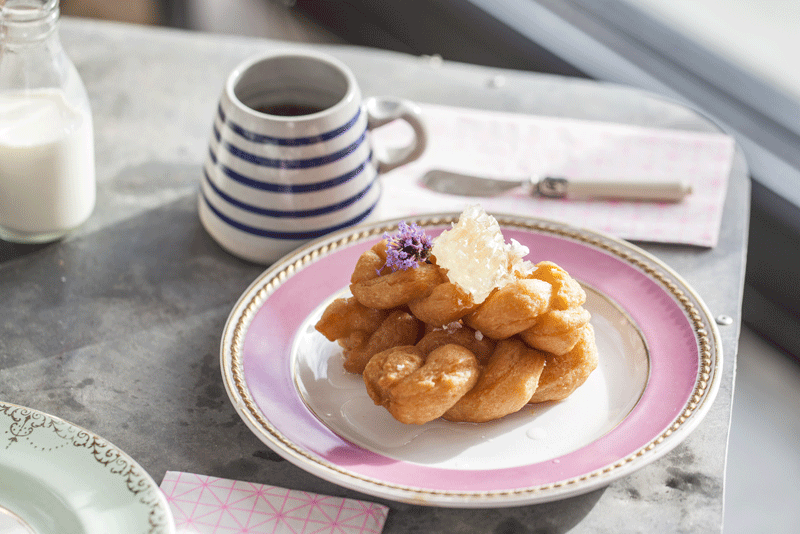 Photography Mike Searle