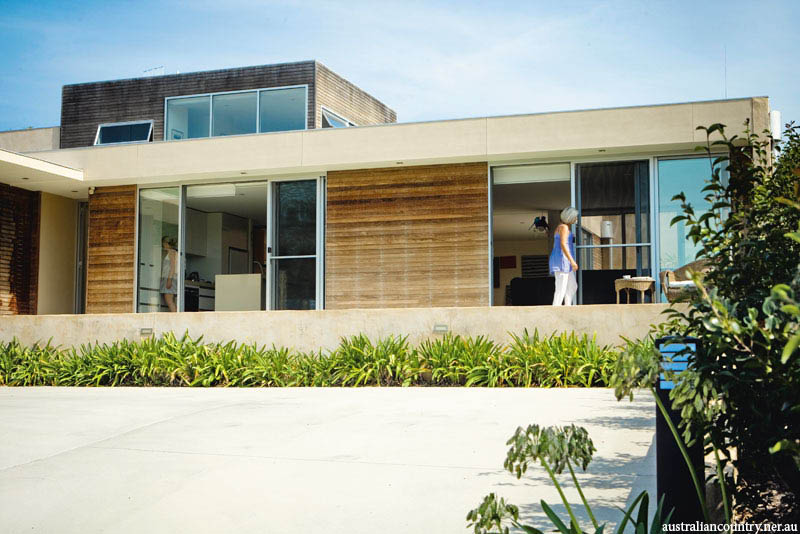 Canberra is located three hours south-west of Milton. These days, the ever-expanding nation's capital couldn't be more diametrically opposed to this coastal town nestled in verdant hills. It was this city to country shift, combined with the fact that the Badhams didn't know a soul in the small rural township, which made the early days of their sea change a challenge. However, it's one they and their young family rose to with great enthusiasm.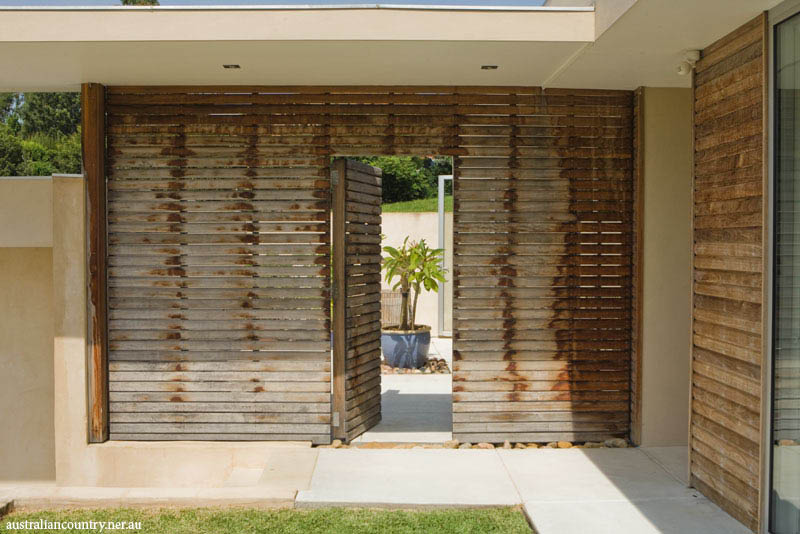 Houses — like people — have personalities. Some impress with their facades but lack substance once you step inside. Others don't look like much at first sight yet emit indefinable warmth on closer inspection. Others, such as this project in Milton, on the south coast of New South Wales, Australia, are hard to categorise. At first glance this coastal abode looks more like a Zen retreat, while inside it features an unexpected fusion of colour, collectables and clutter.
"The house exudes a very relaxing and calming atmosphere," Vivien says. "It has so much sunlight filtering through the rooms and space to live, both indoors and out. It's a delightful place to be and it's always filled with a constant flow of family and friends."
Vivien and Lach have had a long-term love affair with building and design. Lach is a builder by trade and the couple — who've been together since the '70s — recently launched PCM Projects, a construction and project management company. So they knew what they wanted when they enlisted Australia's multi-award-winning architectural firm, Marsh Cashman Koolloos (MCK), to design their country retreat in Milton. This Sydney-based firm produces high-quality, one-off houses which incorporate environmentally sensitive solutions.
It's the way these environmental solutions are incorporated into the design that makes this project unique. To the east the house features four bedrooms; to the north-east a sizeable living area which incorporates an open-plan kitchen and a living and dining zone. To the north-west, a series of external courtyards increases the outdoor/indoor living space and allows light to penetrate the adjacent indoor areas.
"Lach and I had definite ideas about what we wanted, such as sun in every room, acoustic insulation, in-slab heating, double glazing and such," Vivien says. "The architects really followed through with the brief and we are absolutely thrilled with the results."
This story was originally published in Australian Country issue 14.6. Click here  to subscribe to the magazine.
Click here for more home and interior stories.
Words Siobhan O'Brien
Photography Sue Stubbs