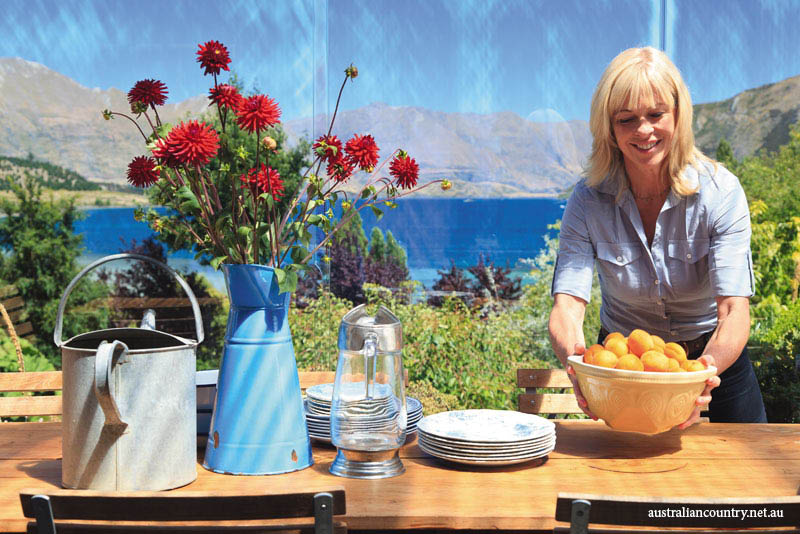 Is it possible to have it all? Probably not, but New Zealand cook and publishing legend Annabel Langbein comes pretty close. As the author of 17 best-selling cookbooks and the star of her own TV show, The Free Range Cook, Annabel lives between her city home in the north and a remote cabin overlooking Lake Wanaka in the South Island's Central Otago district. She divides her working life and leisure between both addresses and growing her own fruit and vegies is central to the lifestyle she enjoys in each destination.
"By instinct I don't go to the fridge to decide what to have for dinner," she explains. "I go to the garden and see what's available. Or in the dead of winter, I might go to the pantry and see what I've preserved from more fruitful times." In doing so, Annabel is preserving a tradition established by her parents as she was growing up in Wellington. Her father, a senior civil servant, unwound by tending a bountiful vegie garden and her mother, a keen cook and consummate entertainer with a degree in home economics, was his willing cohort, turning the produce into splendid family meals and dinners.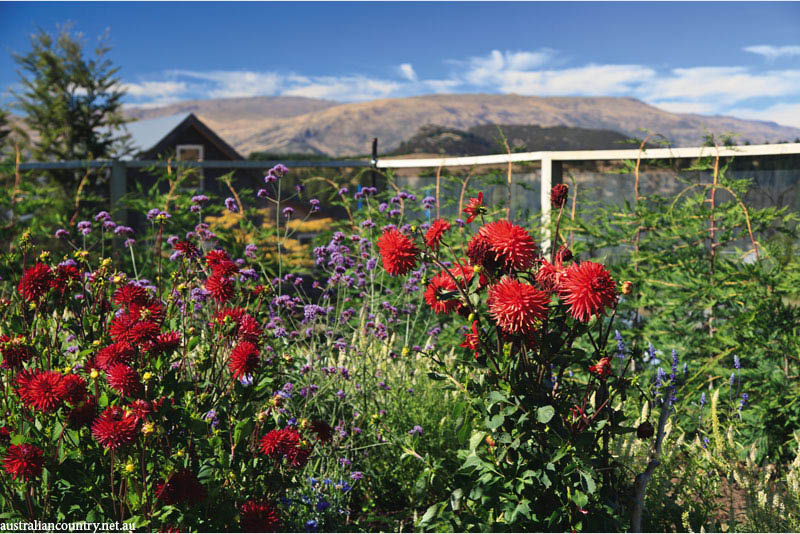 "My mother knew I was a cook before I did," Annabel explains. "She gave me a copy of Mastering the Art of French Cooking when I was still a teenager. Although at that stage I was still raging against her decision to be a stay-at-home mum, she was subtly encouraging what would become my passion. I would make my own lobster pots and catch my own so I could cook Julia's lobster thermidor and I also used to shoot my own squab and make her roast squab with chicken liver canapés."
Fresh out of high school, Annabel did her obligatory "stint at self-sufficiency" as a 70s hippie and dabbled in adrenaline-fuelled occupations such as live deer recovery (by helicopter to catch breeding stock for farms) and possum trapping (for skins). In fact, the first time she saw her husband, Ted Hewetson, she was poaching on his family's farm and had to scarper up the nearest tree to avoid being spotted as he rode by on horseback. "I had a short attention span and was looking for excitement," she recalls. "But the jobs paid well and I owned my first house by the time I was 20. Then I did a diploma of horticulture at Lincoln University and I guess my fate as a foodie was pretty much sealed."
A stint as the chef of a small Italian restaurant ("with Elizabeth David's Italian Food as my guide") funded a trip to South America, which marked a turning point in her life. "I became seriously ill from food poisoning and ended up recuperating courtesy of family friends at the New Zealand embassy in Lima," she explains. "Then I went to Brazil and settled in a village called Buzios about an hour-and-a-half north of Rio de Janeiro."
This story was originally published in Australian Country issue 15.3. To subscribe to our magazine, click here.
For more home and interior stories, click here.
Words Kirsty McKenzie
Photography Ken Brass