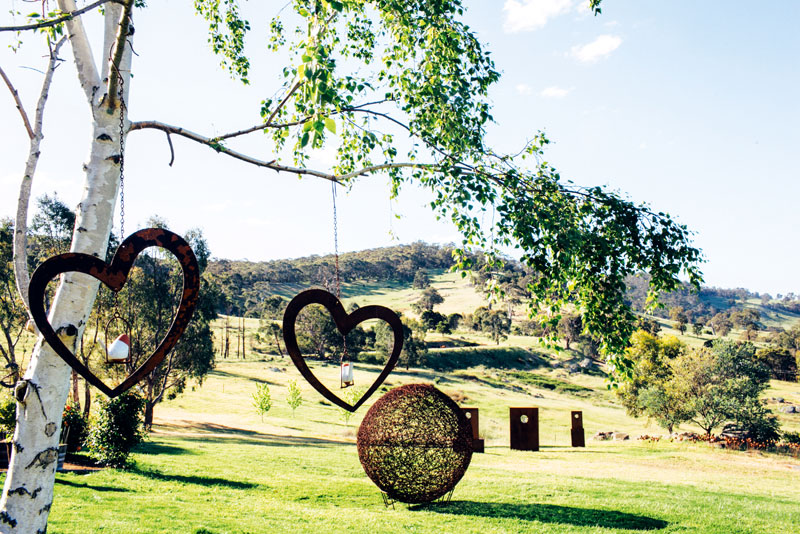 In what amounted to a tentative toe in the water, they invited four sculptors to exhibit. Encouraged by the sale of all the works, the Gibsons invited more sculptors the following year. When they open their garden this spring, more than 60 works by 15 different artists will be displayed in the three acres of formal garden they have created on Mica Grange, their property near Castlemaine in the Victorian Goldfields.
Old-fashioned cottage flowers flourish as well as natives and the organic vegetable garden and orchard provides year-round fruit and vegies for home and a range of preserves that are sold during the open months.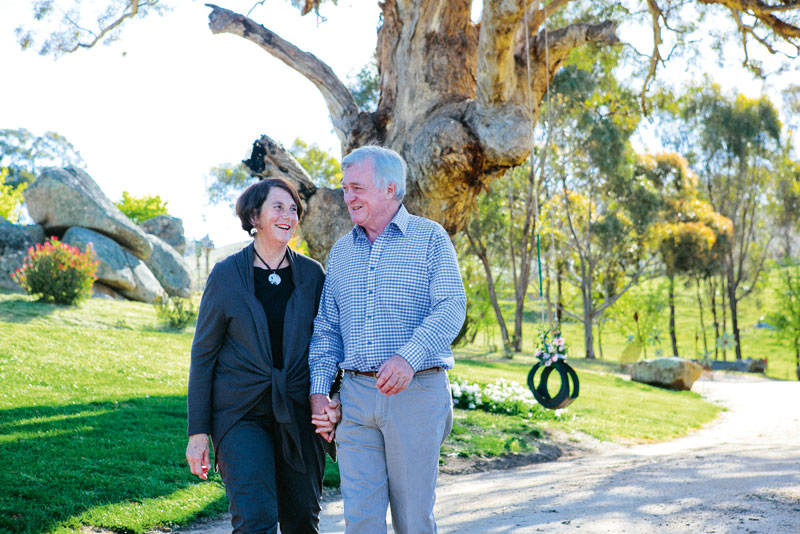 "We're blessed with good soil that is rich in minerals," Bede explains. "Because it drains well, it dries off quickly so it needs lots of water. Fortunately we have a good spring-fed dam so we can pump water whenever we need it so we can grow just about anything."
When the Gibsons were first invited to open the garden to the public in 2012, they hit on the idea of adding sculptures to make a visit even more memorable. "A good marketing strategy needs a mission statement," Bede observes. "Ours has become merging the wonders of art with the beauty of gardens."
Never one to do things by halves, Mary also serves morning and afternoon teas on the homestead's large deck, which has commanding views across the garden to Mount Alexander and the Great Dividing Range. She bakes up a storm most mornings and offerings include scones and five or six different homemade cakes. Friends and family help out with service and she says it's so popular that some visitors return three or four times during each open period.
Mica Grange will be open from October 17 to November 22 this year and from March 14 to April 17, 2016. For more information visit micagrange.com.au.
This story was originally published in the September 2015  issue of Australian Country. Order the issue here.
Click here for more home and interior stories.
Words Kirsty McKenzie
Photography Kim Selby