If, as IT entrepreneur and Apple founder Steve Jobs maintained, the only way to do great work is to love what you do, designer Lisa Day has it nailed. Every piece she creates is made to her own specifications, to suit her personal style and whatever natural, organic components take her fancy on the day. She says she's just lucky that her loyal band of customers and Almost_Indigo Instagram followers happen to share her taste. She pretty much sells all her creations from jewellery and display cabinets to wall art, planters, stools and chests of drawers as soon as they are completed.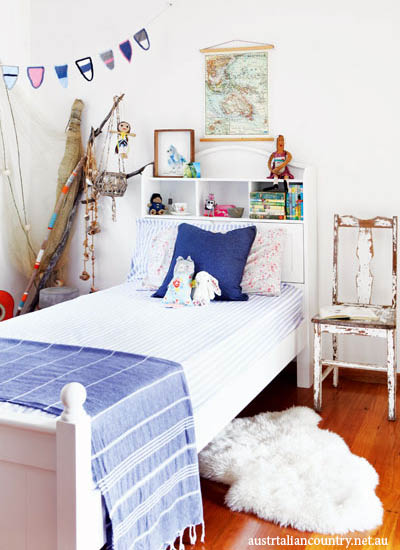 "I just do what I like," she says of her somewhat unorthodox business model. "Initially I didn't set out to make money. I just made my own jewellery and people liked what I did and asked me to do something similar for them. It just grew from there." Encouraged by the positive response, Lisa started selling at markets on the Sunshine Coast, where she and her furniture designer husband, Edward and their teenaged children have lived since migrating from England 13 years ago. The move was a giant leap of faith, largely driven by the weather, Lisa explains.
"We came from Leicestershire in the English Midlands," she says. "I was a teacher in a very tough school in the middle of a housing estate. I'd been to Australia as my sister lived there and just fell in love with the climate, the fresh air and space. I love the sea, so when we decided to move, it was natural that we'd head for the sun and the coast. The Sunshine Coast was a logical starting point, and we've settled here very happily."
Lisa had also taught arts and crafts in adult education in the UK, so while the children were babies, she started making jewellery and decorator items that expressed to her love of the land and the sea. Success at Sunny Coast markets prompted her to open a shop, which she ran very successfully for five years at Coolum Beach. "Once again I just sold things I like and either made myself or Edward made to my designs," she says. "We use a lot of recycled materials such as old windows from salvage yards and repurposed furniture we pick up at garage sales or on eBay. As people got to know my shop they'd come to me with first option on deceased estates and house contents sales. If we do use new materials such as feathers or shells, we try to make sure they are ethically and sustainably sourced."
The complete story was originally published in Australian Country issue 19.8. Click here to subscribe to our magazine.
Click here for more home and interior stories.
Words Kirsty McKenzie
Photography Anastasia Kariofyllidis
Styling Simone Barter