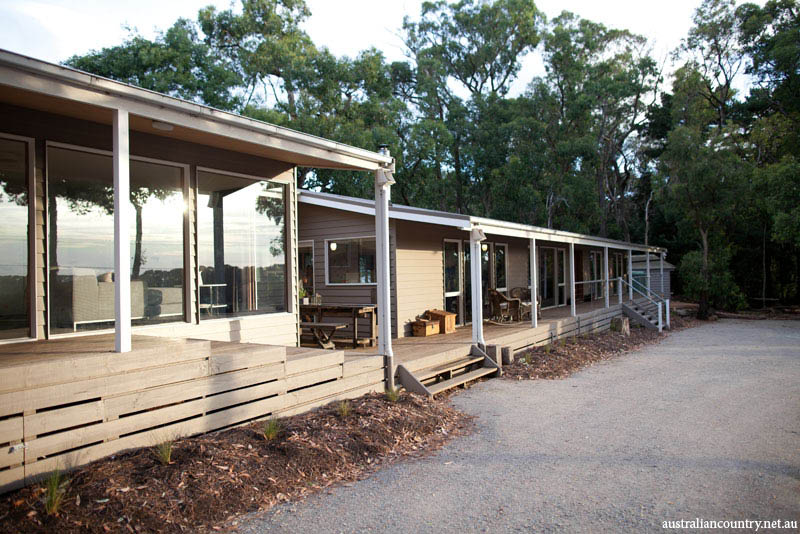 Most people wouldn't be tempted at first inspection to make an offer on a property whose best feature was a VB beer carton taped over a missing window. Thankfully, Nicole and Justin O'Brien could see the potential of the shoe-box-sized house nestled among the rolling hills and towering trees of Main Ridge on Victoria's Mornington Peninsula. Justin was adamant it was the property for them, but for Nicole it wasn't a case of love at first sight.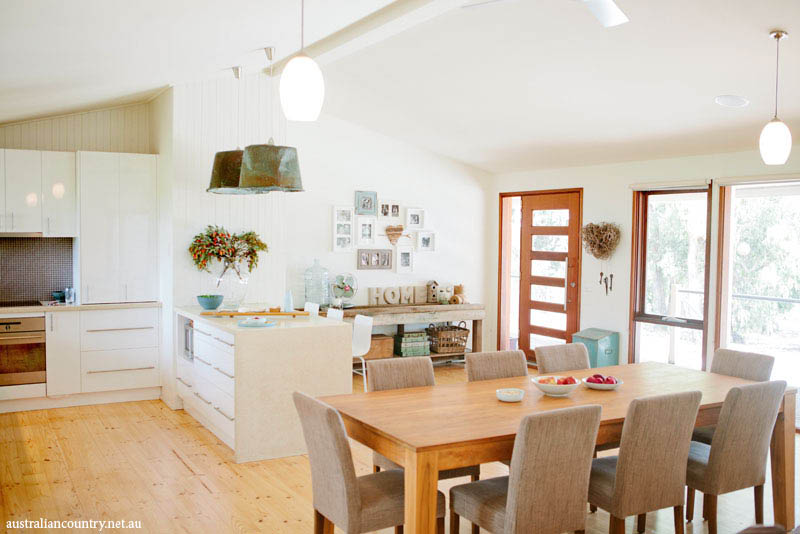 "My stomach flipped when I saw it," she says. "We had to clear a fallen branch from the driveway just to get to the house and then sweet-talk the agent into bringing the key down because he couldn't believe we were really interested in the place." And she wasn't alone, she recalls with a laugh. "When we told our two girls [11-year-old Alicia and eight-year-old Amelie] we'd put an offer in, they groaned, 'Not the stinky one!'" But buy it they did and once they'd signed on the dotted line, an exhaustive and exhausting six-year renovation and extension project commenced.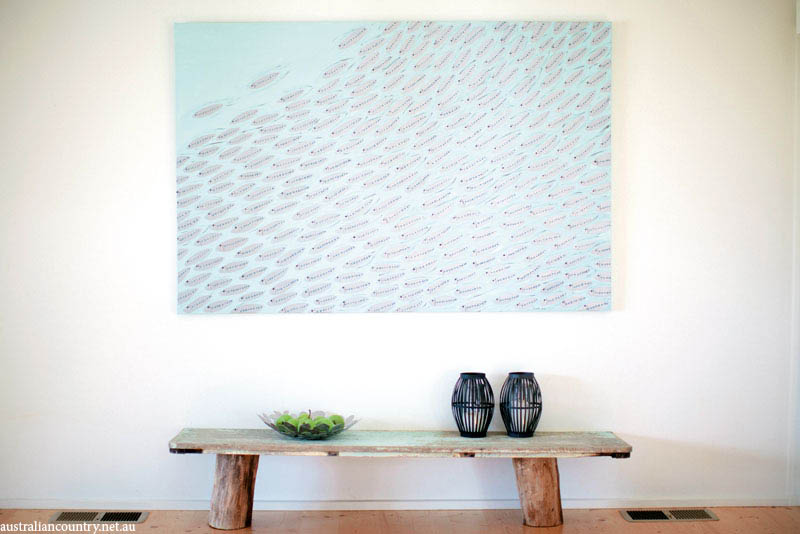 "There was nothing we didn't need to change, fix, paint or build," Nicole says. "It was a long process and it's really nice to be on the other side of the dust and noise now. It was great to have a proper kitchen and a house that was double its original size, but the most exciting part about finishing the renovation stage was being able to start on the interiors we'd visualised."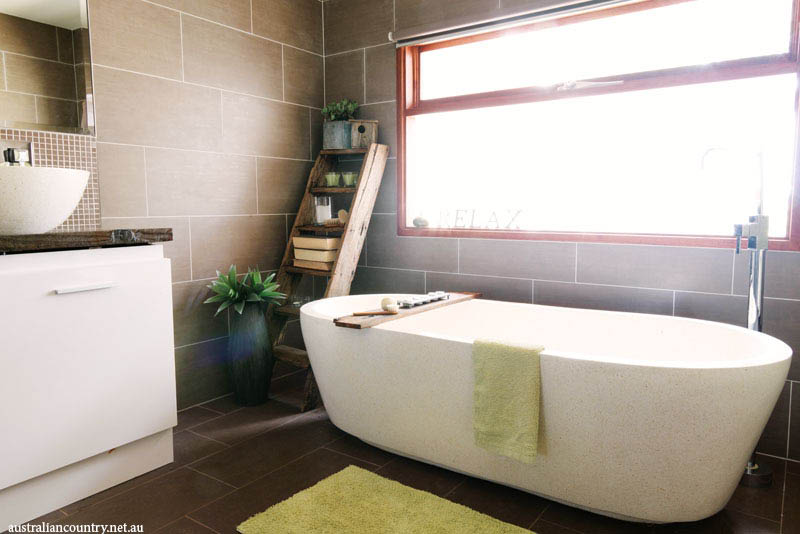 As a talented painter, Nicole had a very clear idea of what she wanted to achieve; a relaxed and open family-friendly space that was perfect for entertaining. She was also lucky enough to be able to enlist the help of her nephew, Max Johnson, who owns homewares and antiques shop Felix in nearby Dromana.
"Max and I have always had similar taste so it was great to be able to have him as a sounding board when choosing colours, textures and furniture," Nicole says. "He'd also been waiting patiently through the renovation process for his chance to put his stamp on the property." Describing Felix as a "curated vintage shop", Max said he likes to design spaces with a neutral palette in order to let quirky odds and ends, often sourced from garage sales, speak for themselves.
This story was originally published in Australian Country issue 15.4.
Want more than just half a story next time? Subscribe to the Australian Country magazine here.
Click here for more home and interior snippets.
Words Emma Sutcliffe
Photography Andre Elhay, styling Fiona Newman