Raised on a cattle station near the small town of Gayndah in southwest Queensland, Margot Perkins enjoyed a carefree country childhood riding horses, searching for platypuses in the property's creek and climbing trees with her brothers. In early adulthood, Margot left the land to take up a job in advertising in Brisbane, but soon met and married her husband Andrew and moved with him back to his family's sheep station in Dirranbandi for the next five years.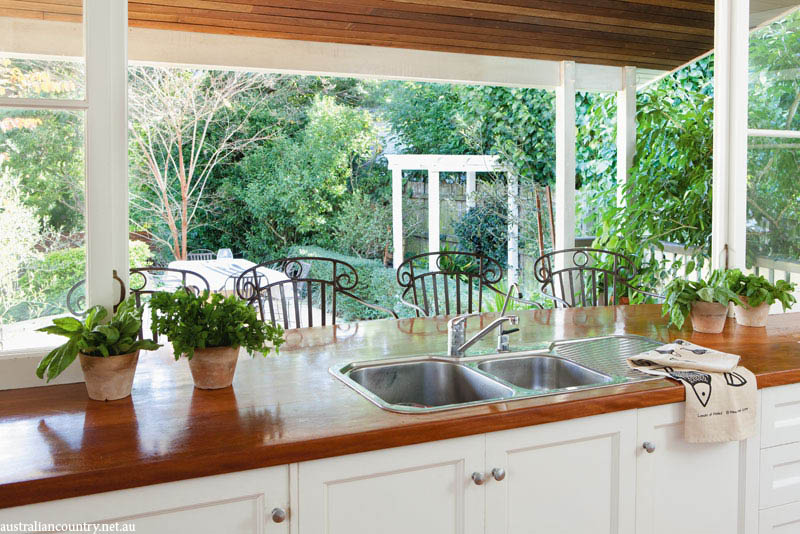 Work opportunities brought the couple back to Brisbane where they have lived for the past 25 years, but they haven't forgotten their country roots. Their home, which is smack-bang in the middle of the coveted café precinct of inner-city Paddington, is everything a country home should be: large, rambling, warm and open and full of children and dogs.
The couple have four children: Elliott, 23; Sophie, 22; Oscar, 18; and Isobel, 16; and two dogs, Milo and Perdy. "The house has sort of grown along with the kids," says Margot. "It was very small and closed in when we first moved in. It had dark timber everywhere and small bubble glass windows you couldn't even see out of "Growing up in the country, I was used to expansive horizons, so I found it absolutely suffocating." The first thing they did was to replace the opaque glass for large, single-pane windows and bi-fold doors. The house was then raised to take in the views; city to the east and leafy, suburban hills to the west.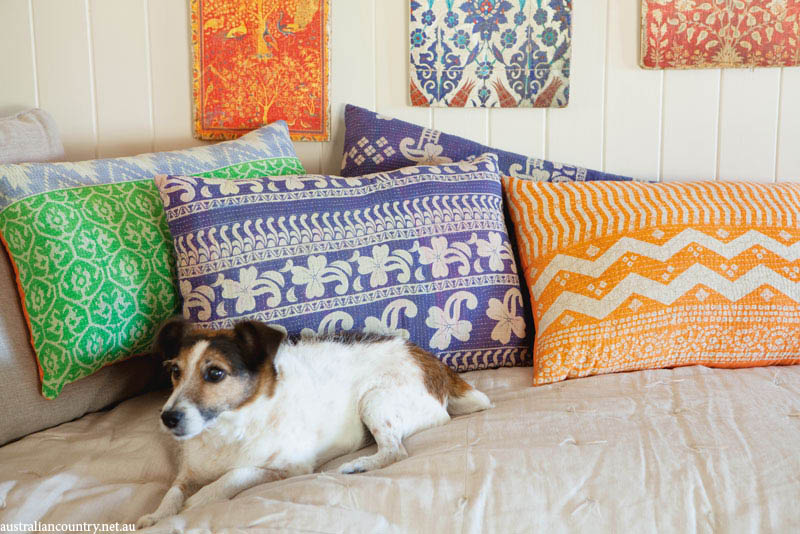 Over time, more changes took place: underneath was built in to accommodate more children's rooms and an office for Margot, who runs her own bookkeeping business, and the home was extended out the back to create space for a new kitchen and dining area.
"In the early days when the children were little, I spent a lot of time in the kitchen preparing food, as you can imagine," laughs Margot, "so a good kitchen was very important." Margot and Andrew worked with a friend, architect Bruce Wolfe, to design the extensions and renovations to the house that would accommodate all their needs.
This story was originally published in Australian Country issue 15.2. Click here to subscribe to the magazine.
For more homes and interior stories, click here.
Words Tahn Scoon
Photography John Downs