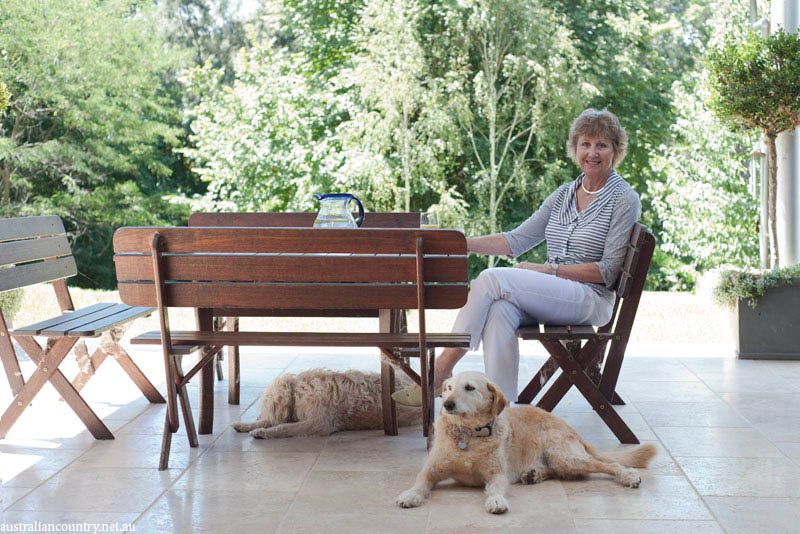 When it comes to real estate, there are many ways to evaluate a property. Commercial real estate is judged by exposure, position and vibe; their industrial cousins to suitability and space. But when it comes to homes, architecture and interior and landscape design are what matters. Tick all these boxes and you have a property that hits the mark. Lesley Robertson's house, located in Mudgee, New South Wales, is such a house, built on three-quarters of an acre not far from the hustle and bustle of the township. Designed by Sydney-based Richard Mann from BHI Architects, it's perched on a gently sloping block on the banks of the Cudgegong River.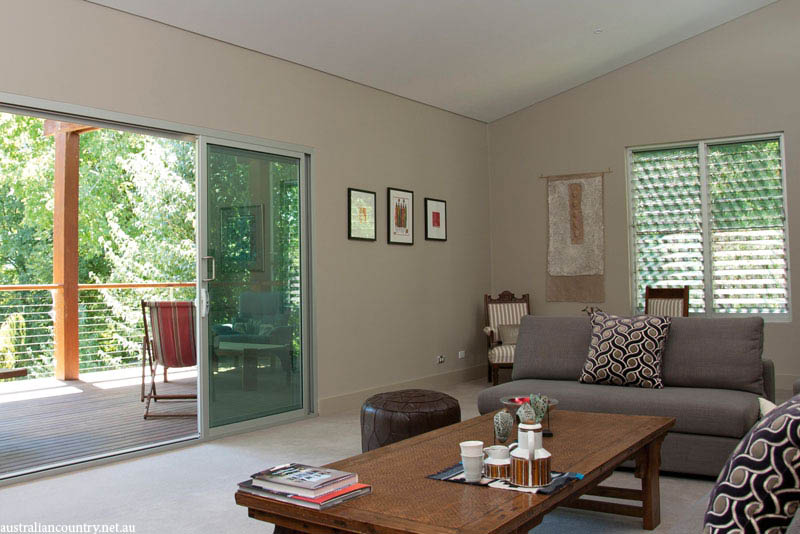 "I had been widowed since 2001 and had been runningThistle Hill vineyard and winery on my own for seven years, so I was looking for somewhere in Mudgee that was private and quiet," Lesley recalls. "I found this beautiful vacant block of land. Next step was to find an architect." Fate intervened when the original owners of the land suggested Richard. "As soon as I met him, I knew I had found the right person," Lesley says. "He was familiar with the land, recognised the unique qualities of the block and the importance of designing a home that would blend with its surroundings."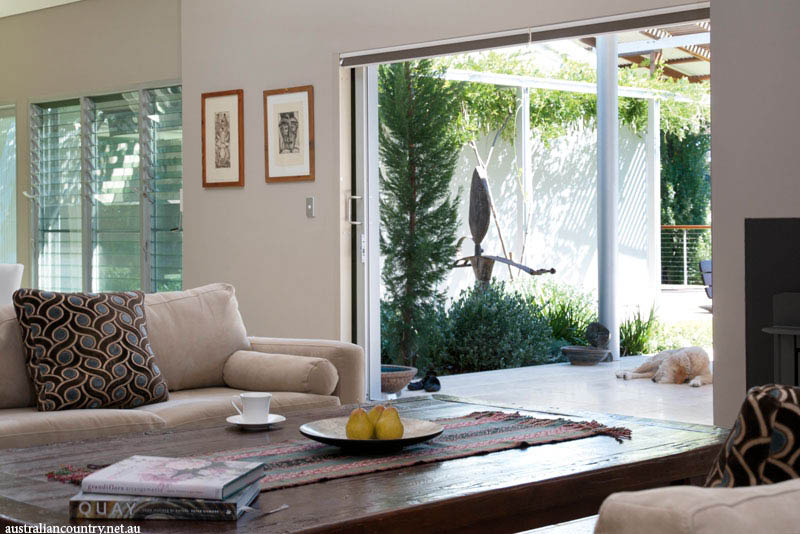 Lesley was after a home that was as environmentally sustainable as possible. Her designer of choice achieved all this and more. The north-facing house features four separate pavilions connected by covered walkways. Passive design elements such as ventilation, which harvests the cooling breezes from the river, are a feature throughout. Additionally, solar panels, solar hot water, LED lighting and four sizeable tanks all combine to make this home an eco-lover's delight.
"I love the light in all the rooms and the way the house blends in with the surroundings," Lesley says. "Every room faces the outside, either a garden or a courtyard or a  pond, and it is a particularly tranquil home. The combination of corrugated iron and timber decking is perfect for a river location and the house feels like it has been there forever."
The garden adds to the lived-in ambience of the home. It's designed to use as much of the block as possible and features wide steps crafted from railway sleepers which lead the adventurous to the nearby banks of the river. Many plants in Lesley's garden are perennials, while she couldn't resist planting floribunda roses which thrive throughout the Mudgee district. Additionally, the garden features a number of fruit trees, including plum, fig, pomegranate and quince. There's also the odd mature tree planted by the previous owners. The garden is home to a number of sculptures, too, which Lesley has collected over the years. One of these stands in a fish pond that's also home to five Japanese koi.
This story was originally published in Australian Country issue 15.6. Subscribe to the magazine here.
Click here for more homes and interiors.
Words Siobhan O'Brien
Photography Claudine Thornton