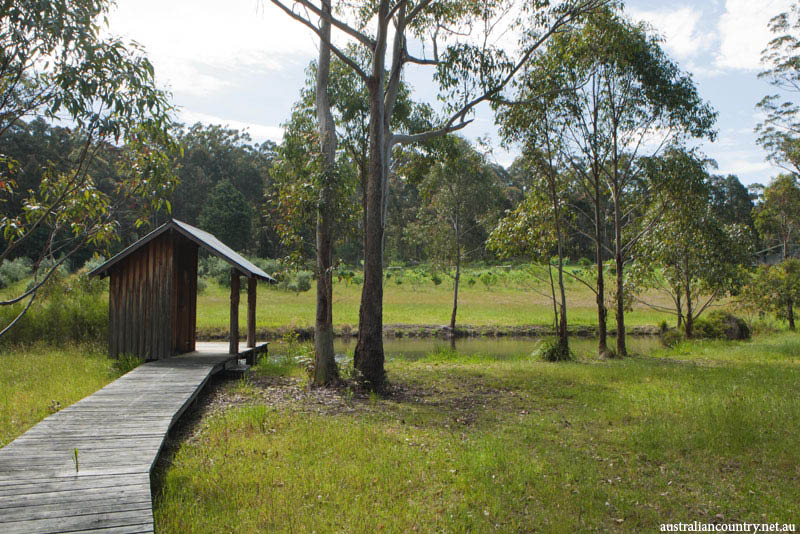 Loris Partridge displays an infectious joie de vivre with everything she does. It's evident in the food she cooks, the award-winning business she runs and the flair she applies to her gardens and the interiors of her home. Loris and her husband of 36 years, Ray, are the residents of an old house in the Sydney suburb of Glebe. But they haven't always lived here.
"We were living in an inner-city apartment but felt it was time to move," Loris explains. "Our children grew up in a historic home in Hunters Hill and we really missed that sense of space and the joy of a country-style garden."
Even now, their busy lifestyle doesn't allow them to spend as much time as they'd like in their relatively new abode. Loris and her husband are the owners of a 100-acre (40-hectare) vineyard, cellar door and function centre at Bawley Point on the south coast of NSW. They divide their time between their home in Glebe, the family coastal retreat and frequent trips abroad. It's this combination of city and country living that keeps life perpetually interesting for this couple, who rarely stop. "Life in the city certainly becomes hectic at times, which is why we adore going down to the coast so much," Loris says. "It's a great place to unwind, go on long walks and enjoy the fresh air. Mind you, when we get there we aren't idle! We love dinner parties and there's always so much to do at the vineyard."
The award-winning property features an extensive fruit orchard and eight acres (three hectares) of vines, which produce more than 20 tonnes of grapes annually. Their wines, which include varieties such as Verdelho, Chambourcin and Cabernet Sauvignon, are sold up and down the south coast, while wine tastings and sales are a feature at the cellar door. But, though Loris and her husband relish their time spent at Bawley Point, home is the inner-city property that harks back to the 1890s. Loris spotted it on an early-morning walk around four years ago.
"The house winked at me," she says with a laugh. "I loved its character and old-world charm immediately." When Loris wants something she is unstoppable, and it wasn't long before the Partridges moved in. The high ceilings, fireplaces and decorative plasterwork were a world away from modern apartment living. And, fortunately for this couple, the previous owners were skilled renovators.
"The house was fairly much in its original state, with a number of renovations over the years," Loris says. "Of course, there were some things that I'd change. But nothing is ever perfect. I simply had the interiors painted, rearranged the rooms and added my personal stamp — the usual thing."
This story was originally published in Australian Country issue 15.2. Subscribe to the magazine here.
For more homes and interiors, click here.
Words Siobhan O'Brien
Photography Sue Stubbs
Styling Paula Pellegrini