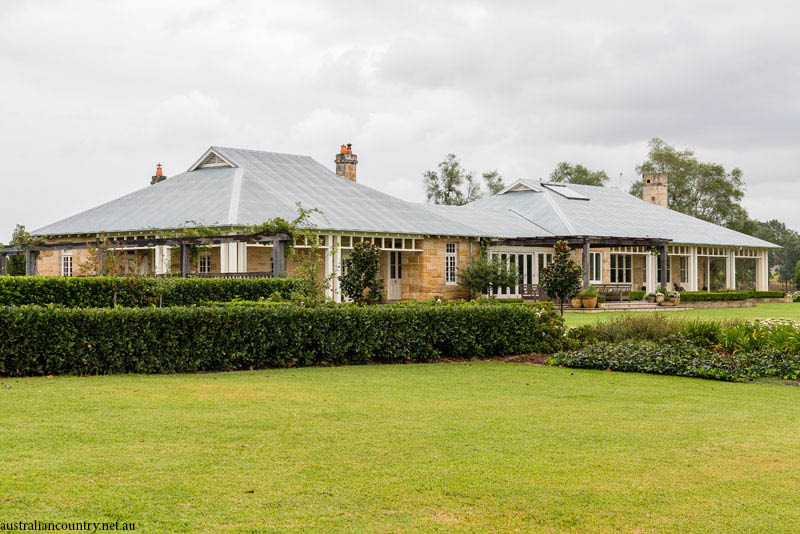 They say to be born into the Turner family means to be born in the saddle. While that's not strictly true, the Turner women all started riding almost as soon as they could walk. Gendy Parry Okeden, the oldest of the three Turner girls, started riding at the age of two and was back competing just three months after her twin boys, Sam and Tom were born 11 years ago.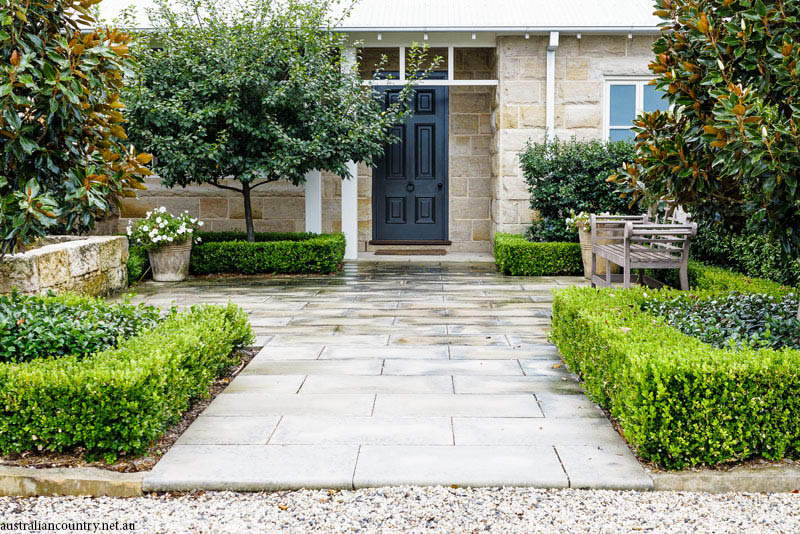 "My mother, Beth is a veteran eventer and horse riding coach and trainer," Gendy explains. "She grew up in New Zealand where everyone rode and hunted and then she met my father, Warwick, who was also into horses.
They came back to his family farm at Oberon where naturally my sisters Nicky and Jamie and I grew up not really knowing that horse riding was optional." Gendy is married to timber master craftsman Hugh Parry Okeden, who is also an accomplished horseman and champion polo player. They live with the twins and their 10-year-old, James, at Ukamurra, a 39-hectare farm on the Cattai Creek floodplain, part of the Hawkesbury River system on Sydney's north-western perimeter.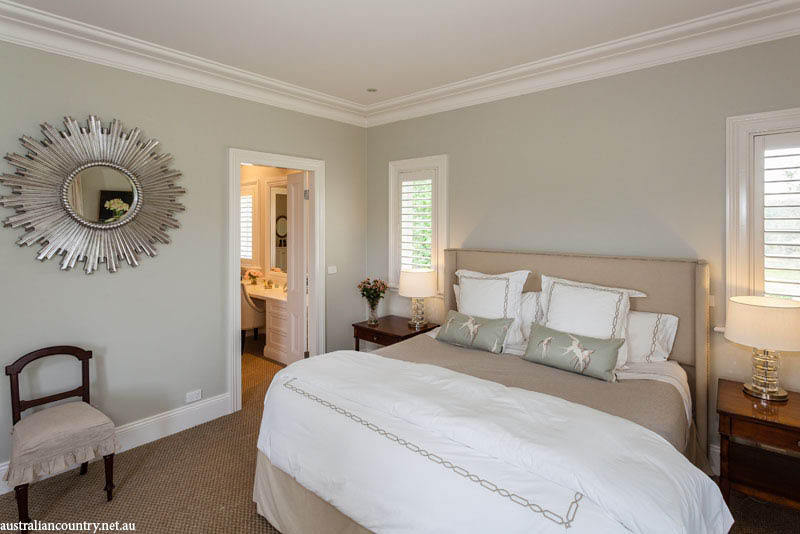 During the past eight years the Parry Okedens have painstakingly restored and extended an old stone cottage on the property as their home and Hugh has run his business, Giddiup, from a barn on the farm. Giddiup specialises in unique residential and commercial hardwood timber projects, which only partly explains that he builds some of this country's coolest barns, stables and post and rail fences, mostly from recycled timbers. Sydneysiders who are familiar with the rustic landmark that is the hugely successful inner Sydney café complex, Grounds of Alexandria, will instantly recognise his work.
Hugh initially followed in his father and grandfather's footsteps, making tables and furniture as a hobby, but then branched out into larger scale construction. By the late 1990s his hobby had become a full-time occupation and he was on the brink of sending a container load of his work to the US when all his samples, dreams and aspirations went up in smoke when fire destroyed his workshop at Mudgee.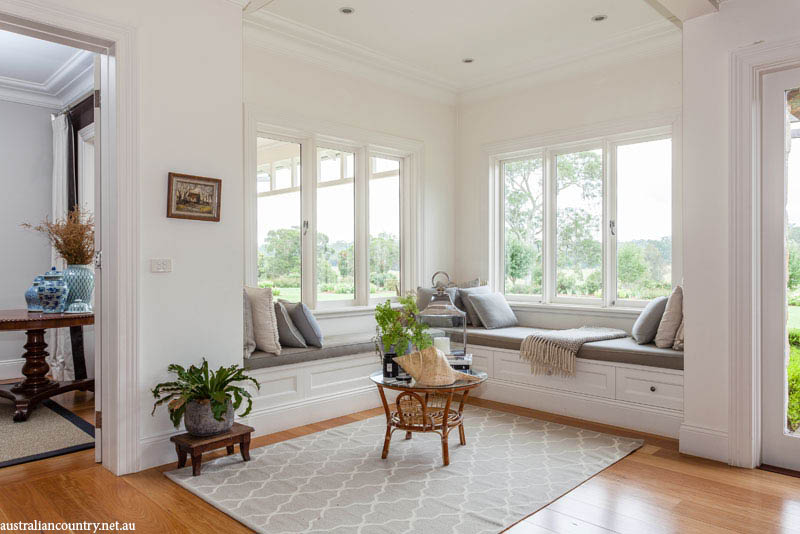 Somehow he managed to pick himself up and from the ashes of that enterprise he has developed into farm fencing and buildings, working from what must qualify as the country's most photogenic workshop at Ukamurra. The nearby sprawling homestead, with its Paul Bangay landscaping is the icing on a setting that defines bucolic bliss.
The complete story was posted in Australian Country issue 19,.6 as "Design Divas". Subscribe to our magazine here. For more home and interior stories, click here.
Words Kirsty McKenzie
Photography Ken Brass