They say the way to eat an elephant is one bite at a time. And that is precisely how Jo Little and Gary Brown are going about renovating their historic home at Yankalilla.
"We'd been hunting for a cottage as a bolthole from Adelaide for a while," Jo recalls. "Then friends who knew us well phoned and said 'we're sitting outside your new house. It's called Bangala'. So we jumped online and had a look. Turns out it was a massive mansion, not what we had in mind at all, but it was intriguing enough for us to go and inspect the very next day."
While Jo was smitten at the first sight of the property's driveway, Gary was more cautious. A little fixer-upper clearly it was not. Even as serial renovators, they could see that the house alone was going to be a major exercise. There were also the detached kitchen with store room above and the servants' quarters with an attached studio. Not to mention the almost five acres (two hecares) of parkland grounds. "My first reactions were surprise that such a property still existed and was on the market," Mark says. "Then amazement that it was in our price range. The previous owners, artists and potters Mark and Jill Pearse, had saved it from the bulldozers when they bought it in 1979 but there was still significant work to be done. I think all the other potential buyers had been scared off by the task, but Jo and I are both dreamers and that's a dangerous combination."
Before long Jo and Gary were the proud new owners of Bungala. Three years down the track, they've made significant inroads, but they say the property is still very much a work in progress. The original two-bedroom cottage was built in 1856, about the time Yankalilla was gazetted as a town, for English migrant Eli Butterworth, who ran a flour mill on an adjoining property with his brother. In the 1880s, Eli's niece, Anna, and her husband, Frederick Graham, became the new owners of Bungala and embarked on massive works that would turn the property into a stately showpiece. "Frederick was the son of John Graham, the original director and a shareholder of the Burra Copper Mine, which is often said to have saved South Australia from financial ruin," Gary says. "As befitted a man of independent means, he added all the bells and whistles, including two wings bringing the house to 14 rooms. He also added a ballroom, fabulous lead-light windows, chandeliers and an encircling verandah and courtyard."
The Grahams were big movers and shakers in South Australian society and sponsored a number of friends including the Ayers and Rymill families to migrate to the state. Bungala House became a popular spot for country weekends and social events, which included a number of Red Cross fundraisers during WWI. (Agnes Rymill was president of the Red Cross at this time.) By the 1920s, Bungala had new custodians in the James family, who turned it into a guesthouse. The property then passed through several different owners and gradually deteriorated until the Pearses came along and saved it.
"They were made of strong stuff," Gary observes. "Mark told me the first night they stayed there they turned the lights on and they fizzed and smelt of burning. When they called an electrician, he told them the whole place might burn down, so they moved out until the wiring was fixed. Then the night they moved back in there was a huge downpour and the ceilings leaked, so they had no choice but to move out again. They just kept on fixing things for their entire tenancy." Gary has spent most of his life in Adelaide. His career in banking took a detour when he bought a coffee-roasting business, which he ran for 11 years. He met Jo shortly after she arrived from England in 2007. Both were experienced renovators but they knew they were taking on a huge task in Bungala.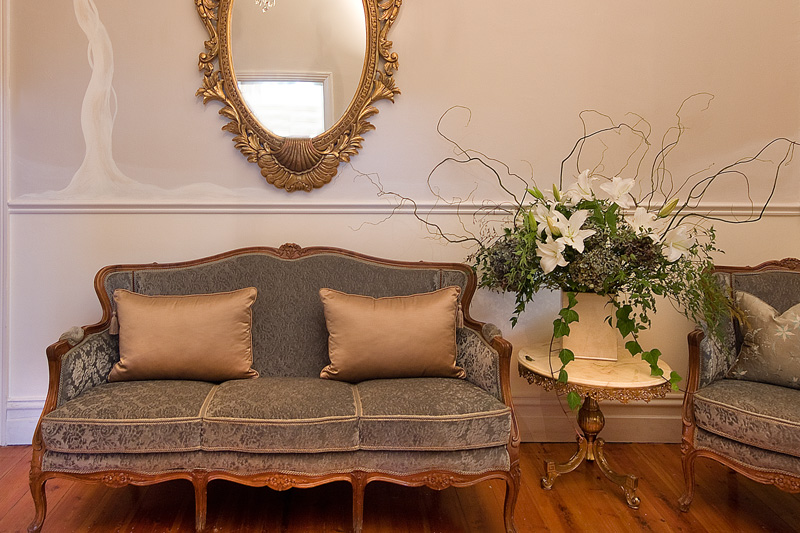 "I'd say we bought a diamond in the rough and now we're in the process of cutting and polishing it," Gary says. "Because we've got Champagne tastes on a beer budget, we're very hands on. We've had professionals in to deal with things such as damp coursing and plumbing, but pretty much everything else, from painting, fixing the ceilings, plastering and stripping back the woodwork, we've done ourselves. Jo has an artistic background and she's done a lot of the paintwork and even added faux finishes to some of the woodwork, which is quite in keeping with the style of the 1800s."
By their own reckoning, they are about 60 per cent done in the main house. The two wings are complete and as well as sharing them with visiting family and friends, they also welcome paying guests through Air BnB. The garden has also had a serious makeover as they removed many stone pines that were smothering it. "The pines were imports of no commercial value and not even good for firewood," Jo says. "Since they've gone, the garden has been able to breathe and bloom. And we now have lawn where there used to be a 30-millimetre covering of pine needles." But the property is still very much a work in progress. "This is a big place," Gary says. "So big that we carry walkie-talkies so we can find each other. With the outbuildings there are 24 rooms, so we're working through them in stages. Stage Two is the cottage, which is on three levels and was originally the kitchen, a dairy and butcher's shop with a grain store above. It's a beautiful building and even has some original gas light fittings."
"In fact, we'd have been happy if we just got that when we went looking for a weekender," Jo says. "When it's done, it will have four bedrooms." Stage three is the servants' quarters. It was built as a two-bedroom cottage in the early 1900s and at one stage accommodated a family of 11. The Pearses had an old schoolroom relocated to the site for a studio. It adds up to a lot of fixtures, fittings and furniture."We go to a lot of auctions around Adelaide and we also have made some great finds on Gumtree," Gary says. "In a way, we're lucky because the taste for antiques has dwindled a bit, so there are still bargains to be had. It does amaze me though that people will pay the same amount for a particle-board bookcase in a flat-pack as we pay for a genuine, hand-crafted piece of furniture."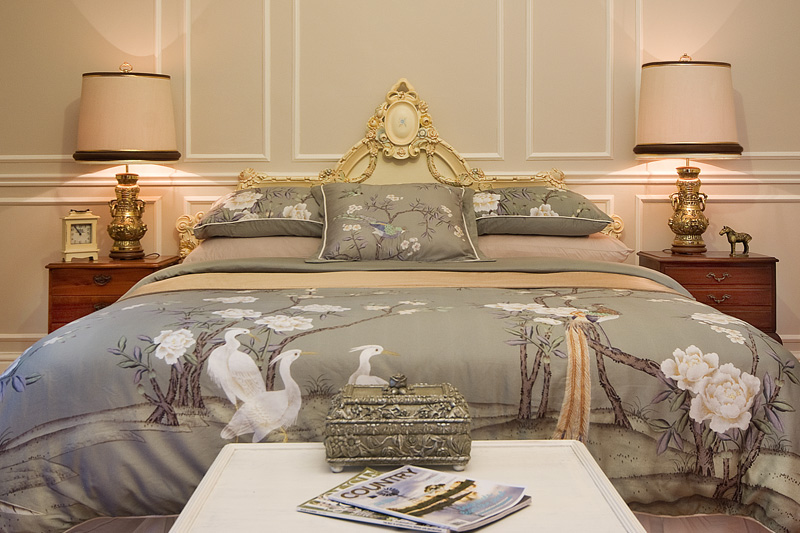 While Jo and Gary estimate they have at least five more years of constant refurbishing in front of them, they say they are still as passionate about their enormous restoration project as they were on the day they started.
"It's hugely rewarding, especially when visitors admire what we've done and we look back on how much we've achieved," Jo says. "Every time we peel off some plaster or lift a floorboard, we hope for a surprise underneath. But so far we haven't succeeded in finding any lost diamonds or scattered pearls. That doesn't me we aren't still living in hope of finding some lost treasure."
The complete story was originally published in Australian Country issue 21.3. Click here to subscribe to our magazine
Words Kirsty McKenzie
Photography Ken Brass
Styling Bronte Camilleri