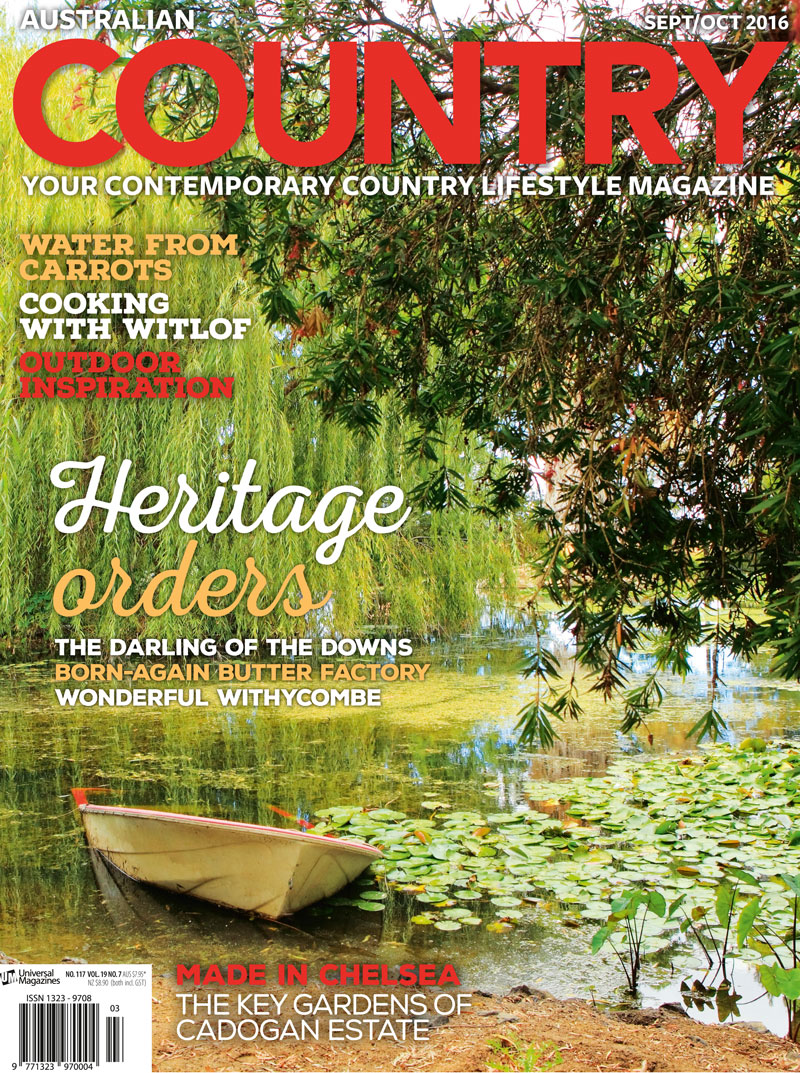 For our new issue of Australian Country, we've again scoured the countryside and caught up with some fascinating people and places.
We visit the historic home and garden of Withycombe in the NSW Blue Mountains, an old butter factory in the Adelaide Hills and the magnificent Harrow homestead on Queensland's Darling Downs. While we were in London recently we visited Aussie-born-and-bred Ric Glenn in his domain, the gardens of the Cadogan Estate and gained exclusive access to some of the key gardens of Chelsea and Knightsbridge. Our home-grown garden story is about the beautiful space Dominic Wong has created at his Chinoiserie home in the NSW Southern Highlands. The travel story focuses on the Heathcote region of Victoria and our service feature highlights must-have accessories for the garden and outdoor entertaining areas.
So be sure to join us for the the new issue of Australian Country 19.7, on sale September 1.